Best Tex-Mex Restaurants in Houston with FREE Ice Cream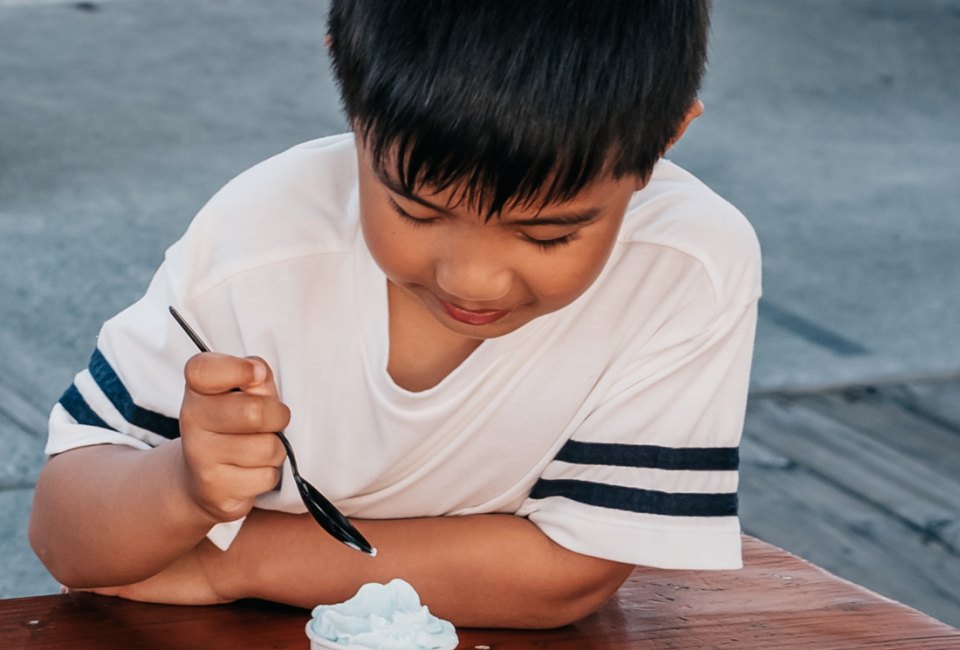 2/20/22
- By
Rachael Cherry
Taking the kids out to dinner can feel a lot like traveling with the circus; there's usually acrobatics occuring, it's really loud, and there may even be some ill-timed magic tricks. Because of this, eating out is something that we do sparingly, but we all know that sometimes you just need someone else to cook for the night. When that happens, our default choice is Tex-Mex. Free chips, fresh tortillas, gooey queso, and a side of guacamole... Tex-Mex is food heaven for kids! But the Tex-Mex restaurants on our list don't stop there—they also have another perk: free ice cream!
For more restaurant recommendations, check out our Houston Kid-Friendly Restaurants Guide.
Tex-Mex Restaurants in Houston with Free Ice Cream

The Jimmy Changas Tex-Mex restaurants in Houston offer free ice cream. Photo courtesy of Jimmy Changas at the Katy location
1. Jimmy Changas - Multiple Houston locations
This local Houston chain is a fan favorite for more than one reason: they have an enclosed playground AND free ice cream. Add in tasty margaritas and delicious food and it's an all around slam dunk. Because of its family-friendly atmosphere, the wait can sometimes be lengthy, so snag a spot on the waitlist online before you head to the restaurant.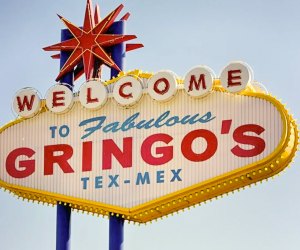 All 14 Gringo's locations in Houston offer free ice cream. Photo courtesy of texmex.com
2. Gringo's - Multiple Houston locations
With 14 Houston locations and counting, Gringo's is a Houston mainstay known for offering all of the Tex-Mex favorites and some unique signature items. (Pro tip: the Southwestern egg rolls are a must.) The chain also has a reputation for having some of the best margaritas in town for the adults and free soft-serve ice cream cones for the kids... and the kids at heart! Reserve your spot on the waitlist prior to heading out to keep the wait short.
3. Lupe Tortilla - Multiple Houston locations
Lupe Tortilla has some of the best beef fajitas around town, and the Katy location in particular is a hotspot because of the massive sandpit on the patio. However, Lupe has recently upped their family-friendly factor even more by offering a free ice cream ticket on the back of the kids menu. Make sure you get on the waitlist before you go, though, because the wait can be a deterent during peak dining hours if you don't.

With a playground and free ice cream, Iguana Joe's is kid heaven. Indoor playland photo courtesy of the Iguana Joe's Port Neches location
4. Iguana Joe's - Multiple Houston locations
Fast and casual are a must when dining with the kids, and Iguana Joe's takes that up a notch by being fast, casual, friendly, affordable, AND tasty. Add free ice cream to the mix and a dedicated gluten-free menu for those with gluten intolerances make this restaurant a big win in our book.
If you're in Friendswood or the surrounding area, a trip to Rancho Mexican Grill needs to be on your list. This family-owned Mexican restaurant is known for its stellar service and flavorful meals. As if that weren't enough reason to check it out, you also get free ice cream after your meal and free sopapillas on your birthday!
Related: Best Kid-Friendly Restaurants in Houston, Where Kids Can Play While Parents Eat
6. Tia Maria's - Northwest Houston
If you're looking for a local, family-friendly Tex-Mex joint, Tia Maria's is your stop. They've been serving up fresh Tex-Mex since 1984 and consistently deliver a welcoming atmosphere, quality food, amazing daily specials, and, of course, free ice cream.

Bring your kids to this Houston Tex-Mex restaurant on Monday and they'll eat free. Alicia's Mexican Grille on Richmond Avenue, photo courtesy of the restaurant
Alicia's was designed with the family in mind. Offering fresh and flavorful Tex-Mex is what the restaurant is known for, but what you may not know is that Alicia's is also committed to serving the community by being a part of Food it Forward, which helps local charities support at-risk and homeless members in our communities. Also worth noting: kids eat free on Mondays and there's always free ice cream.
If you're looking for a no-frills, family-friendly Mexican restaurant to dine at, Manuel's is your stop. With nearly 500 4+ Google reviews, you know this restaurant is a good one! The portions are big and tasty, the staff is friendly, and the ice cream is free.
El Vaquero is known for serving up both authentic Mexican food and some non-Mexican classic favorites, so even your pickiest little eaters are sure to find something pleasing for their palate. The casual setting makes it perfect for families, and there's an outdoor patio as well for those times when the weather is nice or the kids are crazy. Don't forget to finish off the evening with some of their free ice cream!
Lead photo courtesy of PNW Productions, Pexels