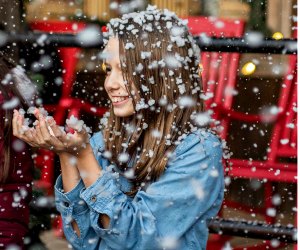 Top Holiday and Christmas Events near Houston
The holidays may look a little bit different and more socially distanced this year, but there are still some amazing Christmas events and seasonal things to do in and around Houston. From free holiday events to walkable and drive-thru light shows, volunteer opportunities, and more, there is no shortage of fun and festive activities you and your family can enjoy to get into the holiday spirit. To get you started, we've compiled the ultimate must-do holiday events list, to make the most of the 2020 holiday season.
As a reminder, things are different this year! Make sure you are following all current CDC guidelines to keep your family and others safe this holiday season. All events are subject to change without notice due to ongoing and ever-changing COVID concerns, so we recommend checking each event's website prior to attendance for the most up-to-date information. If you or anyone in your household is feeling under the weather, please stay home and check out our events calendar for equally festive virtual events.