Upcycled Animal Treat Boxes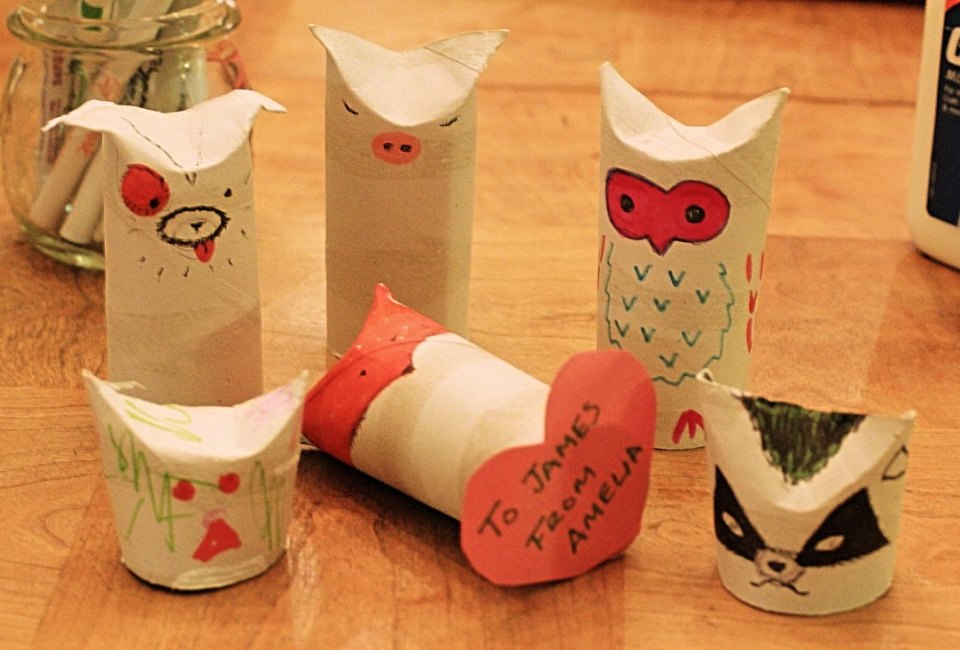 2/6/14
- By
Anna Fader
I adore these cute little animals made from up-cycled toilet paper or paper towel rolls. So simple to make, you can turn them into little favor boxes with treats inside, finger puppets, or just use them for imaginative play. We filled them with candy and glued hearts to the bottom of ours for a sweet Valentine's Day gift. What will you do with yours?
I started collecting toilet paper and paper towel rolls a few weeks ago and have been saving them for crafts. You can use one roll per animal or even cut them in half and make little minis.
1. Fold both sides of the top of a toilet paper roll over to form ears.
2. Draw an animal on the tube. Markers work well, but you can use paint or even colored tissue paper cutouts.
3. Put some candy inside and then glue a paper heart to the bottom to look like feet.

Sign up for our free
newsletters.
Mommy Poppins is a family activity website that helps people find things to do with kids.
©
2023
MommyPoppins. All Rights Reserved.
mp-prod4-v4.32.99
We use cookies and other data collection technologies to provide the best experience for our customers.
Learn More