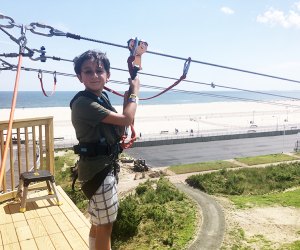 Ultimate Summer Staycation Planner for Long Island Kids: 50 Things to Do in Summer 2020
It's been a long road, but summer vacation is upon us. It's no secret Long Island is jam-packed with family-friendly summer activities. After all, there's a reason our city-dwelling neighbors to fight traffic to flock to our shores. Summer 2020 is bound to look a little different for all of us. Most summer camps are going virtual, and though we've found a few affordable in-person options, it's more than likely you've got extra time to entertain the kids this summer.
We've pulled together this list of ultimate summer staycation ideas to entertain you and your brood, whether you're looking for a family-friendly beach day, want to explore a newly-reopened sprayground, or enjoy a creative only-in-2020 outing like a drive-in movie or drive-by animal tour, we've got options. So, read on for 50 summer activities for your Long Island summer staycation.

Sunken Meadow State Park provides a quiet day at the sea. Photo by Gina Massaro
Waterfront Summer Activities for Long Island Kids
1. Hit the shores at one of our favorite family-friendly Long Island beaches.
2. Give yourself a night off from the kitchen and let one of these Long Island restaurants with stunning waterfront views serve you a socially distant dinner.
3. Explore the off-the-beaten-path Sunken Meadow State Park for some low-key seaside fun.
4. Take to the water in a rented kayak, canoe, or paddleboard.
5. Go on a wild adventure at Jones Beach's adventure park, which reopens on the Fourth of July.
6. Drop a line at one of our favorite fishing spots across Long Island.
7. Set the kids free at one of our favorite waterfront playgrounds.
8. Set sail with a voyage on one of these family-friendly vessels. Some have resumed operations for the year.
RELATED: Stay-at-Home Guide: 100s of Fun Activities and Boredom Busters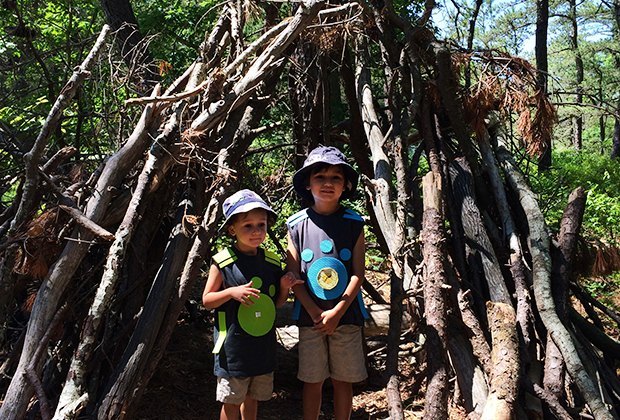 Get ready to meet little critters on an adventure through the Quogue Wildlife Refuge. Photo by Jaime Sumersille
Fun Summer Activities for Long Island Kids in 2020
9. Hit one of our favorite local pools or spraygrounds; take note, not all localities have embraced reopening, and residency restrictions may apply.
10. Pick some fresh summer berries at these local farms.
11. Enjoy the beauty of nature with a kid-friendly walk in the Hamptons and on the North Fork.
12. Visit a local farmers market to pick up some goodies for a farm-to-table dinner.
13. Or pack your bounty in a basket and enjoy a scenic picnic spot.
14. Enjoy the diversity of our local wildlife with a visit to the Quogue Wildlife Refuge.
15. Cool off with an old-fashioned treat from one of these classic scoop shops.
16. Load up the family station wagon and hit one of these drive-in movies that are popping up nearby.
17. Find plenty of animal fun at these local petting zoos. Check with your destination in advance for current operating hours.
18. Give your bikes a tuneup and pedal along these family-friendly paths.
RELATED: 20 Family Camps with Private Cabin Camping for Summer 2020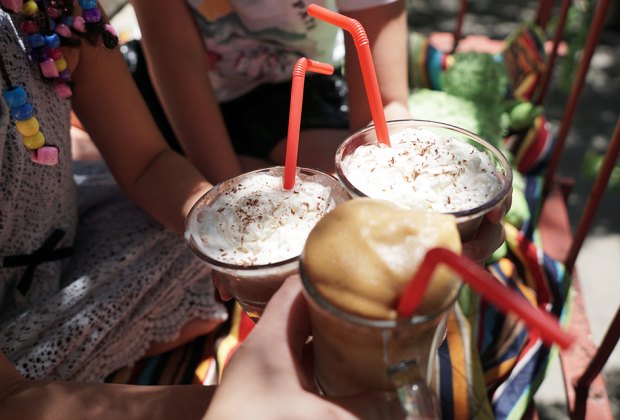 Mix up a few summer mocktails to enjoy indoors or out. Photo by Jody Mercier
Backyard Summer Activities for Long Island Kids
19. Cool off with one of these 25 fun water games for kids.
20. Set your backyard up with one of our favorite bounce houses, kiddie pools, or inflatable water slides.
21. Whip up an icy, refreshing summer cocktail and matching mocktail to sip while you supervise.
22. Tackle one of these backyard science experiments.
23. Invest in some of these cheap-but-fun backyard toys to inspire summer fun.
RELATED: Epic East Coast Road Trip Ideas for Summer 2020

Listen to Harry Potter and the Sorcerer's Stone at the Wizarding World. Photo courtesy of Wizarding World
Virtual and Online Summer Activities for Kids
24. Enjoy classic tales from the Hans Christian Andersen storytellers with its Virtual Stories at the Statue program on select Saturday mornings.
25. No matter your kid's interest, we've found a virtual camp catering to them with this giant list of online summer camps.
26. Big kids might appreciate a history-in-the-making lesson learned by tuning into the Supreme Court's oral arguments.
27. Let your kid create their own superhero in this weeklong online STEM-inspired camp.
28. If an IRL trip to a national park is out of the question this year, enjoy a virtual visit courtesy of California State University Northridge, which is taking viewers on live virtual tours.
29. Little ones, ages 2 to 6, can get in the kitchen with Butterbeans Cafe Summer Fruit & Veggies Magic Virtual Cooking Class.
30. Listen along to Harry Potter and the Sorcerer's Stone, as read by actors from the famed movie series. A new chapter is read each day.
31. Tweens and teens can develop their coding skills with classes in Python, TinkerCAD, and 3-D Animation from the Digital Arts Experience.
32. Explore the rest of the classes, virtual camps, and entertainment options on Poppins@Home.
RELATED: 50 Totally Free Printable Activities for Kids

Make a beautiful colorful walking rainbow. Photo by Ally Noel
Indoor Summer Activities for Rainy Days
33. Clear the clouds up by crafting a walking rainbow indoors.
34. Craft an easy bird feeder and hang it from a tree to attract the neighborhood flock.
35. Curl up on the sofa and watch a family-friendly movie.
36. Get in the kitchen and whip up one of these famous restaurant eats.
37. Make some good, clean slime with this soap silly putty recipe.
38. Grow some tasty rock candy crystals in your kitchen.
39. Work your way through all 64 of our favorite science experiments. Bonus: No trip to the store necessary; these all require common household items!
40. If you've got little kids, this list of at-home STEM activities is perfect for preschoolers.
41. Invest in one of these time-tested toys that occupy kids for hours.
42. Put on your creative hat and craft one of these awesome artsy projects.
43. Stock your bookshelf with one of these soon-to-be classics from our summer reading list.
RELATED: 8 Fun Popsicle Recipes to Make with Kids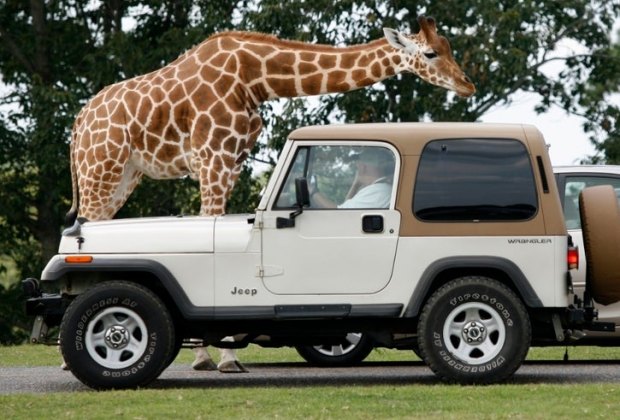 Guests will be able to see 1,200 exotic animals, which live on 350 acres, from their own cars at Six Flags Great Adventure Safari Drive-Thru. Photo courtesy of Six Flags
Summer Activities Near Long Island for a Quick Day Trip
44. Embark on a wild safari at Six Flags in New Jersey. You might even be able to score tickets to the theme park, which reopens for reservations on July 4.
45. Stay closer to home for a drive-thru tour of local farm animals at Spirit's Promise Equine Rescue Program and the North Shore Horse Rescue.
46. Hike to the top of Bear Mountain and explore the rest of this state park's perks.
47. Explore our nearby state parks on a family-friendly hike.
48. Enjoy a new-to-you town by exploring these cute, walkable main streets.
49. Hit the road and explore one of these family-friendly day trips nearby.
50. Spend a day on the East End, exploring all the family-friendly fun to be had.