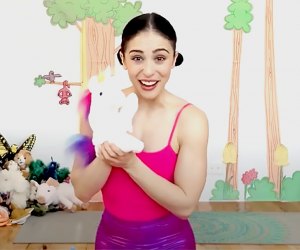 Find Free and Affordable Online Classes, Parties, and Camps on Poppins@Home
Small businesses have been particularly hard hit by stay-at-home orders across the country, including Mommy Poppins and the many local businesses we've introduced you to over the years. In response, a new normal has been created as children's birthday party providers, class programs, and now camps are adjusting by going virtual. To help support these local businesses and provide a place for families to find these top programs, we created Poppins@Home, a micro-site offering free and affordable, parties, classes, and other enrichment activities for children and families. Find it at learn.mommypoppins.com.
The website already has dozens of free programs and more are being added daily. Programs include free dance activities from Dance Theatre of Harlem, Mandarin classes, cooking classes, and preschool STEM classes, among many others. Virtual birthday parties have also been increasingly popular, and we have a variety of affordable options to choose from. We hope you'll consider trying a few of these fun, affordable, and creative classes—and spreading the word among your friends—as yet another way to support, uplift, and get through these challenging times together!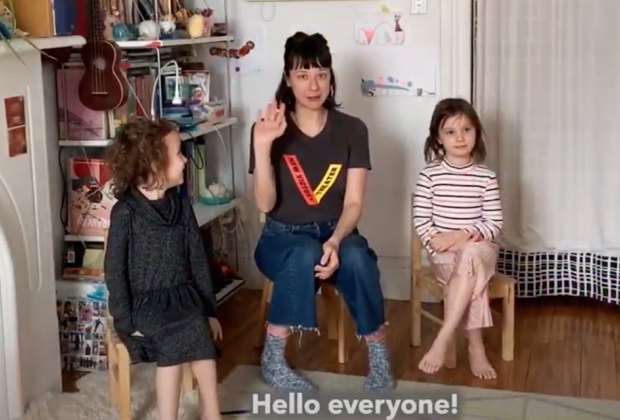 Wear your hearts on your sleeves and hold onto your silliest hats for lessons all about clowning. Photo courtesy of The New Victory Theater

Popular Online Classes and Birthday Parties
New Victory Arts Break – FREE
The teaching artists at New York's New Victory Theater lead a wide-ranging series of workshops to teach kids everything from juggling and acrobatics, to magic tricks, puppetry, songwriting, and even clowning.
Bubbledad Virtual Birthday Parties – $200
Bubbledad (performer/educator Chris Catanese) has brought smiles to tens of thousands of kids and adults from Montauk to the Rocky Mountains. He'll wow kids with a bubble show, creating square bubbles, bubble characters, smoke bubbles, bubbles inside of bubbles and more. Then, he'll teach kids some of his bubblemaking secrets, sure to keep them busy for hours after the party ends.
Dance Theatre of Harlem Beginner Ballet on Demand – FREE
Aspiring ballerinas ages 7 and younger can hone their craft with the help of DTH's professionals. Learn a trio of choreographies—The Butterfly Dance, The Marching Dance, and The Clapping Dance— in a choice of four different languages: English, Spanish, Portuguese, and Korean.
A Faery Hunt Fairy (or Troll) Visit or Party – $50
Who couldn't use a little magic in quarantine life? How about a virtual visit from a real-life fairy to help celebrate your little one and up to eight of their closest friends. A 15-minute live faery visit from a trained performer includes stories and music. Noll the Friendly Troll is also available.
Yogi Nation Live Yoga Class for 4-6 Year Olds – $10
These live sessions, offered twice daily, get little ones moving, stretching, and exploring their emotions along with their physical strength. Bring your mat and your imagination for a 30-minute session and cross off your homeschool gym session for the day.
3D Animation With The Digital Arts Experience – $29
It's not all little kid classes here, this live weekly workshop teaches big kids (ages 12-16) the basics of 3D animation using Blender. Students complete the day's lesson during the 90-minute class, building skills like modeling, lighting, and texturing 3D objects.
Make Fluffy Slime With La Pittura Studio – FREE
Three simple ingredients, plus food coloring, are all you need to make fluffy slime in this on-demand class. So, grab some glue, detergent, shaving cream, and engage in this fun sensory activity.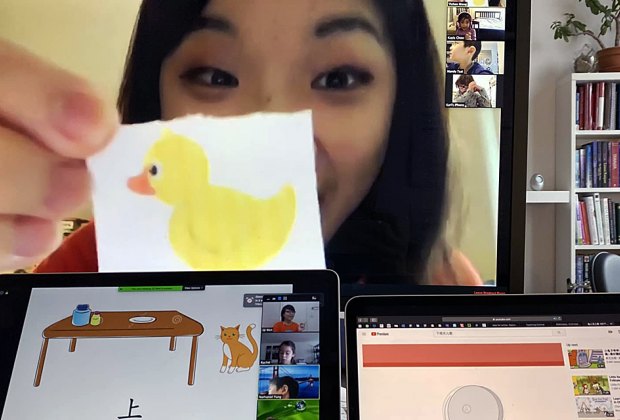 Fun learning activities will focus on speaking Mandarin through fun and interactive learning activities. Photo courtesy of iCanMandarin
Fun With Mandarin – $30
Little ones can learn Mandarin with fun and interactive activities in this weekly beginner Mandarin class. Held on Thursday afternoons, Fun With Mandarin teaches kids to express their daily needs and describe their world. The course is geared toward 4-6 year olds with no background in Mandarin; other programs cater to big kids.
Happy Feet Soccer 1 – $15
Enrollment in this video-on-demand program, meant for ages 2-5, grants you 30 days of access to the online curriculum, which is safe to perform indoors. Little ones learn balance, coordination, and basic skills like the pullback, chop, push, scissors, and more.
More Ways to Support Mommy Poppins
If you'd like to support Mommy Poppins and our local parent writers in other ways, please share articles you find useful with friends or on your social media channels, check out our directory of virtual classes, camps, and birthday parties, and make sure you let these businesses know you found them through Mommy Poppins.
We'd like to thank you for your continued support and being part of the Mommy Poppins community, whether you are brand new or have been watching your kids grow along with our own for 13+ years. Many of us on the team started tracking local family activities for you with our own toddlers, who have mysteriously become teens; what hasn't changed is the joy we get knowing other kids and parents are having more fun because we spread the word.