Easy Salt Dough Handprint Ornaments Holiday Craft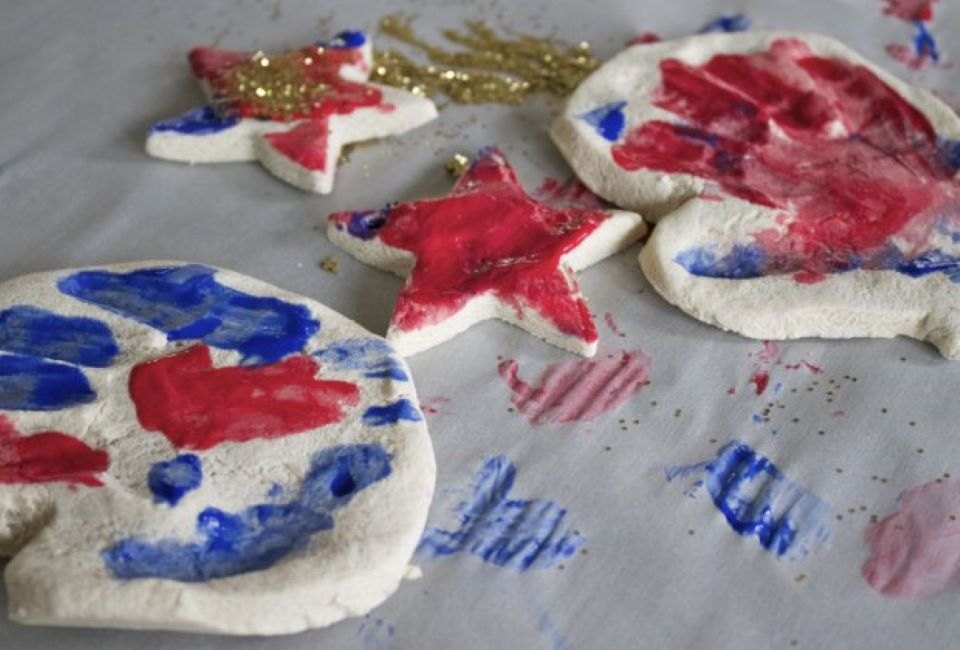 12/18/14
- By
Ally Noel
Basic salt dough only requires a few ingredients that you probably already have in your cupboard. Despite its simplicity, salt dough makes perfect keepsake-worthy ornaments. Start a tradition and each year your ornament will remind you of back when your child's hand was "just so big". These holiday ornaments aren't just great memory-makers for your family, they make wonderful gifts too. Baby footprints, handprints, thumbprint hearts...your ornaments are sure to impress.
Salt Dough Recipe
1 Cup Salt
Cup Flour
1/2 Cup Water
1. Make your salt dough: Combine the dry ingredients. Add the water gradually until the dough is not sticky. There should be no residue left on your hands when working with the dough. If its too sticky add a bit more flour.
2. Roll out your dough to about 1/4 inch thinck. Press your child's hand, foot or make hearts with two little thumbprints. Then cut them out with a knife or use a yogurt container to get a perfect circle.
3. Use a straw to make a hole in the top of the ornament. Then place them on a baking tray covered in parchment paper. Bake at 200 degrees up to 3 hours or until solid to the touch.
After the ornaments have cooled you can decorate them with acrylic paint. Acrylic sticks to the dough nicely and will also act as a sealant.
Show us what you make. Share it on Facebook, Twitter or Instagram and tag @mommypoppins so we can see your creations too!

Sign up for our free
newsletters.
Mommy Poppins is a family activity website that helps people find things to do with kids.
©
2023
MommyPoppins. All Rights Reserved.
mp-prod4-v4.32.99
Click Here to Sign Up!
i