Sign up for our free newsletters.
Indoor Balloon Tennis Activity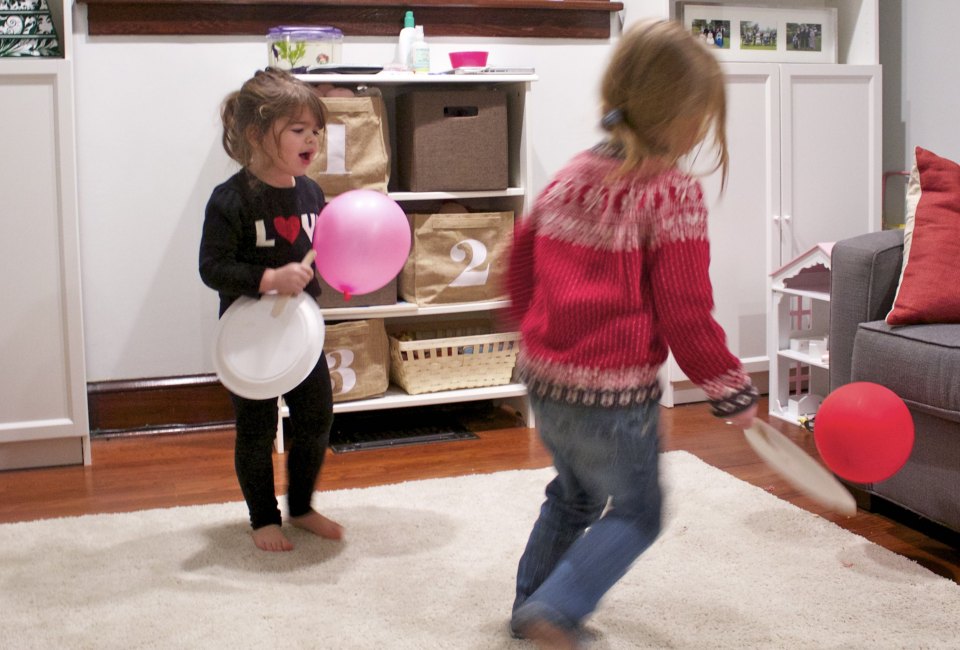 1/20/15
- By
Ally Noel
Balloons are magical spheres of pure joy to young children. As the days get shorter, and toddler energy levels are on the rise, I definitely keep a pack handy; they are the perfect cure for a bad case of cabin fever. There are so many things you can do with a simple balloon! Create this fun tennis game with a couple of paper plates and popsicle sticks. Give your child the advantage of working off some energy while developing a swinging backhand. For more ideas like this, check out our list of 25 active indoor games.
Materials:
Paper Plates
Tape
Popsicle Sticks (plastic spoons or paint stirrers would work as well)
Balloons
Simply tape the Popsicle sticks to the back of the paper plates, blow up some balloons and start playing, trying to keep the balloon off the ground. Hit the ball back and forth or make up your own rules as you go along. If you want to keep score, you can give a point to the person who lets the balloon hit the ground.
Show us what you make. Share it on Facebook,Twitter or Instagram and tag @mommypoppins so we can see your creations too!
Find more fun things to do in Boredom Busters Activities Guide.