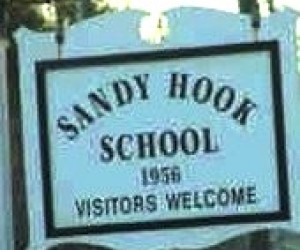 Vigils in Connecticut to Remember and Support Sandy Hook Elementary School Victims
As Mr. Rogers famously said, "When I was a boy and I would see scary things in the news, my mother would say to me, 'Look for the helpers. You will always find people who are helping.' To this day, especially in times of 'disaster,' I remember my mother's words, and I am always comforted by realizing that there are still so many helpers - so many caring people in this world." There are no words to express the shock and grief that so many around the world are experiencing over this unbelievable tragedy right here in our own state at Sandy Hook Elementary School in Newtown. It's safe to say that every parent's heart is broken. So many want to come together to show support, love and strength for the victims' families, for this community that is in so much pain. Indeed, there are so many helpers. Here is a list of vigils scheduled to occur over the next few days. Our hearts are broken for all of those affected.
A Town Wide Community Vigil is tentatively scheduled for Monday, December 17, at 5:00 pm on Sherman Green. Community and spiritual leaders are being invited to help lead this vigil.
Candlelight vigil on Sunday in Newtown by CT-Moms - POSTPONED until further notice.
Please join us on Sunday, December 16th between 4:30 and 5:30 as we stand together to honor the memory of those lost and to show our support for the survivors.
We ask that everyone wear a white top and we welcome everyone and entire families to join us in solidarity. They are also doing a collection for the Sandy Hook Elementary School. Details on their website.
Treadwell Park; 8 Philo Curtis Rd, Sandy Hook, CT 06482
The Town of Weston will join with the Town of Westport and the Interfaith Clergy Association of Westport and Weston for a Community Candlelight Vigil today, Sunday, Dec. 16 at 4 pm. In the case of severe inclement weather, the gathering will take place in the Town of Westport's auditorium, located in Town Hall.
Veterans' Green, 110 Myrtle Ave., across from Westport Town Hall
Beth Jacob Synagogue on New London Turnpike, Norwich. The time of the vigil has not been set.
Town Gazebo, Watertown at 7 p,m. Saturday 12/15 for a prayer vigil.
The gazebo is located at the corner of Route 6 and Route 63.
Basilica of the Immaculate Conception on the Waterbury Green
Waterbury Mayor Neil O'Leary asked City residents to join him at a special memorial service on Tuesday. The service will be held at 1 p.m. on 12/18.
Torrington City Hall, on the steps. Sunday 12/16 5pm. All are welcome.
Here's some advice on how to speak to your children about this tragedy.
Also, if you want to help monetarily the United Way of Western Connecticut, in partnership with Newtown Savings Bank, created the Sandy Hook School Support Fund to help provide support services to the affected families and community. If you have questions regarding the fund, you may call 800-461-0672.

Mail check donations to:

Sandy Hook School Support Fund
c/o Newtown Savings Bank
39 Main Street, Newtown CT 06470