Maine Camp Experience Helps Parents Find the Right Sleepaway Camp for Kids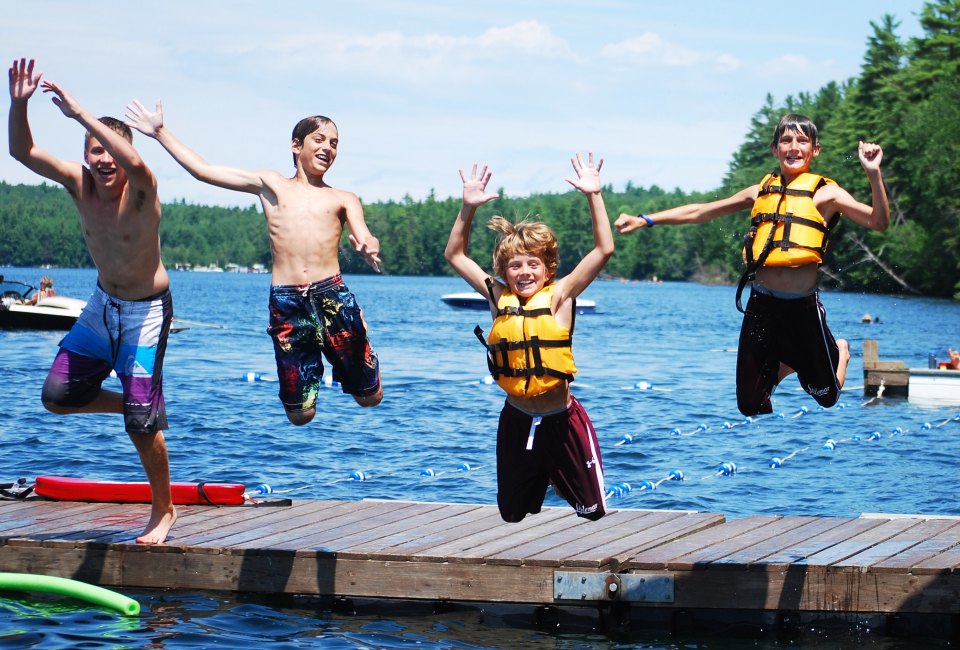 1/22/15
- By
Linda DiProperzio
Spending the summer at sleepaway camp can be an amazing experience for a child, and parents want to make sure they pick a destination and environment that ensures a summer to remember. For those who have been to Maine, you know first-hand what a beautiful place it is to visit. So it's no surprise that more than 20,000 children from nearly every US state and 30 countries choose a sleepaway camp in the Pine Tree State each year.
Of course, finding the right camp can be a daunting task. Every child has different needs and interests, and parents have their own checklists of features. The stakes feel higher with sleepaway camp, and Mom and Dad need to know that their kids are at a camp with a safe and nurturing environment. Our sponsor Maine Camp Experience makes the search easier, with a bevy of planning tools and information on 30+ premiere camps dedicated to providing children with the highest quality summer camp experience for generations.
Maine Camp Experience features invaluable camp planning tools and information, including its Campcierge™ who provides personalized, one-on-one, free guidance for families via email, phone and live chat. The Select-A-Camp tool allows parents to search for camps based on age (7-17), session dates and gender (coed, brother/sister or all boys/all girls). The site also features videos, self-posted testimonials by camp families, camp planning tips and much more.
Parents and kids can also get a feel for what it's like to spend the summer in Maine--and it sounds pretty awesome. The camps' lakefront settings are ideal for daily swimming, sailing, waterskiing, kayaking, paddle boarding and tubing. On land, campers can horseback ride on scenic trails, excel on adventure courses, and enhance their athletic skills in tennis, lacrosse, soccer and other sports.
There are also classes and opportunities in the arts, including theater, music, dance, photography and more, as well as an innovative culinary arts programs where campers benefit from Maine's 1.3 million acres of farmland, enjoying farm-to-table cooking classes and cuisine. In addition, campers get to take memorable out-of-camp trips and overnights to explore Maine, such as hiking Mt. Katahdin and rafting on the Allagash River.
Parents and siblings also get to enjoy Maine when their kids attend camp during initial tour visits and Visiting Day weekends. Even better: Some camps offer Family Camp, so everyone can "dip their toes" in the water to sample and enjoy camp together!
To find out more about why sleepaway camp in Maine is unique, be sure to check out the Maine Camp Experience site and contact the Campcierge™. And for more tips and info, there's also our Overnight Sleepaway Camp Guide.
This post is sponsored by Maine Camp Experience, but the opinions are those solely of the author.

Sign up for our free
newsletters.
Mommy Poppins is a family activity website that helps people find things to do with kids.
©
2023
MommyPoppins. All Rights Reserved.
mp-prod4-v4.32.99
We use cookies and other data collection technologies to provide the best experience for our customers.
Learn More