WeeWork Valentine's Day Science Project: Tinted Flowers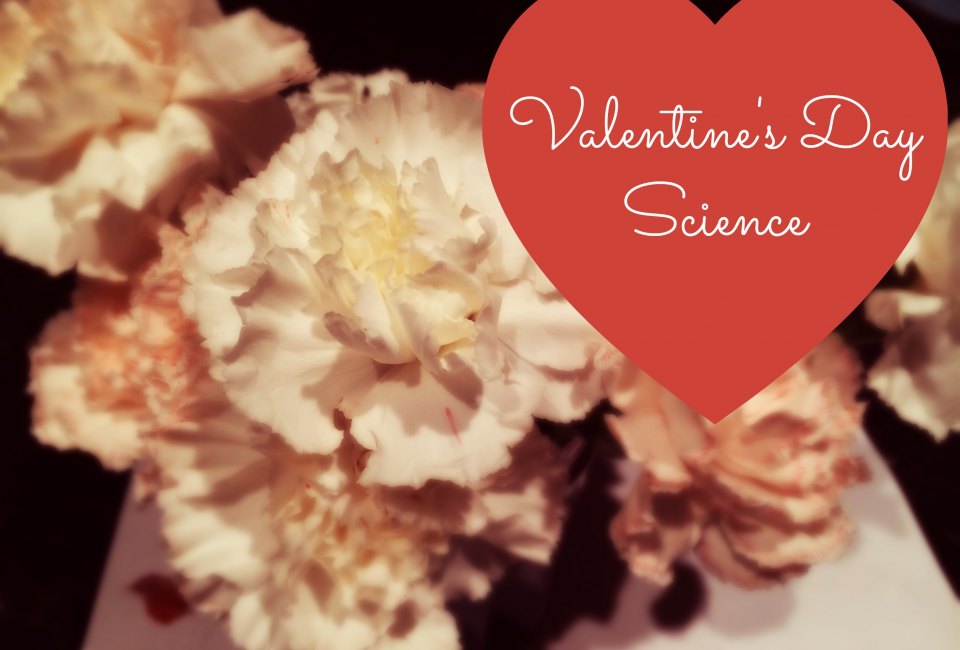 2/13/14
- By
Amelia Eigerman
IEarlier this week we made art using capillary action to paint with salt. Today we have a fun way to inject a little science into the romance of Valentine's Day using capillary action to color flowers. Of course you don't have to understand how it works for this project to wow 'em, but we're going to use that principal to turn ordinary white flowers into sweetheart pink flowers for your Valentine.
Capillary action is the property of water and other liquids to flow through small spaces without the aid of, and even in opposition to, external forces like gravity. This property is how water gets drawn into a sponge and how your hair stays wet even though the water is being pulled out by gravity. This property is due to the high surface tension of liquids, which means that liquids like to stick to themselves. Capillary action is how plants take water in through their roots, or, in cut flowers, directly through their xylem, the tissue that water flows through in a flower. In a cut flower, since the roots cannot filter the water, it is absorbed directly into the flower. This means that by adding a water based dye, like food coloring, you can dye a flower any color you want.
Take your white flowers and trim them with a slanted cut. The shorter their stem is, the quicker they will change colors. Then put them in a cup of warm water.

Add about 30 drops of food dye to your water and place your flowers in the water.

Let the flowers sit until they begin to change colors. Ours took about an hour to change to pink, but the longer the flowers sit the darker the color. You can do this in the evening and then wake up to see how they've changed in the morning.
Look closely at the flowers to look for evidence of the coloring moving up the stem. As they change you may see the color literally traveling up the stem. The color may also move within the petals over time as well. Pretty cool.
Kids' work is to play. WeeWork is a Mommy Poppins series offering an easy daily activity for grown-ups and children to do together, making kids' work an important part of your day. We aim to inspire together time, creativity and fun using only your imagination and things around the house. You can see all our WeeWork activity posts here.
Sign up to get WeeWork activities delivered to your inbox.
Have a WeeWork activity idea? Email us.

Sign up for our free
newsletters.
Mommy Poppins is a family activity website that helps people find things to do with kids.
©
2023
MommyPoppins. All Rights Reserved.
mp-prod4-v4.32.99
We use cookies and other data collection technologies to provide the best experience for our customers.
Learn More