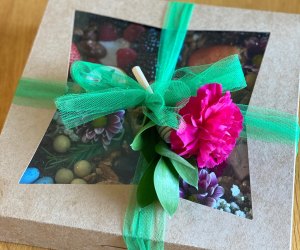 Ways to Support Local Businesses in Houston During the Pandemic
As Texas slowly reopens, local businesses need your support more now than ever. From bakeries to fashion designers to toy stores, you can shop small and show some love to Houston-area local businesses offering modified hours, curbside pickup, and even home delivery of their goods and services.
We've already told you about some of our favorite local toy and book stores offering pick up and delivery, and outlined our favorite restaurants serving special-occasion meals, but they're not the only local haunts getting creative to keep the doors open. When looking for ways to support local businesses, we'd like to offer a couple of tips: First, consider buying directly from local businesses instead of third-party delivery services, which often gobble up much of the profit. Second, even local spots not featured below are likely selling gift cards. Consider purchasing one now to use down the line.
And while you're showing your support for the businesses you love, we hope you'll count Mommy Poppins and our small business partners among them. You can support Mommy Poppins by sharing articles you find useful with friends or on your social media channels, checking out our directory of virtual classes, camps, and birthday parties and telling businesses you found them through Mommy Poppins. Also, as part of our effort to keep our local parent writers and this website afloat and support some of our favorite family businesses, we've created Poppins@Home, a platform for small businesses to share free and low-cost online classes and birthday parties with kids all over the country. Please consider trying a few of these fun, affordable, and creative classes—and spreading the word among your friends—as yet another way to support, uplift, and get through these challenging times together!
1. Buy Birthday Presents and Summer Reading Materials From Local Businesses
Check out these Houston-area book and toy stores offering delivery and pickup options to restock your collection or purchase a gift.
RELATED: Food Delivery and Pickup in Houston: Ordering Groceries Online During Stay-at-Home

Customize a candy bag at local shop Cypress Sweets. Photo courtesy of the shop
2. Order Delivery and DIY Kits from Houston Restaurants
Houston restaurants have upped their delivery and takeout games by adding unique DIY-meal kits to their menus. Enjoy beautiful charcuterie boards from For the Love of Charcuterie, delicious breakfast spreads from The Dish Society (where you can even shop a virtual farmers market), or try The Roastery's cookies and take-and-bake frozen cookie dough to make some for yourself. Make custom candy bags online at Cypress Sweets. Wherever you order from, show the love by tipping extra.
RELATED: Pregnancy and Childbirth in Coronavirus: New Mom, Doctor, Doula Answer FAQs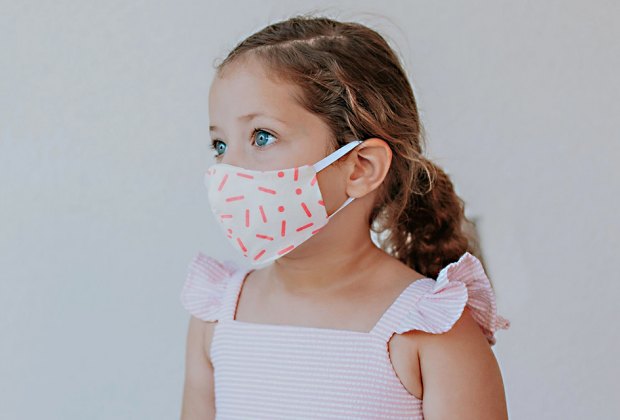 Cuteheads sells adorable masks for children and adults. Photo courtesy of the shop
3. Buy Face Masks From Local Businesses and Houston Designers
You can wear a face mask and be fashionable, too. Some Houston-area fashion designers are offering chic masks at reasonable prices. Cuteheads offers adorable masks for adults and children; Magpies and Peacocks offer stylish three-ply masks. Other local options for face masks include Alantude and "Project Runway" winner Chloe Dao.
RELATED: Crafts for Kid: 100 Awesome Art Projects for Creative At-Home Fun

Young, Wild and Friedman ships sensory kits to your house for at-home fun that supports a local business. Photo courtesy of Young, Wild and Friedman
4. Bring DIY Workshops and Craft Kits Home
While Houston stores offering craft and DIY-workshops may not be able to host in-person classes for some time, many are selling kits you can buy to complete projects at home! Check out The Rustic Brush and Board and Brush for wooden signs and decor. Young, Wild and Friedman sells sensory craft kits for kids. You can also take a stab at knitting with AR Workshop's DIY Take & Make Kits.
RELATED: Home Haircut Tips by Experts: How To Cut Kids' Hair in a Pandemic

Treat yourself to a mani/pedi with a DIY nail kit from Paloma Beauty. Photo courtesy of the shop
5. Buy Beauty Supplies From Local Houston-Area Stores
If salons near you are opening, but you aren't quite ready to get out, you can still support local businesses and shop small with DIY nail kits from Paloma Beauty, hair color kits from Della Ricca, and Alchemy, which is offering root touch up kits. If these spots are not nearby, check with your regular salon to see what it's offering.
6. Register Kids for Online Classes Offered by Local Businesses
Many summer camps, classes, and boot camps have virtual options. You can find details on Houston-area organizations offering these programs at Poppins@Home.