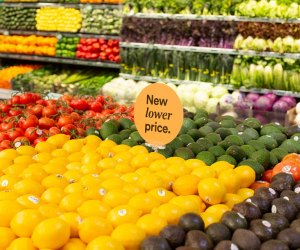 Food Delivery and Pick-up in Houston: Ordering Groceries Online During Stay-at-Home
The impact of quarantine on simple (but necessary) tasks like buying groceries has caused families to rethink how and when they get their food. Rows upon rows of store shelves have turned up empty of shelf-stable products like rice, pasta, and beans and necessities like milk, eggs, and bottled water are being limited in the quantity you can purchase.
While some stores like H-E-B are experiencing both long wait lines to enter the store and a spinning dial of wait times for the next available delivery or curbside pick-up, Houston is thankfully home to many different grocery delivery and pick-up options, both from regular grocery stores and from local CSAs and Farm Shares. We've rounded up several different grocery options for you to utilize during these uncertain times, including many local farms who could likely use the support!
Because things are changing at a rapid pace, we recommend checking stores that may currently have no available delivery or pick up times frequently; you just may luck out with the next available spot!
For ideas on what to do as a family during this time, visit our Coronavirus Pandemic Parenting Guide.

Purchasing fresh produce, dairy, and meat from local CSAs and Farm Shares helps local farmers during this uncertain time. Photo courtesy of Danielle Newman Photography.
Local Produce, Dairy, and Meat Delivery & Pick-up Around Houston
Farmhouse Delivery
Guaranteed within the next several days, Farmhouse Delivery offers customers a chance to get produce boxes, meal kits, groceries, and rancher kits delivered straight to their door. While it appears that there is a waitlist for new customers due to increased demand, interested customers can still sign up for a spot start and will be able to get food fresh from the farm delivered as soon as the next available slot opens up.
Jolie Vue Farms
For anyone looking for local meat delivery options, Jolie Vue Farms offers a new spin on the traditional CSA. Customers can pick from a Traditional package that offers a mix of beef, pork and chicken, or an All Beef or All Pork package. There is an annual $48 CSA fee, however delivery is not required every month to be a member. Pasture-raised eggs are also available with all packages for $6.35/dozen. While this is certainly not the cheapest option out there, the meat you receive is clean and pasture raised.
Houston Farm to Home
Farm fresh food delivered right to your house is exactly what you get when you order from Houston Farm to Home. Customers get to choose from high quality meats, dairy products including cheese, milk and eggs, honey, different express packs, and more. There is a $50 order minimum and a $15 delivery fee.
Milk Run
The Milk Man is making a return through Milk Run, which delivers milk from local cows and pastured eggs right to your door. In addition, you can also opt to receive fresh baked breads, fresh pressed juices and beverages, honey, jams, salsas and other pantry items, meat and seafood cuts, and product bundles. Currently, Milk Run is only delivering to certain areas of Houston, so check the Milk Run website before placing an order. Deliveries are every Tuesday between 6pm and 10pm. No membership is required, however Premium members receive free delivery and receive other member perks.
Plant It Forward
Get farm fresh produce delivered to your door while helping out local farmers with Plant It Forward. Membership options include 4, 12, 24 or 52 weekly deliveries, and you can get a Petit or Grand portion size, depending on your family's needs. Produce is seasonal. Delivery days depend on the area town you live in, and a delivery fee of $6.35 is applied to every distribution to cover transportation costs.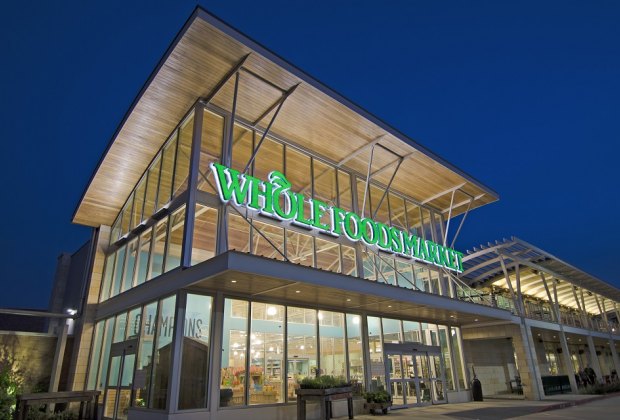 Both delivery and pick up for groceries are being utilized by customers at many area grocery stores during the Covid-19 outbreak. Photo courtesy of Whole Foods Market.
Grocery Delivery & Pick-up at Chains Around Houston
Whole Foods
Multiple locations around Houston
Whole Foods' customers have come to expect top-notch service, and that service is continuing in spite of Covid-19. While some inventory may be unavailable, the store is constantly restocking and new delivery windows are continually being released throughout the day. Prime Members are still receiving free two-hour delivery with qualifying purchases. In addition, grocery pick-up is also offered and guests who are 60+ are invited to begin shopping at 7am while regular store hours begin at 8am.
Kroger
Multiple locations around Houston
Like at many other grocery stores in the area, you may experience some delay when ordering Kroger deliveries, but the store is still working hard to get customers their groceries in a timely manner. There is a $9.95 delivery fee, however store pick-up is also available and free. Helpful tip for anyone shopping in store: Kroger is no longer bagging in reusable bags.
Sprouts
Multiple locations around Houston
Srpouts is delivering the high quality groceries you've come to know and love through Instacart. While delivery times are longer than normal, Sprouts is offering multiple options for receiving your groceries. Customers can choose from a specified delivery time (usually the next day) OR can opt for Fast & Flexible, which ensures that your order will be taken when the next available shopper is ready. There is a $3.99 delivery fee. There is also a pick-up option for $1.99, however pick-up slots are currently limited and usually several days out from the current date.
H-E-B
Multiple locations around Houston
Probably the busiest of all the delivery and pick-up grocery store options, the H-E-B website says it is still offering both services but with at a big delay, and currently it doesn't appear to be accepting new delivery orders, though the site does say that all delivery orders are being left at the door and alochol delivery is no longer an option. Curbside pick-up is also still an available option on the website, however as far as we can tell all curbside pick-up options appear to be full at the majority of the Houston locations.
Aldi
Multiple locations around Houston
Also delivering through Instacart, Aldi's low prices make it a slam dunk for delivering groceries, though be prepared for limited availability on high demand items and longer delivery times. For new customers, the code SHOPALDI20 at checkout will get you free delivery on your first three orders of $35 or more. Currently, some Aldi locations are still able to provide delivery within two hours or at a specified time. Curbside pick-up is also an available option for those looking to get groceries without going inside the actual store.