Mother's Day Takeout and Delivery Options in Houston
Mother's Day is looking a little different this year in light of the COVID-19 pandemic, but that doesn't mean the mother figures in our lives deserve any less pampering. Luckily many of the restaurants around town are offering some stellar take-out and delivery options, so you can spoil mom with some tasty meal options - and maybe even a mimosa or two! We've found 10 restaurants around Houston that are sure to make your Mother's Day meal extra special this year.
And for fun things to do on Mother's Day, and every day, with kids, visit our Stay-at-Home Guide.
Known for their menu full of interesting twists on classic favorites, Whiskey Cake is prepping three different special meal kits for the Whiskey Mamas out there this Mother's Day. With two different brunch options and one meat-heavy option, the hardest part of this Mother's Day will simply be choosing which meal kit to grab.
The Mother's Day Dine Out menu at Artisans is sure to make this holiday an extra special one, with a delicious four-course meal that's made even sweeter with Blueberry Cheesecake and a Mother's Day macaroon. Orders will be accepted through Thursday, May 7, and can be picked up on Saturday, May 9 from 12 p.m. – 8 p.m. and Sunday, May 10 from 10 a.m. – 2 p.m.
Pick up a Backyard Steak Kit that comes with steak, potatoes and asparagus and pair it with a Cocktail To Go Kit for a delectable Mother's Day lunch or dinner. Choose from a Tito's Mule Kit, a Tito's Bloody Mary Kit, or a Maker's Mark and Coca-Cola Kit for your cocktail options.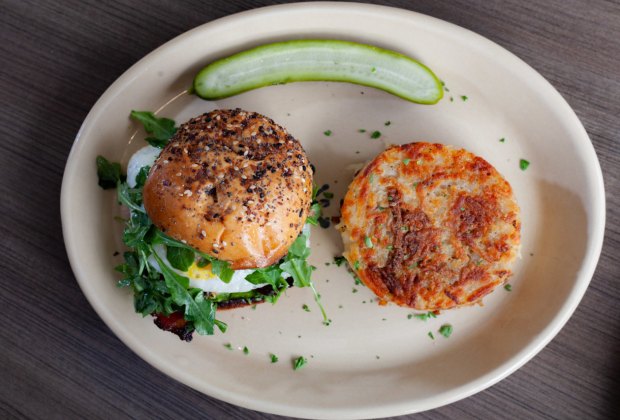 Everything Bacon Sensation. Photo courtesy of Snooze AM Eatery
Let Mom snooze and surprise her with a tasty breakfast, brunch, or brinner from one of Snooze's Meal Kits. Pick from the Hash Bash Party Pack, the Bravacado Toast and Pancake Party Pack, or the Taco Party Pack and then pair it with a Cocktail Kit that can contain mimosas, Bloody Marys, or cold-pressed juice.
Family Fresh Meals feed a family of four or six and include an entree, salad, two or three sides, and a portion of the proceeds go to the Houston Food Bank, making this option one that gives back to your family as well as to a good cause. To sweeten the deal even more, add on frozen mimosas or "frosés" to go with your meal.
#TakeUsToYourTable is the name of the game at Backstreet Cafe, and you can get an assortment of breakfast, lunch, and dinner items plus kid's meals and family platters for delivery or take-out. Kick it up a notch with a Mimosa Kit, Sangria Kit or Bloody Mary Kit and end with tiramisu, chocolate cake, or chocolate banana bread pudding.
Pizza Kits, the Sunday Special, appetizers, desserts, and more make Coppa Osteria a slam dunk for Mother's Day pick-up or delivery this year. Need even more incentive? You can also order a mimosa kit and hand sanitizer to make this meal even better.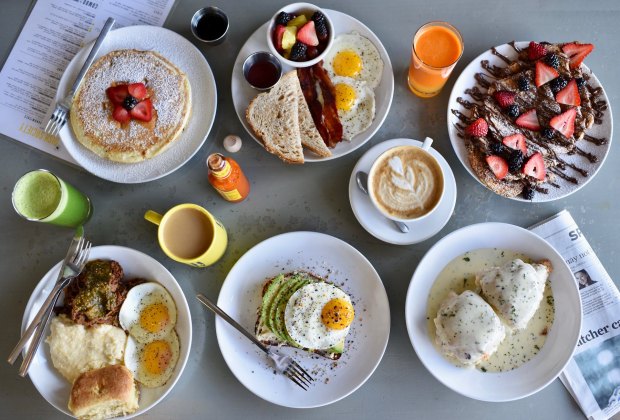 Photo courtesy of Dish Society
Curbside pick-up or delivery at Dish Society allows you to choose from any of their Weekend Brunch menu items or a special Meals for the Family platter that feeds 3 adults or 2 adults and 2 kids. Add on cocktails, hand sanitizer, paper towels and toilet paper and you just might make this the best Mother's Day ever. Feel like doing even more? For an extra $15 you can donate a meal to a nurse, doctor, or first responder.
If you're looking for fancy this Mother's Day, Vic & Anthony's is where you want to order curbside pick-up. Choose from there To-Go Menu, Bake at Home Family Packs, or Backyard Steaks To Go for an upscale meal at home. Plus enjoy 50-percent-off all bottles of wine and beer with the purchase of an entree or mix up your own cocktail with a Cocktail To Go Kit.
10. a'Bouzy - Downtown
Feeling bougie this Mother's Day? Then a'Bouzy is your place. Offering travel-friendly to-go and delivery (within a 5-mile radius), a'Bouzy is serving up some delicious French-inspired appetizers, entrees, and sides as well as 10 percent off all wine, cocktail kits, or mimosa kits with a food purchase.