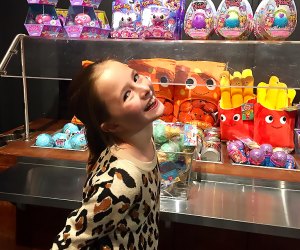 15 Best New Kid-Friendly NYC Destinations of 2019
It's prime season for end-of-year "best of" lists, and at Mommy Poppins, we love a good year-end roundup too. So we've searched our archives and scrolled through our Instagram feed to bring you this list of the best kid-friendly openings in NYC in 2019. From the debut of an entirely new neighborhood and shopping hotbed to some long awaited and highly anticipated openings, it's been quite a year for city kids. We've seen some classic destinations get upgrades and made some new friends along the way.
Without further ado, here is our list of the 15 best kid-friendly destinations that opened (or re-opened!) in 2019 in New York City.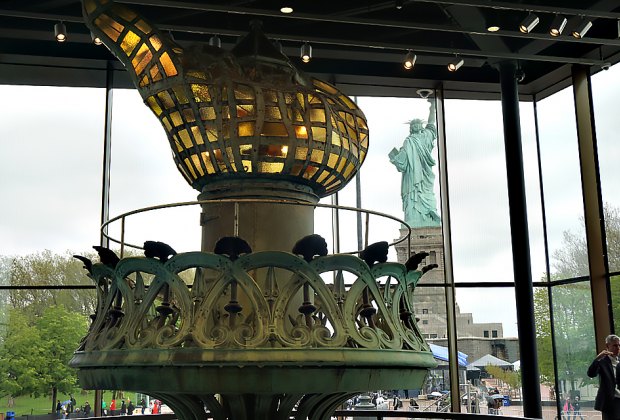 A ferry ride to Statue of Liberty Museum on Liberty Island makes for a magical and engaging day out in NYC.
Museum Exhibits and Openings
Statue of Liberty Museum
Lady Liberty got a big upgrade last spring with the opening of the Statue of Liberty Museum on Liberty Island. The 26,000-square-foot museum offers visitors a new way to engage with the Statue of Liberty without requiring an added ticket. This new space replaces the museum located within the Statue's pedestal, which has been off-limits to most visitors following 9/11. The museum brings with it plenty of interactive elements and some stunning photo ops, both inside (where the original torch is housed) and outside atop the 14,000 square-foot green roof, which provides jaw-dropping, 360-degree views of the island and harbor beyond.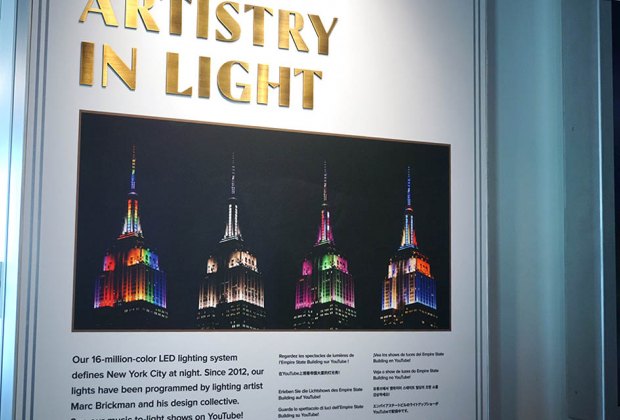 Shoot up the elevator to the 80th floor of the Empire State Building.
Empire State Building Remodel
Another grand old landmark got some love this year, with the final phase of a four-year, $165 million project debuting last month. Renovations added not only a second-floor museum, and improvements to the 86th and 102nd Floor Observation Decks, but also an entirely new entry point to those decks with a completely renovated 80th Floor. The visitors center gives guests their first glimpse of the city below, and includes tons of interactive features to explore while they wait for their elevator ride up to the main deck. We were particularly enamored with the classic view finders, which have been hacked to show time-lapse video of some of the city's most popular destinations. We also loved the whimsical wall coverings, drawn from the art of Stephen Wiltshire, who drew the city skyline from memory while in residence on the floor.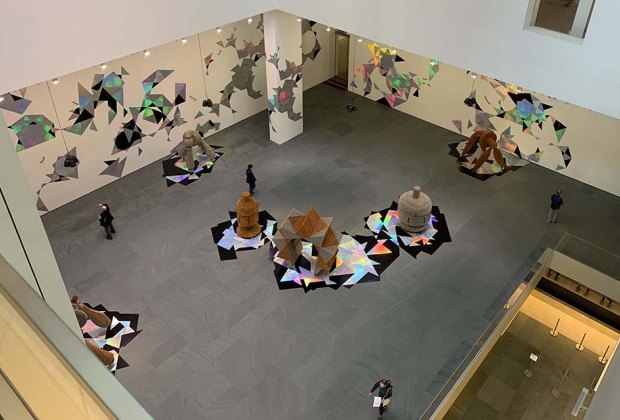 MoMa re-opened with plenty of family-friendly spaces.
MoMA's Remodel
After a summer closure, MoMA reopened in October bringing with it more exhibition space and plenty of family-friendly finds. While we've long been fans of the Family Art Lab on the ground level, the addition of the Creativity Lab gives older kids and adults more ways to explore art with hands-on activities. Other improvements included the addition of more than 47,000 square feet of renovated and new galleries, mostly in the western part of the building. A sixth floor cafe with an outdoor terrace overlooking 53rd Street now welcomes visitors, and the ground floor lobby got a major facelift. The MoMA Design Store has shifted to the lower level, giving the lobby a wide-open feel—in fact, visitors can explore the works on this floor without paying admission.

Get ready to be immersed in the life of a T. rex at T. rex: the Ultimate Predator.
T. rex: The Ultimate Predator
The American Museum of Natural History debuted a jaw-dropping new exhibition dedicated to the most fearsome dinosaur when T. rex: The Ultimate Predator opened last spring. The interactive exhibit looks at T. rex's evolution from a small chicken-like specimen to the most fearsome of Cretaceous killers. There's plenty to see and touch, and older kids can even pop on a VR headset to build a T. rex model and watch it come to life; younger kids can interact with an on-screen dino mama and baby...but watch out, she bites! T. Rex: The Ultimate Predator will be on exhibit through August 9, 2020.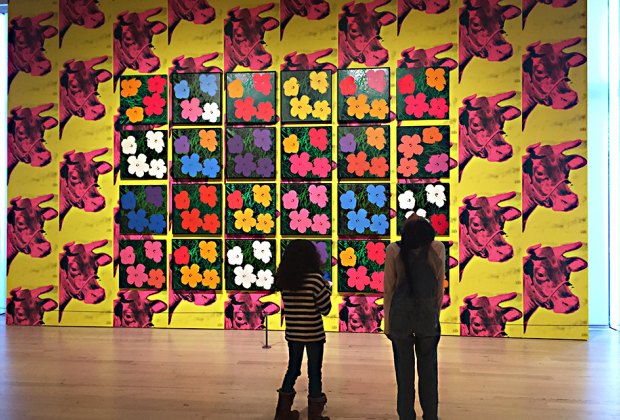 Andy Warhol: From A to B and Back Again
This exhibition, presented at the Whitney Museum of American Art last spring, offered a complete retrospective of the artist's work, tracing his career from humble beginnings as an illustrator to his filmmaking, and of course, a vibrant selection of Warhol's pop art. The bright colors and recognizable symbols make Warhol an ultra-cool introduction to contemporary and modern art. If you missed the exhibition at the Whitney, you can still find plenty of examples of his work at in its permenent collection, or at The Met, MoMA, and more city institutions.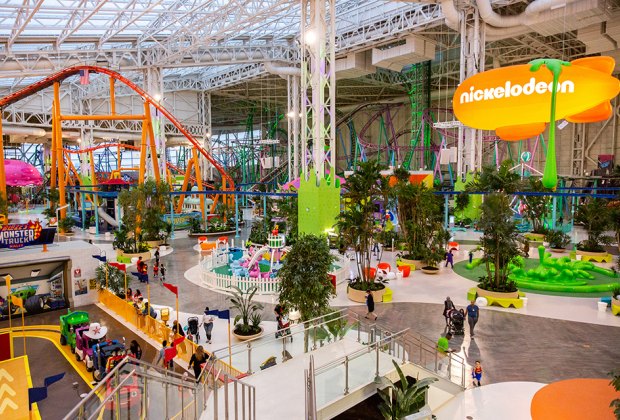 Indoor Places to Play
American Dream
Though not technically in NYC, this long-awaited mega mall is an easy drive or public transportation jaunt away and brings with it an ever-expanding spectacular number of ways to play. Just last week Big Snow opened, featuring year-round skiing indoors. There's an ice rink, a magnificent theme park, and a water park and aquarium are in the works. And, we haven't even covered the yet-to-open shopping. So, when you need a getaway, but don't want to go too far, this just may be a dream destination.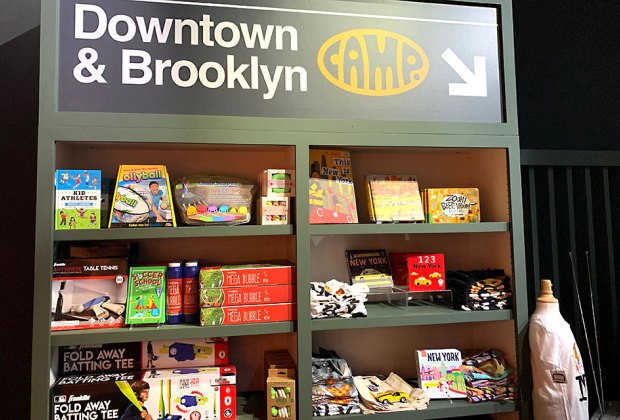 City Point
While the City Point development isn't completely new, several kid-friendly features are. We're huge fans of the family experience and toy store CAMP, and were so excited to welcome it to City Point late this fall, when it debuted with its Basecamp Theme. Another ultra-cool kid-friendly attraction here? The relocation of Lola Starr's Dreamland Roller Rink from another neighborhood kid-friendly haven, Industry City. As if that wasn't enough, the DeKalb Market Hall is a great place for a pit stop once you're done romping. And coming soon, great NYC indie bookseller McNally Jackson opens an outpost here.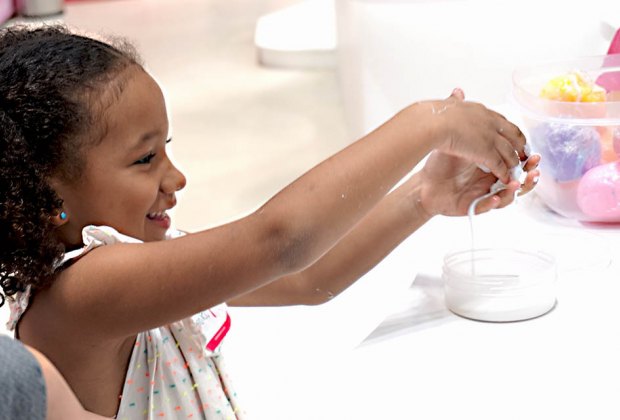 Get gooey at the Sloomoo Institute. Photo courtesy of Sloomoo Instutute
Sloomoo Institute
If slime is your kid's current obsession, take note: The Sloomoo Institute offers plenty of hands-on fun and the best part is, there's no clean up for you. Visitors get to interact with slime in fun and unexpected ways, like creating slime murals on the walls, or using a sling-shot to catapult it at a friend. You'll enter the den of Sloomoo, the imaginary character who serves as the spot's mascot, and, best of all, craft your own slime before you hit the road. Sloomoo is only in town for a limited time, though, so hit it before it takes its secret recipes on the road and heads west to L.A. in April.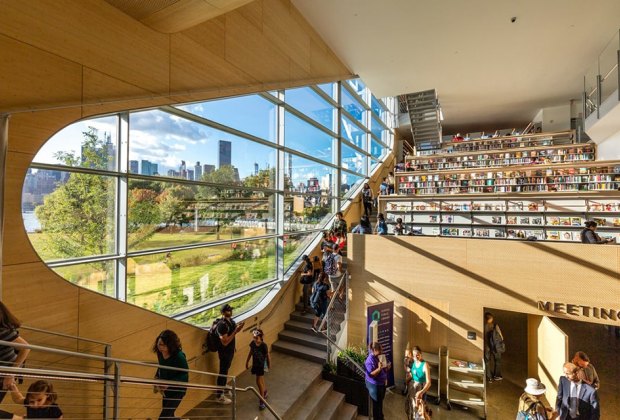 The Hunter's Point Library has packed its schedule with family-friendly programming. Photo courtesy of the library
Hunter's Point Library
The Long Island City waterfront has has long been a top kid destination and the opening of the Hunter's Point Library only adds to the appeal. An estimated 15 years in the making, the $41.5 million Queens architectural marvel, designed by Steven Holl Architects, houses six levels of stacks and community spaces that stretch up to a rooftop reading area. The children's section is packed with books and toys and offers sweeping views of the Manhattan skyline. A ton of family-friendly programs make this a can't-miss destination.
Hudson Yards
It's not every day that a new neighborhood springs to life in NYC, but the Hudson Yards debut last spring brought with it a ton of kid-friendly fun. And it's not done yet. In addition to art-friendly destinations like The Shed and Snark Park, there's kid-friendly eats, treats, and now even an outpost of CAMP. If you've climbed The Vessel and craved more altitude, don't worry: Big things are happening in 2020, like the debut of a daring observation deck, The Edge.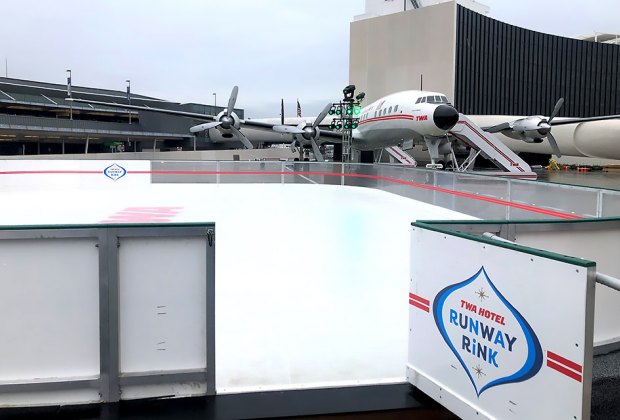 The new Runway Rink at JFK might make being at the airport actually...fun? Photo by Elena M
Recreation Spots
TWA Ice Rink
City kids love to skate, and an ultra-cool new rink debuted at JFK Airport just in time for the holiday season. The centerpiece of the TWA Hotel's winter wonderland, the rink sets in the shadow of Connie, the 1958 jet sitting on the tarmac nearby. In addition to testing your own twirling skills, plan your visit to coincide with the daily ice shows put on by the pros. Airplane fans will also appreciate taking in all the overhead traffic!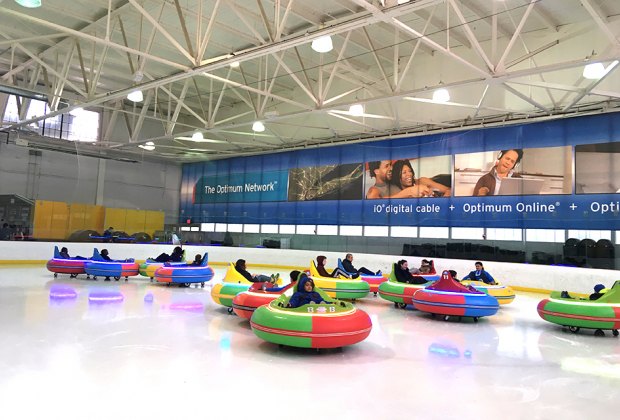 Hit the ice at Aviator Sports on the Ice Rink Bumpers Cars. Photo by Siobhan Adcock

Ice Rink Bumper Cars
If you're like me, your ankles can only take so much time on skates, but New York's newest winter attraction is easier on old bones. Ice-rink bumper cars debuted at Bryant Park late last winter and are now smashing and crashing at Brooklyn's Aviator Sports. Book your reservation at Aviator now, or hold out for another go on the Manhattan ice; we hear they're returning to Bryant Park in the new year.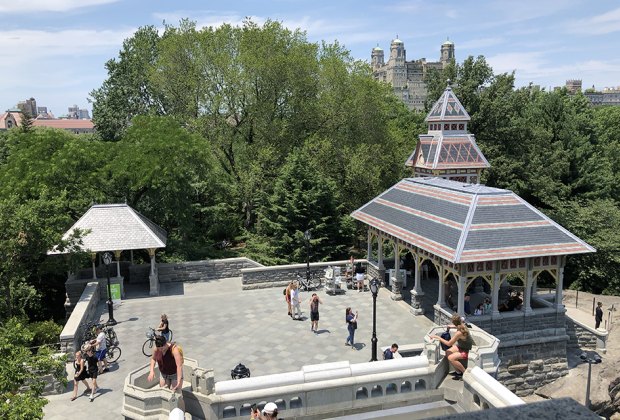 Spend a day in Central Park and visit the newly restored Belvedere Castle.
Belvedere Castle Renovation
A trip to Central Park on a perfect spring day is akin to heaven in my book. Add a visit to its famous castle, and my kids go crazy. Even better? Belvedere Castle is renewed for another century of welcoming visitors thanks to a $12 million, 15-month restoration project, which provided decorative and structural upgrades to the space, insuring its sweeping park views stick around for a new generation of visitors. New programming adds a series of Discovery Walks for families, educating them on the ecosystem surrounding the landmark.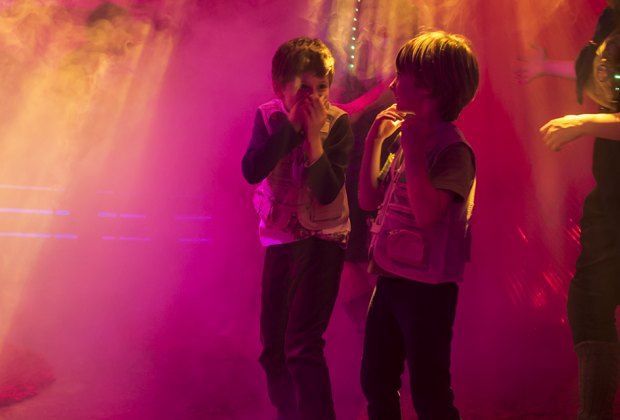 The amazingly popular Pip's Island returned to NYC in 2019. Photo courtesy of the production
Other Kid-Friendly Fun
Pip's Island
While Pip's Island, the immersive theater experience, debuted in 2016, its run was limited. In 2019, Pip, Finn, and Pebble were welcomed back with open arms, a brand new adventure, and a theater of their own. The show, whose home is located on West 42nd Street, invites kids into the action. There's no stage or sitting down. Instead, kids explore the multiple sets with the help of adult actors, working to collect sparks and save Pip's Island from the wrath of bad guy Joules Volter. Plenty of special effects work to give the space a truly magical feel—bubbles, fog, flashing lights, and moments of total darkness. It can be a little jarring for young visitors, but the show's producers seem to know them well, pushing the magic just far enough not to frighten. It's a pretty magical journey for kids who aren't quite ready for a formal show on the Great White Way.

The Bronx Zoo Lights returned this year!
Bronx Zoo Lights
Tis the season for lantern shows, and while there are four pop-ups city wide the Bronx Zoo's display gets the nod from us. Honoring the holiday season with a light show for the first time since 2007, organizers have brought the show into the 21st century with a lantern safari that had us ooohing-and-ahhing. It's a "just-right" size for little legs and there are plenty of distractions, like ice carving, train rides, and a roast-your-own s'mores pit that give this lantern festival the edge from our entourage. Make sure you visit the Zoo Center, and take in the Christmas tree on the lawn outside: Its lights transform into animal shapes, and an accompanying soundtrack really brings the creatures to life!
Unless noted, photos by the author