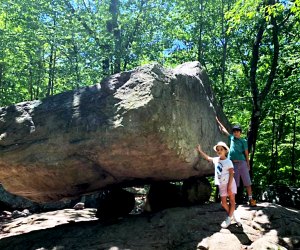 Ultimate NJ Staycation Planner: 50 Top Summer Activities for Kids
Summer activities for New Jersey kids often revolve around the Shore, lakes, and fantastic summer camps and sports leagues. Yet, summer 2020 is the summer of a pandemic. There's no real way to ignore that fact.
It's a summer where families might travel less, go to fewer birthday parties, attend less camp (or none at all), and just generally stay home more. It's a summer where kids may be more underfoot or have less supervision. I'm not ready to call it the summer of boredom just yet, though. New Jersey is actually offering a ton of summer activities for kids. As we've entered Phase 2, the reopenings now include beaches, zoos, amusement parks, water parks, lakes, arcades, and playgrounds. Some NJ museums, libraries, and aquariums are reopening, too—at reduced capacities and with new rules in place.
So while it may be the summer of canceled t-ball tournaments and overseas flights, there are still plenty of fun things to do in New Jersey with kids this summer. Besides, the slowing down of summer life actually opens up new opportunities to explore those top NJ spots you've always meant to in the past. Read on to plot your NJ staycation with an abundance of outdoor summer activities, day trips, and even some at-home indoor activities.
Call ahead before setting out with the kids. Things are evolving rapidly with New Jersey (and tristate) reopenings and sudden closures or new ticketing procedures are now the norm. Please do observe social distancing of 6 feet distance from those not in your immediate household and wear face masks when in public to help stop the spread of COVID-19.

It can be chilly, but the Highlands Natural Pool is spectacular. Photo courtesy the pool
Top Summer Activities for NJ Kids
1. Go to the beach. Just pick a Jersey Shore that's a little less crowded. Yes, they exist! Go a little earlier in the day, too.
2. Swim at Lake Hopatcong or Lake Marcia, during one of those blistering hot summer days.
3. Pick sunflowers at Happy Day Farm, cooling off with a shaved ice from the farm stand.
4. Head to the drive-in movie theater—yep, they're back—or just pack a blanket for an outdoor movie under the stars experience.
5. Return to the playground to wear them out pre-morning meetings.
6. Play hooky for a day for a dip in the Highlands Natural Pool in Ringwood.
7. Watch your kids gape as giraffes surround the car during your Six Flags Safari. Talk about retro Jersey summer activities!
8. Or just head to your local NJ zoo to meet the animals. Both the Cape May Zoo and Turtle Back Zoo have reopened with new rules in place. Jenkinson's Aquarium, too.
9. Or book a tour at Lakota Wolf Preserve in rural Sussex County for a truly wild day with the kids.
RELATED: Epic East Coast Road Trips for Summer 2020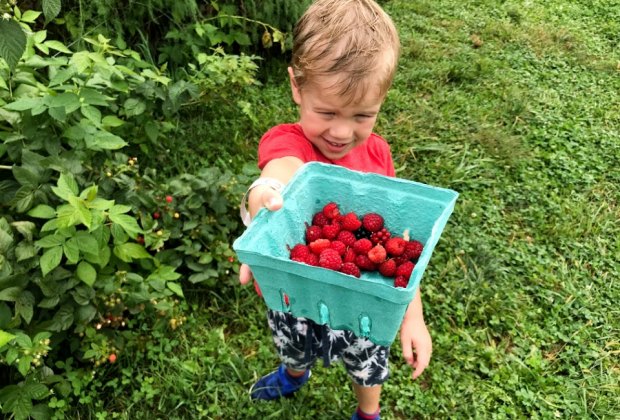 Pick berries at one of New Jersey's many farms. Photo by the author
10. Fill your bucket with blueberries at Terhune Farm (stick around for wine tastings for the grown-ups), or more berries from any number of these New Jersey farms.
11. Grab a bite to eat—outdoors.
12. Take an outdoor history lesson at one of New Jersey's reopened living history museums, such as the Historic Village at Allaire or Historic Cold Spring Village.
13. Hit the links at these mini golf courses just right for little ones.
14. Get out on the water with a local paddle boat ride or canoe rental.
15. Or cool down at a reopened splash pad or water slide, depending on your comfort level, for refreshing summer activities.
16. Feed the animals at Brookhollow's Barnyard, open for drive-thrus or walk-throughs with timed tickets.
17. Feel the thrill of ziplining at NJ's adventure parks, or a reopened roller coaster.
18. Take a cave tour just over the border in PA.
19. Enjoy an outdoor movie, show, family games, and more socially distanced activities at the newly reopened Imagine That Museum!

Bike through Duke Farms, open on weekdays only. Photo by author
Outdoor Fun for Those Who Truly Want Their Social Distance...
20. Find a hike with a little water where the kids can dip their toes in the brook and keep an eye out minnows, frogs, and more. (We like the waterfall at South Mountain Reservation and the wooded trails in Loantaka Brook Reservation, but there are plenty more!)
21. Take an afternoon nature hike through Reeves-Reed Arboretum or another newly reopened garden.
22. Test out their new bike-riding skills on a NJ trail ride.
23. Cool down with water games in the backyard, from blaster battles to inflatable kiddie pool soakings.
24. Blow their minds by letting them get full-on messy with backyard science experiments.
25. Let them run around the local high school track or run the bases at the deserted Little League field.
26. Explore Duke Farms on a weekday by foot, bike, or scooter. (It is remaining closed on weekends for now.)
27. We're spoiled with fabulous state parks perfect for a summer of social distancing, as well as reservations with shorter, kid-friendly day hikes.
28. See the Hudson from above with a cliffside walk through the New Jersey Palisades.
29. Race the kids through Liberty State Park, taking in the views of NYC and the Statue of Liberty as you go.
30. Pose with boulders after your hike around Pyramid Mountain in Morris County. (Follow the blue blazes for Tripod Rock but know that it can take over an hour to reach it, so best for older kids.)
RELATED: Family Camp for Summer 2020? Rent a Cabin at These Sleepaway Camps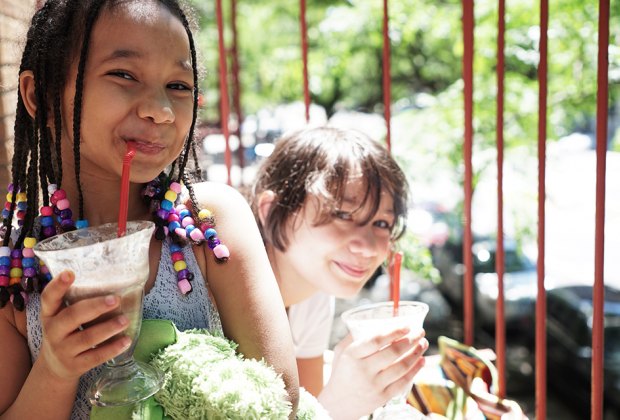 Mix up a few summer mocktails to enjoy indoors or out. Photo by Jody Mercier
Indoor Activities for Kids to Do on Hot or Rainy Summer Days
31. These 100 crafts for kids ought to keep 'em busy.
32. Make ALL the mocktails the kids desire.
33. Print out one of these 50 free printable coloring pages, activities, and games. Design your own superhero or print out paper dolls from Mattel. We built a marshmallow catapult!
34. Or check out Duke Farms' just-released printable activities for kids, focused on nature, science, and animals.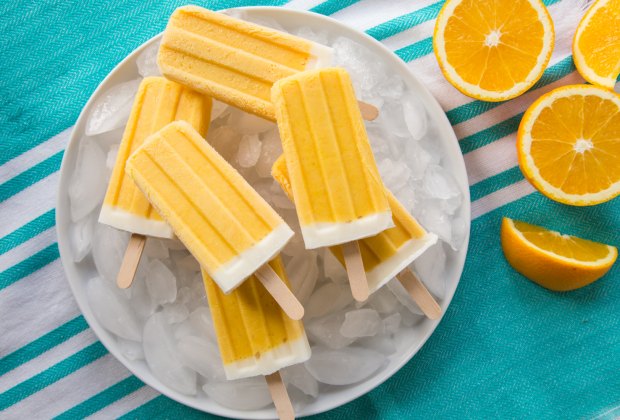 Yum! Get creative with homemade popsicles. Photo courtesy of Jelly Toast/McCormick
35. Whip up some homemade popsicles with these eight recipes.
36. Spend an hour at the arcade. New Jersey's arcades were cleared for reopening at reduced capacity this July.
37. DIY science class with these 64 science experiments you can do with household objects.
38. Bake biscuits (it's easier than you think and an easy baking project for kids). Pile them high with farm-fresh New Jersey fruit.
39. Build an indoor obstacle course, or better yet, let the older ones do it themselves. An indoor fort is always a crowd-pleaser for the K-and-under crowd.
40. Homemade play-doh, or if I'm feeling brave, homemade slime, always occupies them for a solid hour. Order the slime kits from Genius Gems in Millburn to make everything just a little less sticky in your living room by speeding up the process.


Listen to Harry Potter and the Sorcerer's Stone for the first time or the 10th time at Wizarding World. Photo courtesy of Wizarding World
Virtual Summer Camps and Online Summer Activities
41. Book a virtual birthday party entertainer for that upcoming quarantine bash, or find a new virtual class to prevent summer slide at Poppins@Home. Our new platform for all things virtual entertainment and learning for kids.
42. Give yourself a break with an hour or two of virtual summer camp. The options are seemingly endless in 2020.
43. Stream Broadway's smash hit Hamilton from Disney+ for family movie night with the tweens and teens! Broadway is shuttered anyway. Sigh.
44. Sign little techies up for Apple Camp, or even a FREE online coding class for kids.
45. Enjoy Harry Potter and the Sorcerer's Stone as a read-along from some of the movie's favorite actors.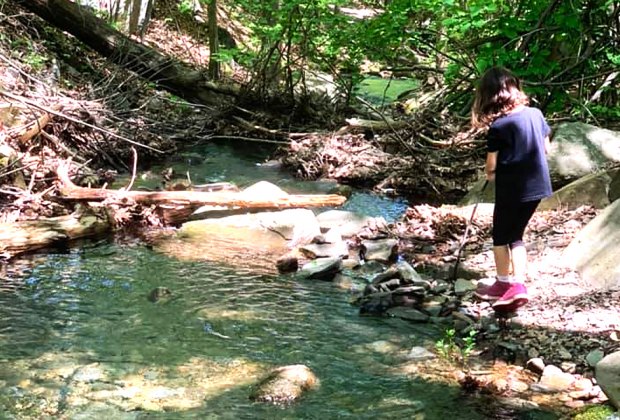 Explore some of the lovely kid-friendly trails in the Poconos. Photo by Anita Gregorio Marsault
Weekend Getaway Ideas
If a short trip, or a road trip, feels like the safer option in summer 2020, there are numerous opportunities nearby. We have easy access to neighboring vacation regions, including the Poconos, New York's various lakes, beaches, and mountain regions, as well as the Shore, of course. A little getaway within the tristate area might be the safest option for summer 2020 as coronavirus cases continue to spike south of us.
46. Pitch a tent (many New York and New Jersey campgrounds have reopened for the season), or nab an empty sleepaway summer camp cabin for the whole family with these cabin rentals in summer 2020.
47. Explore the Poconos with waterfall hikes, pretty small towns, and plenty of family-friendly resorts, which have mostly reopened with new protocols in place.
48. The Jersey Shore isn't always mobbed. You can still find a quiet weekend away if you avoid the big-name beaches or pick a town with fewer attractions and fewer hotels. Long Beach Island works well for my family with its deep, quiet beaches and residential vibe. Others prefer the low-key Spring Lake or the nature-filled respite of Cape May at the state's southern tip.
49. Sneak away to the river towns of the Hudson Valley or the mountainous Catskills for camping, hiking, and swimming in New York. Popular family-friendly resorts have also reopened for the season, and nearby state parks, such as Bear Mountain, Harriman, and Rockefeller State Park have opened trails.
50. Want a really quiet escape? The popular lakeside retreat of New York's Adirondacks region has slowly reopened some of its top spots.