Visiting the Lakota Wolf Preserve in NJ with Kids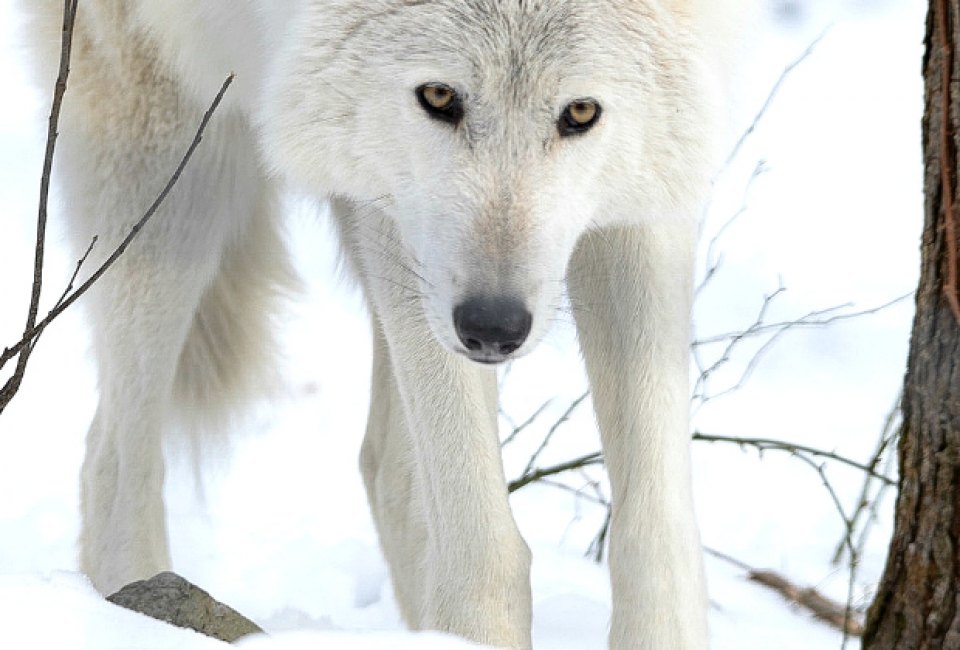 4/20/16
- By
Laura J
Thomas Fuller was quoted as saying, "It is madness for sheep to talk peace with a wolf." He may have lived in the seventeenth century, but Mr. Fuller already knew my family dynamic. I, the sheep, live amongst a pack of wolves disguised as 3-year old humans. So knowing these little beasts now dominate our lives (literally), we decided to add another great spot into the Mommy Poppins Day Trip Guide by visiting the Lakota Wolf Preserve.
Nestled in Columbia, New Jersey, along the state line with Pennsylvania, the Lakota Wolf Preserve is an incredible animal sanctuary. From the moment we entered the campgrounds, we knew we were somewhere special. After hiking a short distance (a half mile or so), we arrived at the observation area. Not only did the knowledgeable staff give us factual tidbits on our furry friends; they also lent some humorous and personal stories about life span, eating habits, pack rankings and wolves' future in the wild. It's more than a lecture; it's a story of success and commitment. Wolves were hunted to near extinction. Their numbers have rebounded due to conservation and reintroduction efforts. Packs of Tundra, Timber, British Columbia and Arctic wolves live amongst the serene wooded area. When we visited, four rambunctious Timber wolf puppies had just joined the pack from another preserve.
RELATED: 11 NJ Zoos and Aquariums to See with the Kids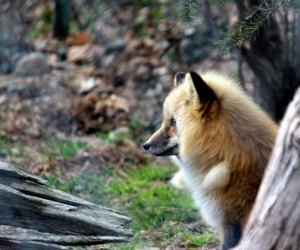 Photo of the preserve by Simon Goldin via Flickr.
During our journey, we watched the wolves eat, play, and coaxed them with our attempt at howling. Wolves have a complex communication system, ranging from barks and whines to growls and howls. Sounds more like a toddler to me! During our visit, we also enjoyed a short time viewing bobcats and foxes. This is not a petting zoo, of course. These are wild animals, so there is no feeding or touching the wolves.
The sanctuary is not open all day the way a zoo might be. You'll need to join one of the tours, which generally operate on a twice daily schedule, though it is closed on Mondays. Each tour runs about 90 minutes. Reservations are required for weekday visits, not for weekends. Cash or check only! Admission is $15 for those ages 12 and up; $7 for under 12. To extend your day, the option to enjoy Camp Taylor facilities is available for a minimal fee ($6.65 per adult/$1.36 per child).
All in all, it was a wonderful encounter with such a mysterious animal. We'll be making this day trip an annual event in our family!
Call 908-496-9244 to make a reservation. Visit the website or Facebook page for more information.
Make it a weekend trip! Lakota Wolf Preserve is located by the Delaware Water Gap. Other nearby Northern New Jersey treasures include Land of Make Believe (Hope, NJ), Tomahawk Lake (Sparta, NJ), Mountain Creek Waterpark (Vernon, NJ), Sterling Hill Mining Museum (Ogdensburg, NJ), Space Farms Zoo and Museum (Sussex, NJ), Chatterbox Drive-In (Augusta, NJ), and High Point State Park (Sussex, NJ).
his article was first published in June 2013, and updated in 2016.
Top photo of a wolf at the preserve in the winter by KatVitulano Photos via Flickr.
Places featured in this article: