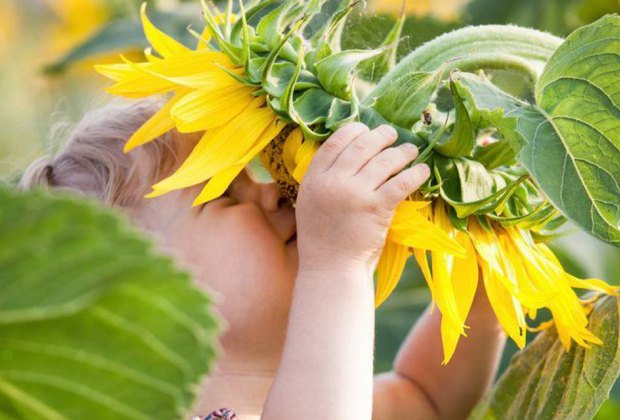 In Bloom! NJ Farms Where You Can Pick Your Own Flowers
Nothing says "Garden State" like a New Jersey farm. One of the best things about our state is its bountiful pick-your-own farms—you can load up the family and pick strawberries in late spring, raspberries and sweet corn in the summertime, and apples and pumpkins come fall. But what many people may not know is that in addition to fresh produce, NJ farms are overflowing with acres of beautiful flowers.
Flower-picking season begins in late June or early July. So plan to spend a day on the farm this summer, and bring home a fragrant assortment of Jersey-grown blooms!
Many farms require a refundable deposit for the use of flower cutters; save some time and bring your own!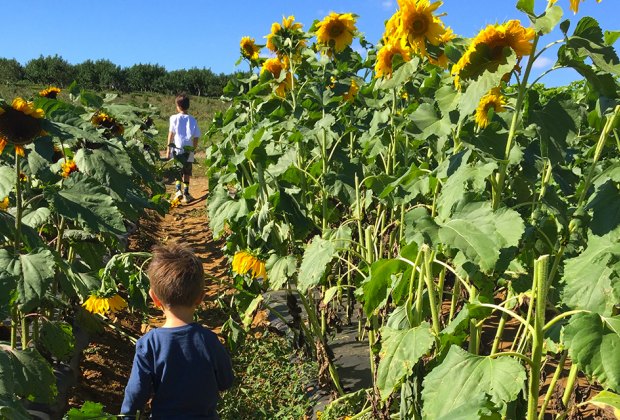 Wander through the towering sunflowers at Alstede Farms.
Alstede Farms – Chester
Alstede Farms is a family-friendly farm for all seasons. This summer, like last, the farm will be offering pick-your-own zinnias and sunflowers in addition to its produce. There is no additional cost to pick your own, but the flowers cost approximately $1 to $2 per stem. Check out the website this summer for more information.
RELATED: Pick Your Own Strawberry Farms and Festivals in New Jersey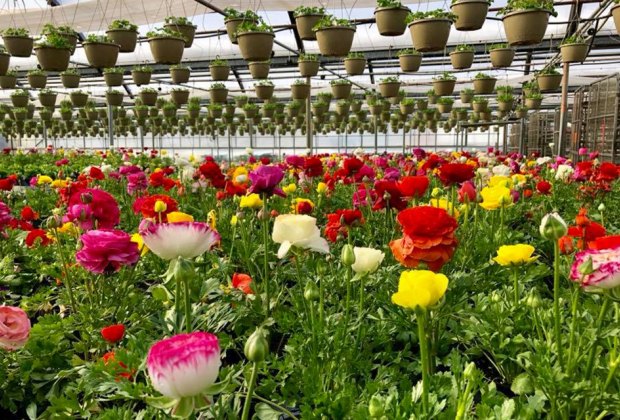 Hamilton Farms offers a wide variety of summertime blooms.
Hamilton Farms – Boonton Township
Bring a little bit of Hamilton Farms' summertime gardens to your house. The farm's U-cut flower fields open in early July, when a variety of flowers, including zinnias and snapdragons, will be available for picking. And for those in a rush with tired kids in tow, you can call in special orders for fresh-cut flower bouquets, too.
Happy Day Farm – Manalapan
Nothing says summer like a sunflower. Bring the whole tribe to Manalapan's Happy Day Farm to pick a big bunch—sunflower field admission is $8 for adults and children, and kiddos under 2 are free; sunflowers are $1 each. The owners suggest bringing your own clippers and water to keep your fresh-picked blooms healthy. The fields will be ready for picking in July.
Johnson's Locust Hall Farm – Jobstown
Johnson's Locust Hall Farm invites you to visit starting in July to pick your very own New Jersey sunflowers. Add to that acres and acres of fresh produce to pick, and you can feed your family all summer long.
Lew's Farm Market – Moorestown
When it comes to pick-your-own flowers, Lew's is well-known. Bouquet pricing can vary, but for about $2 you can pick to your heart's content. The farm's delightful season of sunflowers, zinnias, and snapdragons starts around the end of June or beginning of July.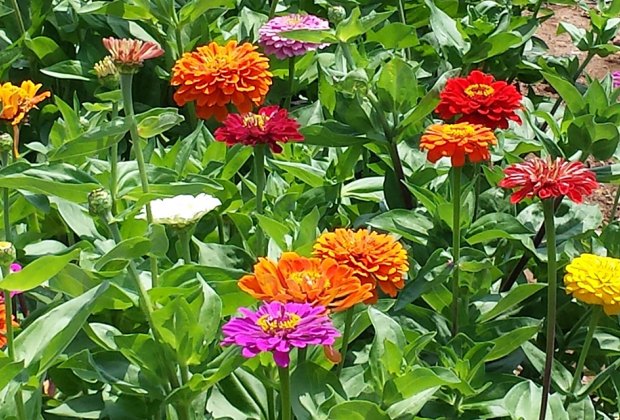 Create a beautiful summer bouquet with flowers from Melick's.

Melick's Town Farm – Oldwick
Put together a fantastic summer bouquet at Melick's, which plans to offer a wide variety of flowers this season. The property will be open for flower picking 9am to 6pm from July to September.
North Slope Farm – Lambertville
For the past 20 years, the North Slope Farm has been providing fresh, organically grown produce, farm products, and flowers. North Slope Farm also hosts a monthly Bucket of Blooms Club, where you can learn to care for and arrange your fresh-picked flowers as well as how to dry out your favorites blooms of the season.
Silverton Farms – Toms River
This family-owned organic farm has been around for more than 20 years. The eight-acre farm offers tons of freshly picked produce and pick-your-own flowers in the summer months.
RELATED: See Baby Animals and More at Family-Friendly NJ Farms

Flowers and produce are available for picking at Terhune Orchards.

Terhune Orchards – Princeton
You might know Terhune for its pick-your-own produce, but it also has an abundant field of flowers to choose from. Open from 9am–6 pm daily, starting in late June; pick-your-own hours may vary depending on availability.

Valley View Farms – Newton
Head to Valley View farms this summer and take your pick of flowers. There will be a wide variety available, including sunflowers, marigolds, snapdragons, and more. At just $.35 a stem, this place can't be missed. No website at this time; call 973-579-7271.
Photos courtesy of the farms and orchards