Drive-In Movie Theaters in and Around New Jersey for Outdoor Movie Nights with Kids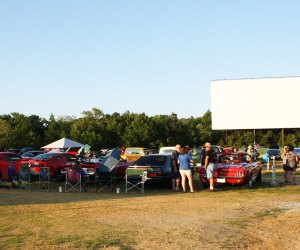 Pop-up and permanent drive-in movie theaters will suit those still looking to keep most excursions socially distanced or anyone interested in a little al fresco entertainment. Catch flicks in the comfort of your own car at New Jersey's only permanent drive-in theater, Delsea, or head down the Shore for the Barnegat Drive-In Movie Series. Or, consider a weekend excursion for drive-in options in the Brooklyn and Westchester theaters that we have included.
Most of the theaters offer concessions and some even feature pre-show entertainment.
Check out more warm-weather, outdoor fun in our Summer Guide for New Jersey Kids, and keep an eye on this post and our Event Calendar as new outdoor movie series continue to pop up. Subscribe to our newsletters to get stories like this delivered directly to your inbox.