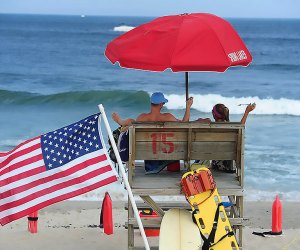 15 Best Things To Do with Kids in Spring Lake, New Jersey
Summer fun at the Jersey shore doesn't always involve boardwalk rides and jam-packed beaches. For a quieter shore experience, head to the quaint seaside town of Spring Lake, where tree-lined streets and graceful Victorian inns welcome families.
You won't find mini-golf or arcades in Spring Lake, or any large hotels, either. But you will find leafy lanes, a picturesque lake, restored boardwalk, charming downtown, and a gorgeous beach.
Read on for our best bets for a family trip to Spring Lake, and for more of our favorite summer destinations, check out the Jersey Shore Family Guide.
Food and alcoholic beverages are banned on Spring Lake's two miles of sandy beach, and its boardwalk is free of commercial establishments. Daily beach tags are $10. Because there are limited public changing facilities and restrooms, Spring Lake is not the most popular destination for day-trippers. If you're planning to get away for the weekend (or longer), we've included some of our favorite hotels and inns below.
1. See local artists' work on display during the annual summer Artwalk, and for 2019, don't miss the amazing sculptures of New Jersey native Seward Johnson, on display throughout town in a special exhibit: "Celebrating the Familiar: A Walk Through Spring Lake."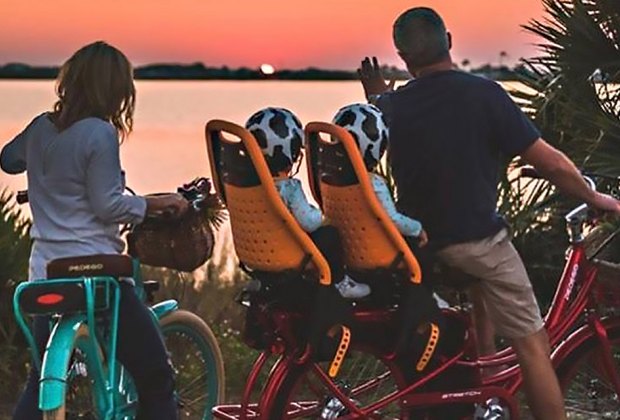 Have two kids that need a ride? Pedegogo has the bike for you! Photo courtesy of Pedegogo Electric Bikes
2. Older kids can take a spin around town with a rented pedal bike or electric bike from Pedegogo Electric Bikes. Trailers are also available for toddlers to enjoy the ride in tow.
3. Spread out a blanket near the North End Pavilion for summer movies and concerts on the beach.
4. Relax in the shade at Divine Park, or bring your racquets for a friendly game of tennis. Fishing is permitted in the park's trout-stocked lake
5. Seasonal events like the Irish Festival in June and Italian Festival in September draw locals and visitors for music, food, and fun.
RELATED: 25 Fun Things To Do with Kids in Long Branch, New Jersey

See a family-friendly show at the Community House Theater. Photo courtesy of the theater
6. Take in a performance at the Community House Theater, where summer productions include at least one family-friendly show. For 2019, check out Matilda.
7. Beat your best time in the Spring Lake Five, an annual five-mile foot race on Memorial Day Weekend with kids' fun runs held the night before.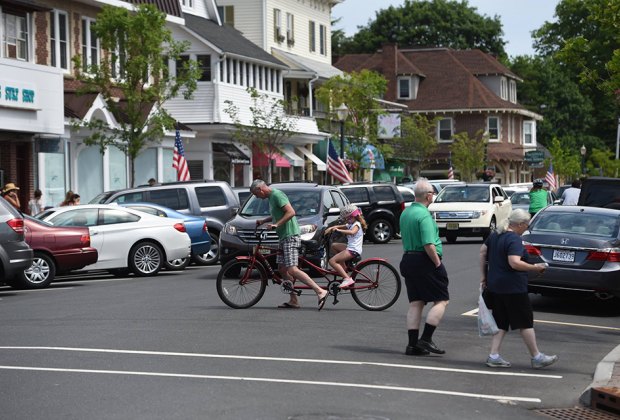 Walk or bike around the cute downtown district. Photo courtesy of the Spring Lake Chamber of Commerce
8. A short stretch of Third Avenue forms the heart of the commercial district, with specialty shops including jewelry and gifts, clothing, and surf gear. You'll also find restaurants, a pharmacy, liquor store, and bike rentals here.
RELATED: 10 Great Beachfront Playgrounds in New Jersey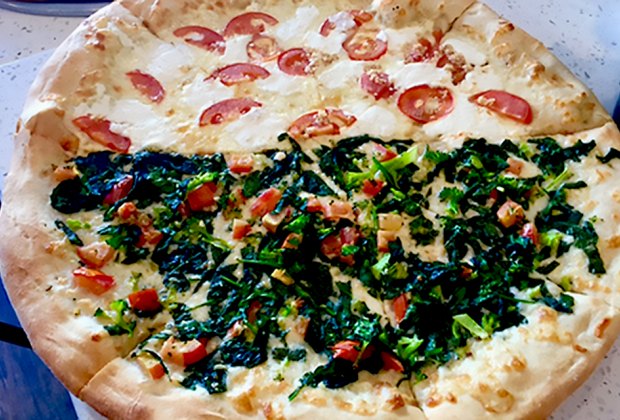 This popular pizzeria will feed a hungry crew after a day at the beach. Photo courtesy of Spring Lake Pizzeria
9. After sampling the garlic knots at Spring Lake Pizzeria, try a pie with your favorite toppings at this neighborhood BYO. The menu includes sandwiches, salads, and pasta, too.
10. Try an early dinner at the Spring Lake Tap House, a modern sports bar serving pub fare, pizza, sandwiches, and brunch on weekends. Little ones will love the sliders.
11. On Third Cafe and Coffee Company draws locals and visitors alike for house-baked pastries, fluffy omelettes, waffles, and smoothies, in addition to freshly roasted coffee. Lunch items include wraps, flatbreads, burgers, and salads, all served on the porch, weather-permitting.
12. Frozen hot chocolate is a must for the kids at Driftwood Coastal Coffee House, but parents will appreciate the specialty beans from Crimson Cup roaster at this local coffee bar. Every drink can be served iced or hot, including a variety of fresh teas and chai latte. Pastries and treats are sourced from local bakeries.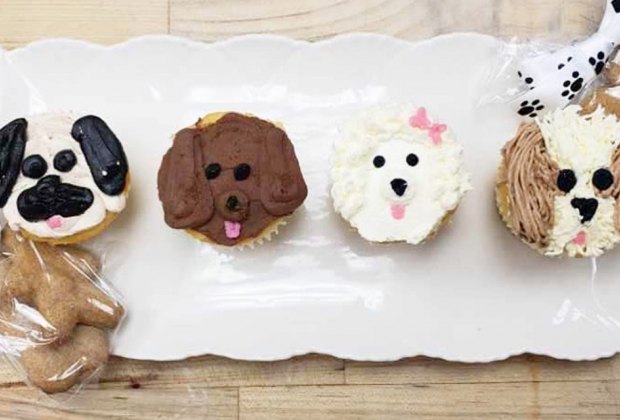 Grab a delicious treat at the Scone Pony. Photo courtesy of the shop
13. The sweet aroma wafting from The Scone Pony makes it hard to resist the baked goods inside. Pies, cookies and custom cakes are available, but the main attractions are scones in rotating flavors like carrot walnut raisin, cinnamon chip, vanilla bean, cranberry-orange, and of course, blueberry.
14. Lines are sometimes out the door at Hoffman's Ice Cream, but the wait time is worth it for a double scoop of creamy, home made ice cream in flavors like chocolate marshmallow, black raspberry and caramel nut cluster.
15. Indulge in a sweet morsel at Third Avenue Chocolate Shop, where the mouth-watering treats have been handmade for 30 years.
RELATED: Ocean City Offers Family-Friendly Fun on the Jersey Shore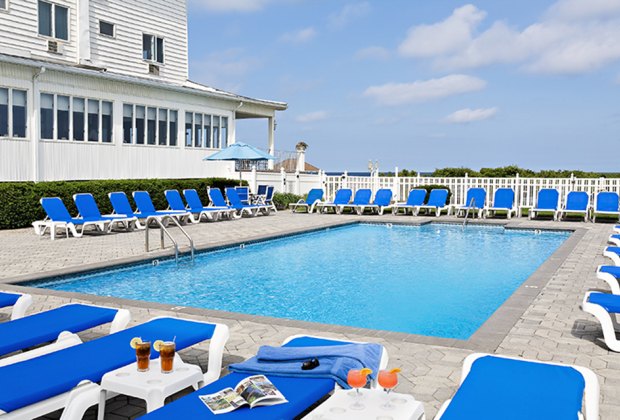 Take a dip in the gorgeous pool at The Breakers by the Ocean, then hit the beach. Photo courtesy of the hotel
Staying for more than a day? For a relaxing beach getaway, consider booking a room at one of Spring Lake's charming inns. With sweeping beach views from its wrap-around porch, The Breakers on the Ocean is a favorite destination for generations of families. An outdoor pool and restaurant just steps from the beach are bonuses. The historic Hewitt Wellington Hotel overlooks the lake and offers onsite dining and an outdoor pool. And the Chateau Inn and Suites, located a few blocks from the beach and downtown, has renovated guest rooms, continental breakfast, and afternoon treats in the courtyard.