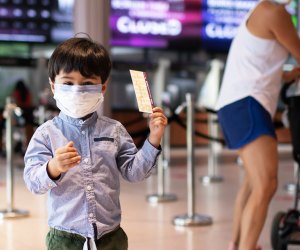 Texas Reopening Phase 2: What's Open in Houston Now
If Coronavirus quarantine has got you down, help is on the way. Governor Abbott's "Open Texas" plan is off and running, granting families and businesses gradual relief after months of Stay-at-Home orders. Getting out of the house has never sounded as appealing, and Houstonians are embracing the ability to frequent local hotspots again, even if it's not under quite the same circumstances as it was pre-quarantine. After two months of lockdown, only seeing each other in car parades and 8pm howls, giving our kids quarantine haircuts and virtual birthday parties, we finally have the beginnings of a plan to get out and enjoy the beaches, hiking trails, and more. If we do it responsibly, we should be able to enjoy some fresh air without putting people's lives at risk.
The plan to reopen Texas has three phases, and we are currently in Phase 2. Read on to find out what that means for schools and businesses, as well as trails, beaches, farms, and more that we can now visit—as long as we adhere to social distancing protocol and cover up with face masks.

The famous Chuy's is open with dining room limited to 25% capacity. Photo by Meagan Newhart
What's open in Houston in Phase 2?
The big change is that restaurants have been granted occupancy for dine-in at 25%, and that will increase to 50% by May 22, 2020. Many restaurants still have their quarantine take-out, curbside pick-up, and delivery options firmly in place, and will continue to do so for the foreseeable future. Tables are limited to 6 people in a party, and many restaurants are requiring reservations to be seated. With dining options limited, this is a great time to continue supporting our local restaurants through order pick-ups while also giving our home chefs the night off.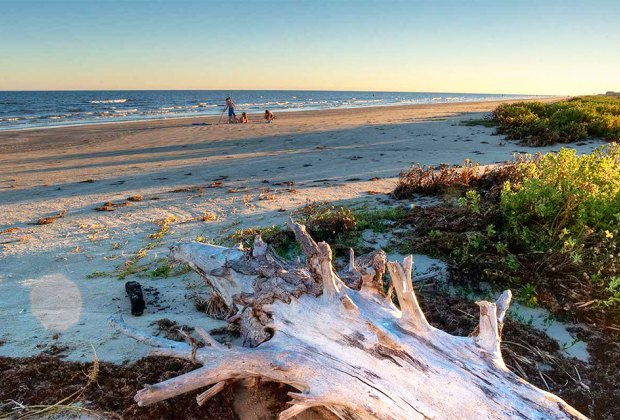 Find refuge at Galveston Island State Park. Just an hour from Houston, but an island apart! Photo courtesy of GISP
Beaches and Bodies of Water
Getting outdoors is still one of the major highlights for Houstonians, however maintaining proper safety continues to be of the utmost importance. Beaches, parks, and bodies of water all officially reopened on May 1, 2020, and both outdoor and indoor swimming pools were given the nod to operate at 25% on May 8, 2020. Splash pads and water parks, however, are still closed until further notice.
This means that beach hotspots like Galveston and Surfside aren't just back up and running, but that people are flocking there to get a taste of sun and sand. Social distancing is still in effect, however, and Galveston Island Beach Patrol and the Galveston Police Department are actively monitoring and enforcing the 6-feet social-distancing mandate.
Houston parks are also open for use, though for the time being community and fitness centers, playground equipment, and sporting courts and fields, and park centers are closed. Park programming is also on hold. However, even with limitations, having parks open for use has been a huge breath of fresh air after 10 weeks of being home-bound.
All Texas State Parks are open for day use and limited camping, though day pass reservations are required and camping is only available to those with pre-existing reservations (no drop-in camping!). While face masks are not strictly required during your visit, they are strongly encouraged, and social distancing is still being enforced. Groups are limited to parties of five people or less unless it's a group of people living in the same household or who are within the same family.
Due to the recent closures, Park Pass Holders are being granted a two month extension on their passes.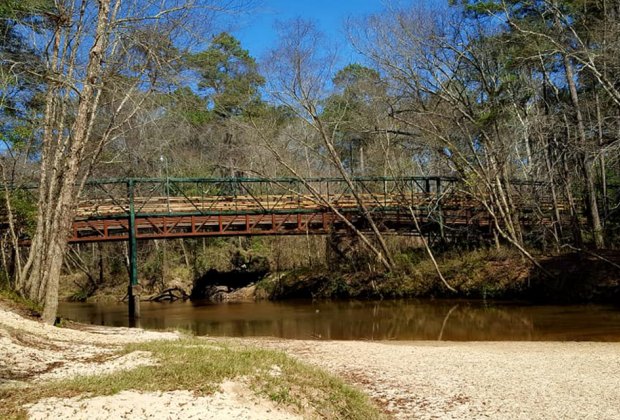 Lake Houston Wilderness Park is open for Day-Use-Only. Photo courtesy of the park
The ever-popular Lake Houston Wilderness Park is open for day-use, giving Houstonians a chance to shed the stress of the city and disappear into nature for the day. Visitors can explore the park's 20 miles of hike and bike trails, kayak on tree-lined creeks, or horseback ride on 13 miles of equestrian trails, though you have to bring your own bikes, watercraft, and horses. Overnight camping is still off-limits, and the Nature Center, Dining Hall, and playgrounds are still closed.
Houston Arboretum & Nature Center
The Arboretum's trails are open for exploring from 7am until dusk on a daily basis, and the Nature Shop is open for business from 10 a.m. until 4 p.m. on weekdays. Face masks are not required on the trails, but they are required inside the shop. The playground is currently still closed until further notice. May programming has been cancelled or postponed.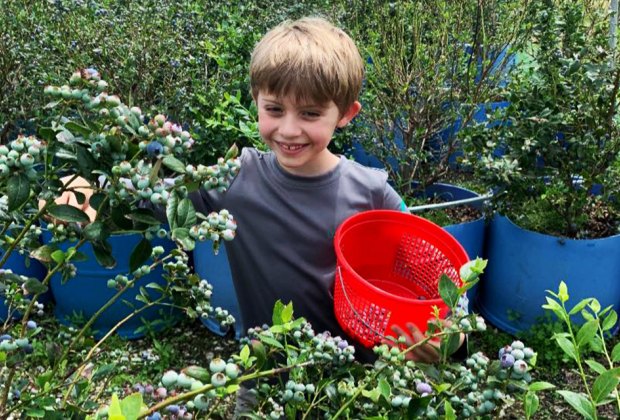 ​Check the website daily for the most up-to-date information regarding the days/hours for blueberry picking and Farm Funland. Photo courtesy of the farm
Blessington Farms has officially announced a limited reopening of Farm Funland. Tickets can be purchased in advance on the website and sanitizing stations are installed throughout the Farm to help keep patrons safe and healthy. Berry picking is also happening in full force on days that Farm Funland is open. Prior to making the trek out to the farm, however, make sure to check the website or Facebook page for the most up-to-date information regarding the hours of operation and, when possible, purchase tickets ahead of time to limit social interaction at the ticket box.
Non-essential retail businesses have joined the ranks of companies back open for business, though many are limited the number of people allowed in store at a time. Facial masks are not required, though they are encouraged, and you will find most patrons donning them as they enter the store. Carts and baskets are being sanitized regularly and curbside pick-up has been implemented at many locations. Dining areas, play areas, and interactive areas remain closed.
Gym enthusiasts, rejoice! Gyms have the go-ahead to reopen in Texas, though under slightly different protocols than before. Gym capacity is capped at 25% for the time being, and locker rooms and shower facilities must remain closed until further notice. Anyone experiencing any health concerns is asked to refrain from returning to the gym until symptoms have subsided. Many gyms are implementing their own additional contingencies, such as class sign-ups to cap participants, more rigorous cleaning schedules, and enhanced safety measures that include face coverings, hand hygiene, and more. Gym patrons are also required to wear full finger hand coverings during exercise to prevent the spreading of germs on shared gym equipment.
Still, even with the increased safety measures and smaller capacities, the opening of gyms is huge and a big step in the return to normalcy. Gym-goers who are aged 65 and older are still at a greater risk of contracting Covid-19, however, and are being asked to remain home for the time being.
While essential manufacturing facilities and offices have been open during Coronavirus, Phase 2 marks the green light for non-essential manfacturers and offices to go ahead and open their doors for business again, albeit at 25% total occupancy. This is great news for non-essential employees who have been home-bound during quarantine.
These new opening are quick on the heels of previous reopenings, which most recently included barber shops, cosmetology and hair salons, nail salons, and tanning salons.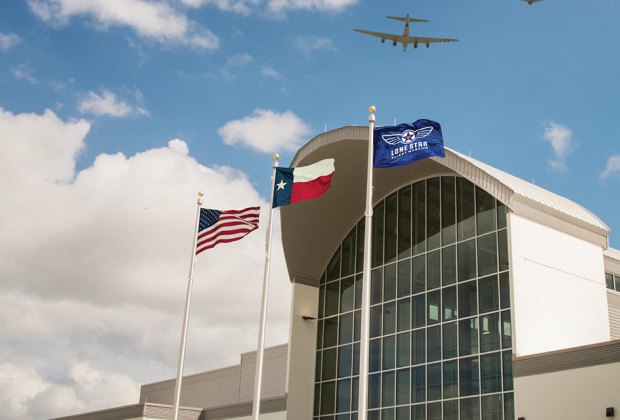 The Lone Star Flight Museum ia set to reopen Saturday, May 23. Photo courtesy of the museum
Museums & Libraries
Museums and libraries are allowed to be open for business again, though at the discretion of the location, which means that many—like the wildly popular Children's Museum of Houston—have not yet decided to open their doors. Occupancy is capped at 25% and all interactive functions, exhibits and play areas are to remain closed. For the time being, all Harris County Public Libraries are still closed, though curbside pick-up is available on Tuesday, May 26, 2020.
Houston Museum of Natural Science
HMNS has reopened its' doors to visitors, and the staff at the museum is closely monitoring visitors to ensure that the 25% occupancy is not exceeded. Visitors aged 10 and older are required to wear face masks during the duration of their visit. Even with these limitations, however, the reopening of the museum is huge. Being able to wander through the different exhibits is a nice change of pace on a normal day, and being able to do so after quarantining makes it even more exciting and interesting.
As of Saturday, May 23, 2020 the MFAH is opening its' doors to the public once more for gallery viewing. The reopening includes the main campus, Rienzi, and Bayou Bend Collections and Gardens. Face masks are required for all visitors aged 2 and older and a temperature check will be done upon entering. Visitor capacity is reduced and social distancing is enforced. However stringent the new rules are, though, the opportunity to tour galleries of art once more far outweighs any restrictions currently in place.
Saturday, May 23, 2020 also marks the opening of Lone Star Flight Museum. While the full Museum is opening, attractions are on a visual-only basis. The Museum is also offering a "pay what you can" entry fee through the end of May and will offer reduced flat rates for visitors until the full museum experience is back in action.
What's Still Closed in Houston?
While the list of businesses and points of interest reopening is getting extensive, there are still some key places that remain closed until further notice. Most notably:
Children's Museum of Houston
Space Center Houston
Local YMCAs
The Houston Zoo
Miller Outdoor Theatre
Discovery Green
Live events are continuing their closures, postponements, and cancellations for the time being.
When will schools reopen in Houston?
That is a great question! And it's one that doesn't yet have a solid answer. Schools are currently exploring different options for the upcoming school year, but nothing has been solidly decided as of yet and there is no immediate timeline for when that decision has to be made. The current 2020/2021 calendar for HISD has August 24, 2020 marked as the first official day of the school year, though what that first day will look like is not yet certain.
Day cares, however, were given the go-ahead to reopen immediately as of May 18, 2020, granting relief to many families who have been juggling the issue of providing childcare for their children while simultaneously balancing full-time jobs.
While many things are still in limbo, the light at the end of the tunnel is slowly getting brighter. Until businesses reach 100% occupancy, however, we will keep trucking along, making the most out of a very odd situation.
Find more ways to keep kids happy and busy in challenging times on our new site for at-home classes, concerts, and other programs: Poppins@Home