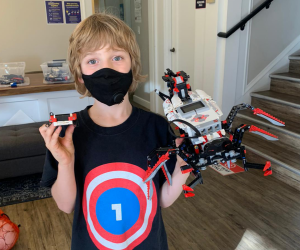 6 Can't-Miss In-Person STEM Summer Camps for Chicago Kids
If architectural model making, video game development, battlebot competitions, 3D printing, and Harry Potter science sound like the makings of your kiddo's perfect summer, you're in luck. Chicago is jam-packed with STEM camps available at local universities, museums, and other nearby centers, offering a wide range of enriching, hands-on programming. And as science, technology, engineering, and math become increasingly important in our tech-centric world, you can give yourself a pat on the back for helping to hook your kid up with skills that will serve them long after their school days.
This article is currently being updated for 2021. Check back soon!
If you're thinking, "Where do we sign up?," take a look at these much-loved Chicago-based STEM camps!