Top Bat and Bar Mitzvah Venues in Chicago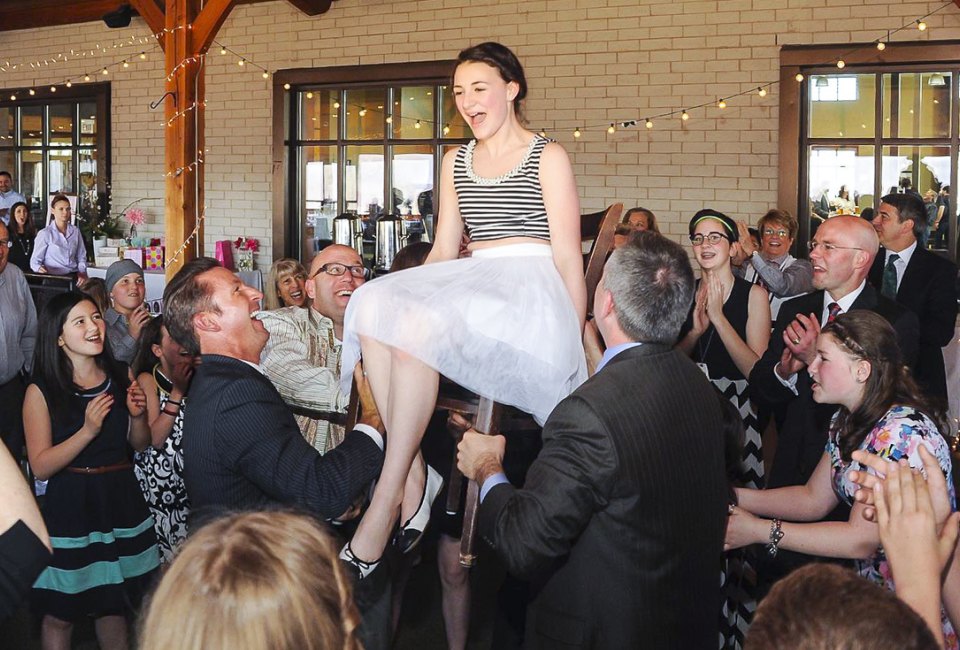 9/25/22
- By
Lauren LaRoche
A bar or bat mitzvah is a special time and a special ceremony for Jewish teens ages 12 or 13, and there are lots of great venues and event spaces for bat and bar mitzvahs in Chicago. From hotels to city lofts and gaming spaces, these bar mitzvah venues in Chicago are sure to pack the fun for friends and family. For more great party resources, check out our Kids' Party Places in Chicago Guide and our Guide to Special Occasions.
Sign up for our free newsletters to receive stories like this directly in your inbox.
Restaurant and Event Spaces for a Bat Mitzvah or Bar Mitzvah in Chicago
Galleria Marchetti has multiple event space options. There is a pavilion space as well as an outdoor space and more intimate indoor options for smaller groups. The pavilion has floor-to-ceiling windows and access to the outside in warmer months. With a location just off the highway, this space is easy to access for guests and anyone staying downtown making a weekend getaway out of the celebration.
The Bridgeport Art Center is a super cool loft space with plenty of room for even the largest gathering. You'll find exposed brick walls, high ceilings, an outdoor rooftop, floor-to-ceiling windows, and more. This loft space also has breathtaking views of the skyline that will make for great photo opportunities for the guest of honor.
Biagio boasts great food, a convenient location on the city's northwest side, and multiple event spaces. This is great for large or small parties. With great food, access to parking, and different rooms to fit any style, budget, or party size, this is a versatile option that has a little something for everyone.
The Ravenswood Event Center is located on the city's north side. This beautiful loft features multiple event spaces for parties large or small. Big parties can also rent the entire space for extra room and privacy. Exposed brick, beautiful windows, and cool vintage cars make this an ultra-fun space for any car enthusiast.
Entertainment Spaces for a Bat Mitzvah or Bar Mitzvah in Chicago
If you have a game lover, Ignite Gaming Lounge is a fun alternative to the traditional event venue. With gaming chairs galore, couches, and dining areas, there are plenty of spaces for kids and adults to spread out, play some games, and dine. Teens, tweens, and even grandparents will have some fun trying out all the games they have to offer.

Photo courtesy of Pinstripes
Pinstripes features several locations in the city and suburbs. There are multiple lanes of bowling, arcade games, billiards, and more for your party guests to enjoy. Pinstripes is also great for parties of all sizes. You can rent large rooms and billiard spaces or multiple to accommodate larger groups.
For action fans, WhirleyBall brings the fun. In Vernon Hills, WhirleyBall offers an awesome game experience for the guest of honor and their friends. You'll find multiple court spaces available to rent depending on the size of your party.
Hotel Spaces for a Bat Mitzvah or Bar Mitzvah in Chicago
The Allegro is located in the heart of the city. This boutique hotel offers multiple event spaces for both large and small parties. This adorable hotel is full of color and personality befitting a fun teen and their friends. The location is great for city guests and those looking to book an overnight stay in the city while exploring Chicago.
The Four Seasons is one of Chicago's most classic and iconic spaces. If your family grew up coming here for some of their signature events around the holidays or for staycations, this is a truly special place to celebrate this special day. There are multiple event spaces available for parties big and small. Guests can book a stay and explore the city right outside the front door.
The Hyatt Lodge in Oakbrook offers a central location for guests. You'll find multiple event spaces here for parties and budgets of all different sizes. Guests can stay overnight and there's plenty to do in Oakbrook including shopping and dining to make a weekend out of it.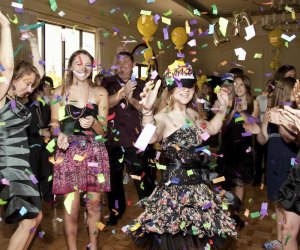 Photo courtesy of the Hilton Northbrook
The grand ballroom at the Hilton Northbrook is just as its name describes. This massive room is not only large enough to host all your family and friends, but it also comes with an adjacent garden terrace for extra outdoor space and fresh air during warmer months. Booking at a hotel also allows out-of-town guests a place to stay as they party long into the night.
Located right in downtown Evanston, the Hilton Orrington is located close enough to the city without all the city traffic and parking worries. The ballroom at the Hilton Orrington is a beautiful space for the guest of honor to enjoy with all their friends and family. Guests can also book hotel rooms to make a weekend of the affair with close proximity to all downtown and Evanston have to offer.
Click Here to Sign Up!
i