How to Find the Right Chicago Daycare or Preschool for Your Kid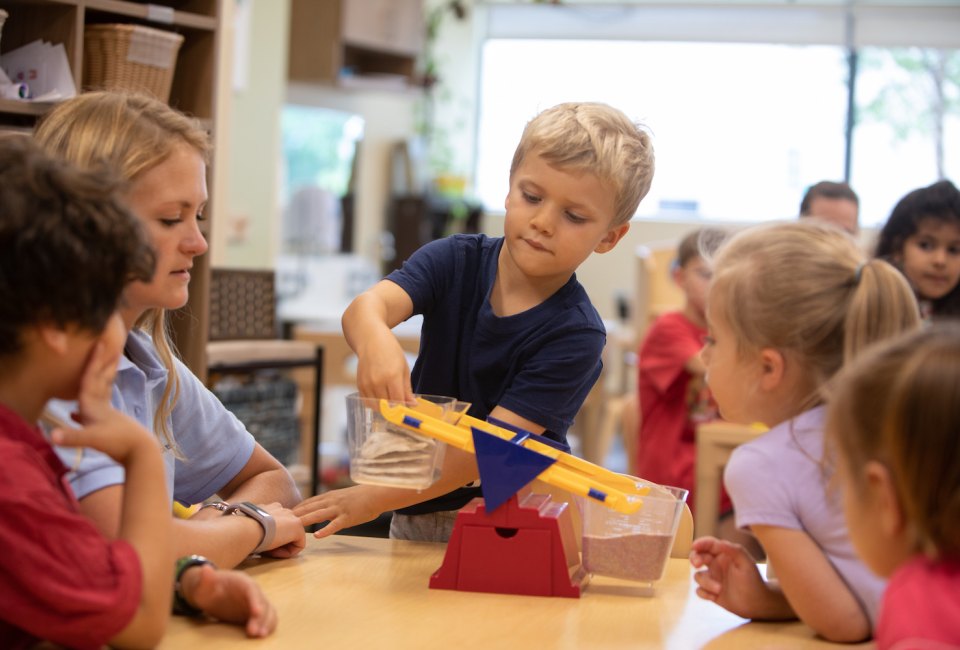 8/6/22
- By
Jessica Laird
If looking for a daycare or preschool in the Chicago area is feeling like a black hole of Google searches and Excel spreadsheets, we've got you (quite frankly, because we've been there…).
To help put an end to the all-too-familiar chaos of the childcare hunt, we connected with the experts at Bright Horizons–who operate more than 1,000 nurturing, enriching, and convenient early education centers across the globe–to compile a list of the most important things to consider when evaluating a Chicago daycare or preschool. So, before you book that preschool tour or drop a deposit, find out what factors should be top of mind in your preschool search.

What to Look for in a Chicago Preschool or Daycare
A location that works with your family's busy schedule
Whether you're in Chicago or Evanston, Deerfield or Skokie, a convenient childcare location is a must for busy moms and dads. Consider work commutes, daily routines, who will be taking care of drop off and pick up, and whether it makes most sense to opt for a center near your home, one of your offices, or even your usual train station. Bonus points for centers with multiple locations to choose from–which can also ease the process if you need to change locations later on, or if there's a waitlist at your preferred spot.
An age range that works with your long-term plans
Whether you're searching for care for a brand new baby or your little one is nearing kindergarten, it's important to consider the age range a program can accommodate, as well as your own long-term needs. If you're looking to minimize transitions between programs and schools, you may want to find a childcare center that can carry your child from newborn to PreK. If you have more than one child, think about whether a program will serve both kids and for how long.
Coverage that truly fits your needs
Early pickup times and frequent holiday closures can be really tough on working parents, while full-time 5-days-a-week care may be more than what some moms and dads are looking for. Seek out a program that fits your specific needs, whether that means part-time preschool options, full day daycare or extended hours, or year-round care with minimal closures. A center that handles snacks or lunch can also be a real time-saver for busy families.
Health and safety measures that give you peace of mind
Of course, health and safety is a top priority for many families when it comes to choosing childcare. When searching for a daycare or preschool, look for programs with clear and transparent health and safety policies that are in line with current CDC recommendations, as well as state and local requirements. You may want to ask about sanitizing protocols, hand washing, vaccination policies, masks, and whether or not all staff members are CPR certified. It's also helpful to understand the teacher to student ratio, and what security measures are in place–like secured entrances and exits, and authorized pick-up lists.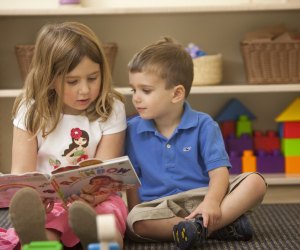 Availability when you need it
Unfortunately, waitlists are often part of the drill when it comes to searching for childcare in the Chicago area. If you have your heart set on a preschool with a waitlist, get as many details as you can regarding your placement on the list and how long it might take to actually secure a spot. Again, this is where a program with multiple locations can also serve you well. Many daycares and preschools will allow you to enroll at a location with availability, while you wait for a spot at your preferred location. Once that spot opens up, it's yours for the taking!
An educational approach that really resonates
From Montessori to Reggio and everything in between, many preschools and daycares align themselves with a particular teaching approach or use a hybrid educational approach.
There's certainly no one-size-fits-all option, so, when considering a program, ask about its values, mission, and teaching style to see if it feels like a match for you and your child. Whether you want more structure or less structure, more play or more academics, there are options out there for just about every preference.
Tuition that works with your budget
As we all know, childcare can be a huge expense, so ensuring that tuition meets your needs and your budget is a must. Cost typically varies based on your child's age, the location of the daycare or preschool, and the amount of coverage you choose. If you're interested in a program that's outside of your budget, ask if there's financial aid or any other support you might be eligible for, like tuition assistance for the families of veterans.
Backup childcare options
Ok, this one's more of a bonus–but it's a big one!
Whether it's a holiday, an administrative day, or something unexpected, school closures can really put busy parents in a tough spot. Having a roster of reliable family members or babysitters in the Chicago area is pretty much a must, but some daycares and preschools can also help set you up with the backup coverage you need. Find out if the program you're considering has relationships with local sitters or agencies. If not, you may be able to see if classroom teachers are ever available for childcare needs outside of the school setting.
If you're looking for reliable, high-quality childcare, check out Bright Horizons Chicago, with 13 locations throughout the metro area and suburban towns. The popular program serves children ages 6 weeks to 6 years and strives to offer the solutions working parents need and the classroom experiences our little learners deserve.
Visit the Bright Horizons Chicago website to search locations by zip, and get details on tuition and availability. You can also schedule a tour today.