Best Places for Kids Haircuts in Chicago For Baby or Toddler's First Cut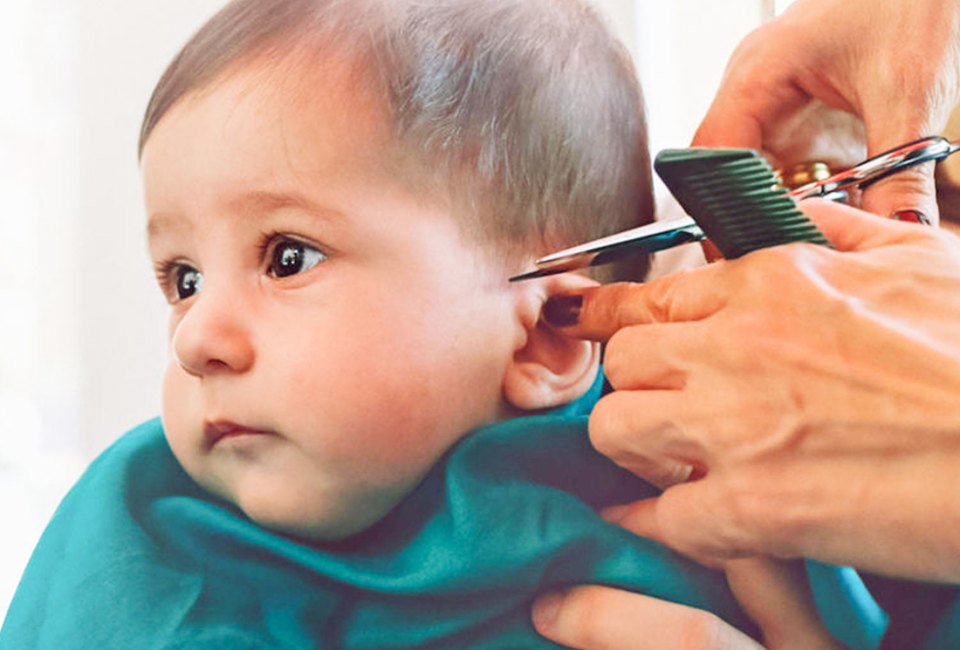 4/16/23
- By
Maureen Wilkey
The first baby haircut or kid haircut can be a little scary! Each baby or toddler reacts differently to seeing those scissors for the first time. Baby haircuts can be fun or traumatic, so we decided to put together a list of kid haircut places in Chicago where parents can go to get their child's first haircut and make it relaxed. Because you know you're going to need dozens more haircuts before they get big enough to go to a regular salon or one of these kid-friendly spas.
Here are some great places for kids haircuts in Chicago and the suburbs.
Best Places for Kids Haircuts in Chicago
Salons specializing in baby and toddler haircuts often offer fun distractions.
Lincoln Park, Wilmette, Oak Brook, Arlington Heights, Deerfield, Naperville, and Barrington
With seven locations throughout the Chicago area, this mom-owned chain of kids' salons offers affordable prices on your kid's new 'do. First haircuts include a lock of hair and a certificate. Kids with special needs can find a friendly stylist here, too. Parents can take braiding classes or get help with common childhood hair maladies like cradle cap or head lice.
Edgebrook
This salon just for kids on the northwest side has fun murals, car chairs, and special packages including a certificate and keepsake for a child's first haircut. Costume jewelry and toys will help make kids' experience here fun. Girls can get a complimentary bang trim after each haircut (for returning customers).
Near North Side
Operating mostly through social media, Bear With Me salon has rave reviews on Yelp. Stylist Jose Camacho has more than 30 years of experience cutting hair for the whole family, including kids with sensory issues and special needs. Kids can hold a soft toy and sit in a little car while getting their hair cut. Grown-ups can get styled there, too!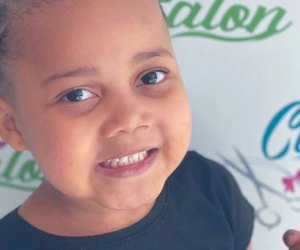 Classy Kids Salon offers a range of kid hairstyles.
Hyde Park and Calumet City
This Black-owned and operated business helps kids ages 3-17 tame all kinds of hair. Specializing in French braids, box braids, knotless braids, and press and style, stylists at either location update their social media pages weekly with their latest fashions.
North Center
An upscale beauty parlor just for kids in North Center, Rock Candy offer first haircut specials that include a picture, lock of hair, and certificate. Kids can get a standard haircut, a teen cut, a rock star haircut, a ballet bun, or an updo, along with a range of nail services at many different price points.
Auburn Gresham
Each kid feels like a star at this South Side kids' salon. Promising styles that last through play time and beyond, the stylists at Hollywood Kids Salon will match each kids' unique sense of style. Kids can watch a movie while having braids done to make the process less tedious. Add ribbons or braids to make it your own.
Oak Park
Kids can get everything from a first haircut to a signature teen haircut at this kids and teens salon in the heart of Oak Park. First haircuts include a keepsake, cut and style, while kids can graduate to styles including blowouts, updos, feathers, extensions, and chalk color strands throughout their childhood and adolescence.
Toddlers will love sitting in a train for their haircut.
Riverside
Get in a plane, train or automobile chair to get your hair cut at this whole family salon in Riverside. First haircuts include a certificate with a before and after picture and a lock of hair. Kids can add braids, hair chalk, glitter, or gel color for no additional charge at the end of each haircut.
Wood Dale
Cute character chairs and fun colors greet kids as they walk into this kitschy salon in Wood Dale. Established in 2021, My Kid's Place was founded by former stylists from a salon in Yorktown Mall. My Kid's Place has a first haircut package and specializes in helping kids with special needs. Make sure you take a selfie with your new 'do by the selfie wall before you leave!
Lombard
Get your hair cut under the sea on the lower level of Yorktown Mall. Fun vehicle shaped chairs and movies help kids get over their first haircut anxiety. There's also grown-up chairs in case you need to sit on a parent's lap and specialty shampoos just for kids.
Glenview and Geneva
Get a special first haircut or enjoy hanging out while getting a haircut at this chain of kids' salons in the northwest suburbs. With fun styling chairs, a Nintendo Switch, and a train table, the fun doesn't stop with just the haircut. Each kid gets to pick an item from the treasure chest at the end of their haircut.
Naperville
From first haircuts to updos and braids, this family hair salon in Naperville offers a little bit of everything. Vehicle chairs and a little indoor playground make this a fun place for a buzz cut or a bang trim.
Frankfort
Kids with haircut anxiety can work with the stylists at this south suburban salon to make their haircut experience great. Using special methods and distractions like bubbles, movies, and books, kids will enjoy a relaxing trim whether it's their first or 100th haircut. Kids can also find fun styles like "Beeluxe" braids and funky colors as they get older.