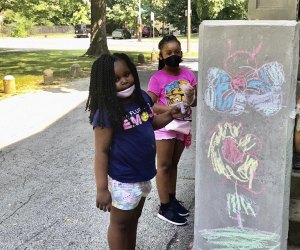 Free and Affordable Summer Camps for Chicago Kids
School's almost out, which means it's time for parents to figure out how to keep kids busy, happy, and entertained for the whole summer! Summer camp is a great way to help kids burn off energy, spend time outdoors, and make lifelong friendships ... but you gotta do it without breaking the bank. No need to panic: We've rounded up free and affordable summer camp options throughout Chicagoland.
Parents and caregivers should sign up for summer camp as early as possible to take advantage of early-bird discounts offered by most organizations. Also, many summer camps award scholarships or help with financial assistance. If there is a camp your child is interested in, it's worth checking to see if they offer scholarships and/or financial assistance.
Still not sure what camp is the best fit for your kids? Learn more about local and virtual summer camps with our upcoming Online Camp Fair. Visit virtual booths and watch live camp demos.
Editor's Note: Summer camp information for the 2021 season is changing daily. Please click the links to the individual camps for the most up-to-date information.
Free Summer Camps and Activities
Affordable Summer Camps