Best Kid-Friendly Escape Rooms in Chicago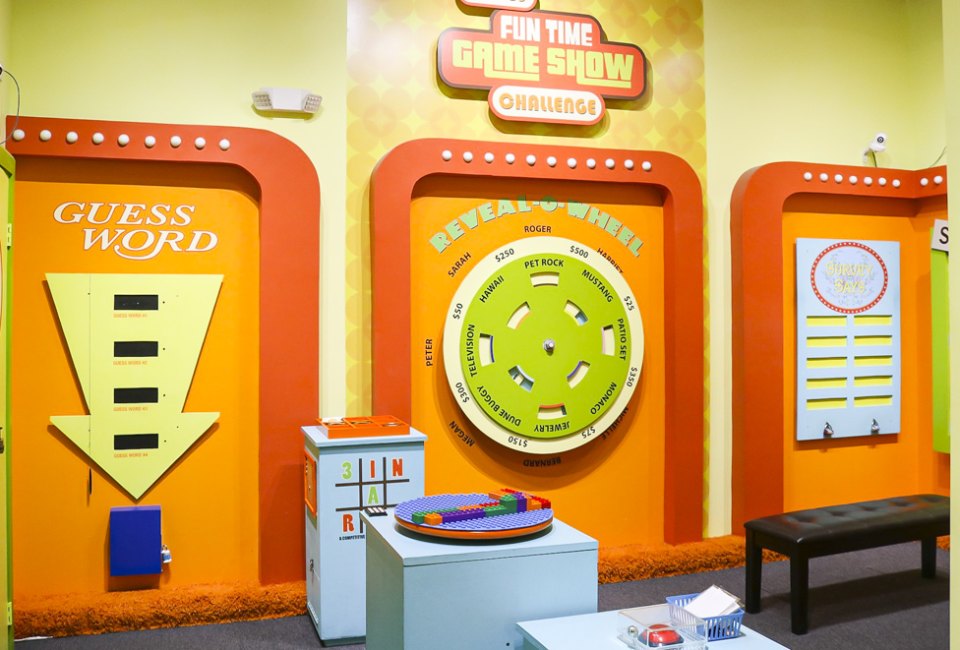 8/19/22
- By
Lauren LaRoche
If you're looking for the ultimate escape room in Chicago, you've come to the right place. An escape room is an awesome and interactive experience for the entire family. Your entire group will need to work together to try and find an escape from the room you're in. The coolest part about doing this challenge together is the different themes each escape room comes with. There is sure to be a room and theme to fit tweens, teens, and even the littlest member of your group. Check out our escape rooms in Chicago round-up below.
Escape rooms are fun all year round! For other indoor activities in Chicago, check out our Guide to Indoor Play.
Escape Rooms Near Chicago – City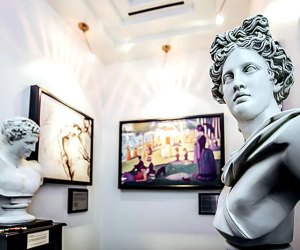 "The Heist" Game - photo courtesy of the Art of the Escape Room
The great thing about this Chicago escape room is that you get the room reserved for your group only. So, there won't be any additional groups or parties. You'll have 60-minutes to escape, get out, and win. Choose from a couple of different theme rooms and enjoy exploring more restaurants and fun things to do in River North with your group after.
Escape Artistry has themed rooms set in the past and the future. Take a blast to the past or escape from a futuristic room set in a far-off land. Any child under 18 must have a waiver signed by a parent before coming. There are two Chicago locations known as The Rail Car and the Time Gallery.
At Fox In A Box Escape Room in the South Loop, there is only one room designed for adults only. The rest can be enjoyed by children of all ages with their parents. It's recommended, but not required, that little ones be over 7 years old. Enjoy finding clues with the entire family in rooms designed for 3-6 people.
Try your hand at escaping these rooms in Streeterville in 60 or 120 minutes. There are also scavenger hunt rooms that are great for smaller children and big family groups. You'll also have a game host who will join your group and help you with the scavenger hunt.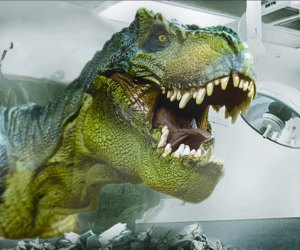 Lab of the Lost photo courtesy of The Quandry Escape Rooms
The Quandry Escape Rooms offer private experiences for you and your family or friends. While these are geared for kids over the age of 10, any child is allowed with parent supervision. Teens over 16 can come with or without an adult in their party. Be sure to check out all Lakeview has to offer once you've made your escape.
Suburban Chicago Escape Rooms
The escape rooms at CluedIn are designed for adults, but children of all ages can accompany adults and play. For teens and tweens, if you're over 13, you can also play yourself with friends without an adult in the room. Reservations for your group are required and you can choose from a few different theme rooms.
The escape rooms in Elmhurst are perfect for kiddos who are eight and up. There are several different themes to choose from, ranging from Sherlock Holmes to a summer beach party. Walk-ins are welcome and you can also reserve a spot for your group ahead of time.

Photo courtesy of Escape Factor
With private rooms just for your family, the Escape Factor is geared toward big family outings. Bring grandparents or another family with kids for a fun group outing that smaller children, as well as older guests, can take part in. Kids as young as six are welcome to play.
Hidden Key Escapes in Naperville has multiple rooms with different themes for everyone to enjoy. An adult must accompany children under the age of 15. Rooms are best enjoyed with children over the age of eight to make sure they can be involved in solving the puzzles.

Photo courtesy of the Odyssey Escape Game
All ages are welcome at the Odyssey Escape Game in Schaumburg. An adult must supervise children under the age of 12. Solve puzzles and search for hidden clues and keys to find your way out.
To unlock your room at these Clue-themed escape rooms in Oak Lawn, you must solve riddles and puzzles. Younger children are welcome and kids over the age of 15 can play without an adult present.
In Buffalo Grove, you'll find escape rooms and virtual reality rooms. Explore the world of VR while trying to escape from their very tricky spaces. All ages are welcome and children under the age of 16 need adult supervision
Click Here to Sign Up!
i