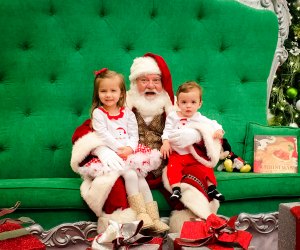 Where to See and Take Photos with Santa in Houston
My family's holiday traditions wouldn't be complete without the annual trip to snap photos with Santa. Some years we have dealt with full-on meltdowns, faces twisted in horror and arms flailing out to my husband and me, and other years the event has been a breeze, smiles plastered on to faces and eagerly waiting to whisper what they want to receive for Christmas. Either way, the tradition of taking photos with Santa is a holiday staple, and we've rounded up a variety of places you can find the big man.
We also have even more fun events that are sure to make your holiday season a magical one:
Without further ado, here is where you will find Santa Claus this year in Houston.