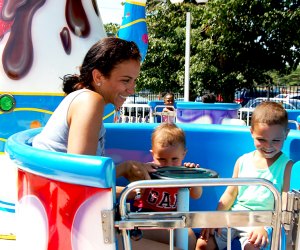 25 Exciting Things to Do with LI Preschoolers
Long Island is an awesome place to raise a family. From Nassau County to the East End and everywhere in between, there is no shortage of ways to entertain kids, including high-energy toddlers, so we've rounded up a list of 25 exciting things to do with Long Island preschoolers
Check out these fun activities around the Island that will keep little ones happily busy, including exploring the great outdoors, discovering something new in a museum, visiting a different playground or park, getting creative, and much, much more. We hope this list inspires you and your preschooler to take advantage of all Long Island has to offer families.
For more inspiration, check out our guide to entertaining your Long Island preschooler and our Events Calendar.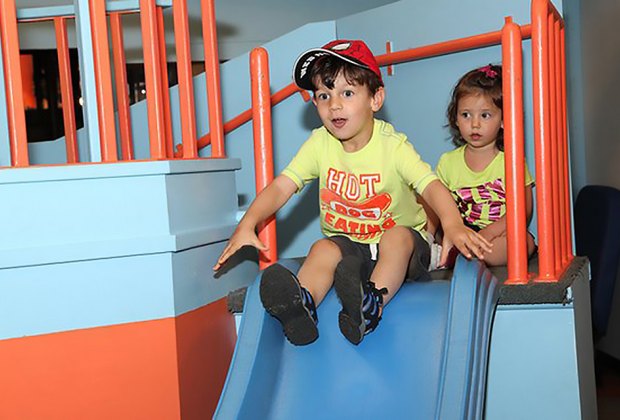 TotSpot at LICM celebrates the work people do in our communities. Photo ourtesy of LICM
1. Make learning fun with a visit to the Long Island Children's Museum, with its many ongoing exhibits, including TotSpot, which is exclusively for the under 5 set, or the Children's Museum of the East End, where playing mini-golf can be exciting and educational.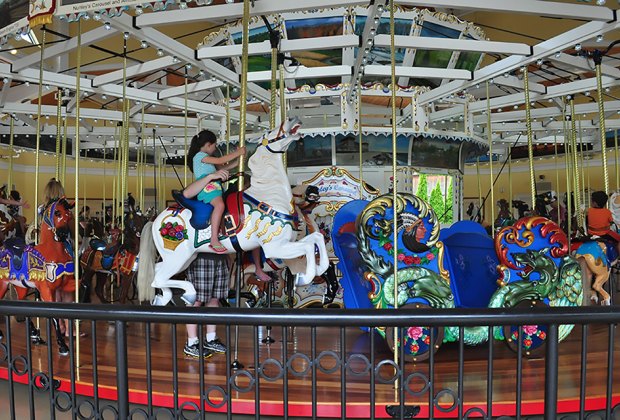 Treat your little one to a ride on Nunley's Carousel, a Long Island favorite. Photo courtesy of Wikimedia Commons
2. Go round and round on Nunley's Carousel. The century-old historic ride is located along Nassau County's Museum Row. In the summer, visit Greenport and its famous carousel.
3. Take a drive out east and let your kids explore the local farms and farmstands. Depending on the season, take home some fresh strawberries, apples, or pumpkins.
4. When the temperatures rise, cool everyone off at a spray park.
RELATED: 100 things to do with LI kids before they grow up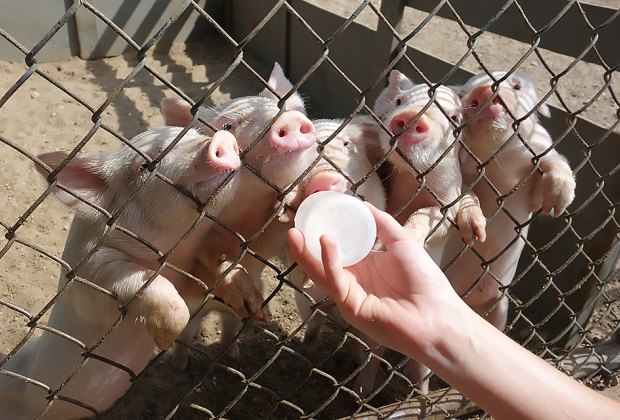 Feed the "residents" of Manorville's Animal Farm Petting Zoo. Photo courtesy of Animal Farm Petting Zoo
5. If your preschooler loves animals, visit the Animal Farm Petting Zoo in Manorville or one of the many other animal farms and petting zoos on Long Island.
6. Take your preschooler to a story or craft session. Check out events hosted by Book Revue, Dolphin Bookshop, Bookhampton, Barnes and Noble, and Pottery Barn Kids.
7. From penguins to sharks, there's so much to see and discover at the Long Island Aquarium in Riverhead.
8. Go for a spin in a teacup or hop on the mini roller coaster at Adventureland. For even more thrills, visit these other amusement parks scattered throughout Long Island.
9. If your preschooler is obsessed with trains, a visit to the Railroad Museum of Long Island is just the ticket. Located in Greenport and Riverhead, visitors can ride a train between the two sites.
10. Go bowling. There are plenty of kid-friendly alleys with lighter balls for little hands, and even shorter lanes, in Nassau and Suffolk counties, and a few on the East End, as well.
11. For some old-fashioned fun, take in a puppet show at the Long Island Puppet Theater in Hicksville or Goat on a Boat in Sag Harbor.
12. Head to one of these Long Island cafes with play spaces, where kids can have fun and parents can relax.
13. When it's too nice to be indoors, bring your little ones to one of Long Island's fabulous playgrounds.

Feed the animals at White Post Farms. Photo courtesy fo the farm
14. Visit White Post Farms, where kid-friendly activities include pony rides, feeding the animals, mining for "gold," and more.
15. Nurture your child's creative side with art classes and workshops for aspiring artists.
RELATED: Birthday party venues for LI preschoolers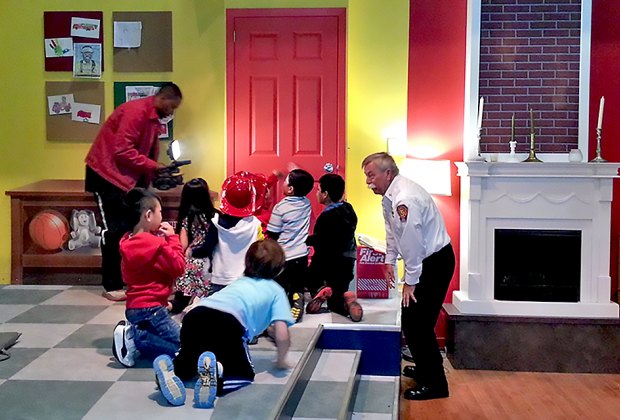 Learn fire safety and the history of LI's first responders at the Nassau County Firefighters Museum. Photo courtesy of the museum
16. Head to Museum Row in Garden City to experience these two must-see museums: the Nassau County Firefighters Museum and the Cradle of Aviation Museum.
17. There's no better place to spend the day than at one of Long Island's many gorgeous, sandy beaches.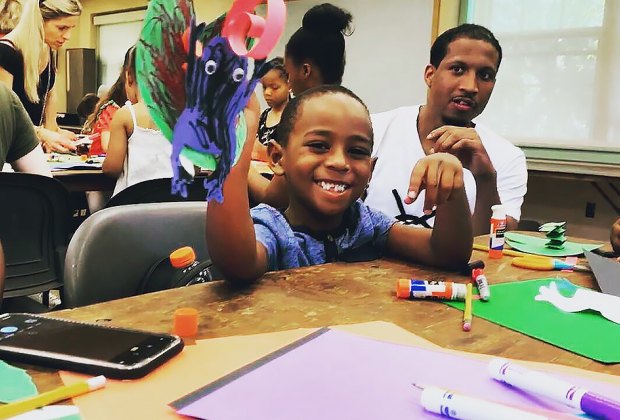 Have a picnic and celebrate nature at Nature Sundays at Planting Fields Arboretum. Photo courtesy of the arboretum
18. Celebrate spring with a picnic at Planting Fields Arboretum.
19. For some rainy-day fun, why not let your kids work off their energy at an indoor play area?
20. The whole family can "root, root, root for the home team" at a Long Island Ducks baseball game. Meanwhile, Hamptons Collegiate Baseball is a no-cost way to glimpse the talent of potential big-leaguers.
21. The Vanderbilt Museum and Planetarium has a host of activities geared to preschoolers, including numerous educational workshops throughout the year.
22. Bring your own pole or rent one. Either way, go fishing for trout at the Cold Spring Harbor Fish Hatchery & Aquarium.
23. If your child's special day is coming up, it's never too early to start planning the perfect birthday party.
RELATED: Great activities on LI for teens
24. Take your family to one of Long Island's great children's theaters, including the John W. Engeman in Nothport for live performances of School House of Rock, Frosty,l and Frozen.
25. Preschoolers are not too young to learn a second language. Choose from one of the many classes offered on Long Island. See our classes and enrichment guide for more inspiration.
A version of this article was published in 2015. It was updated in February 2018.