Toddler Birthday Party Venues in the Philly Area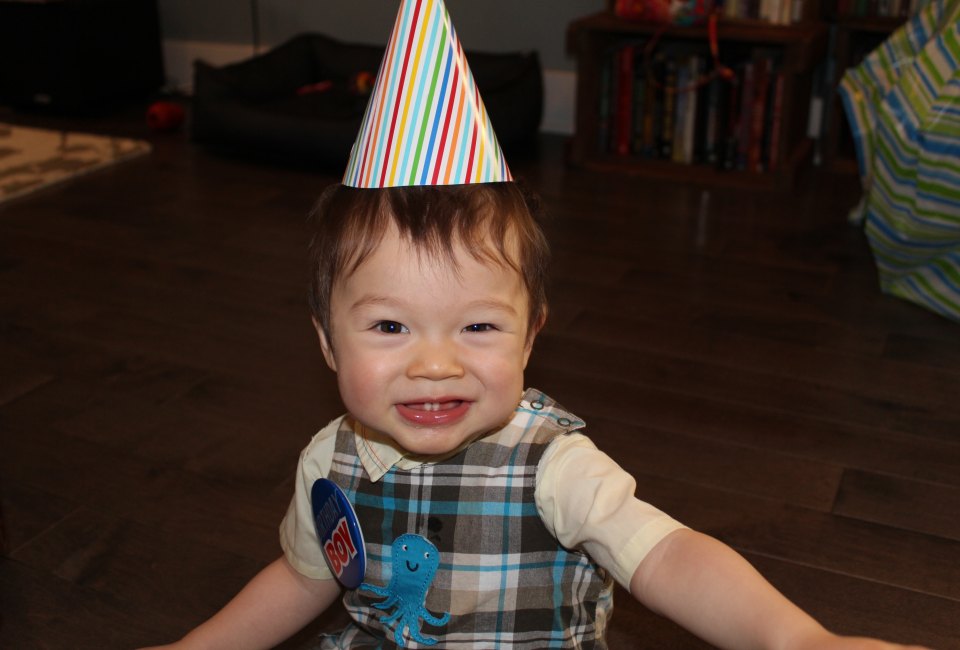 10/20/19
- By
Lindsay Li
Your little baby is turning into a big kid! Whether it's his first birthday or her fourth, you know you want to do something extra special to commemorate this milestone in both of your lives. Planning birthday parties can be tough. You have to consider who to invite, what should the "theme" be, how do you make a cake shaped like their favorite character, and more importantly...do you have enough time to pull it off?
With all the other things you're balancing as a momma, it's nice to know that birthday parties can be a cakewalk if you leave it to the pros. Here is our list of the best places to celebrate your little one's special day!
Academy of Natural Sciences—Ben Franklin Parkway
Nature lovers will definitely enjoy one of the themed parties at the Academy of Natural Sciences, where kids will not only get a private party tour of the museum, they can also get encounters with live animals and fossils. Your dino-lover will especially love this special party.
Giggleberry Fair—Peddler's Village
First and foremost, a place named Giggleberry Fair was obviously dreamed up by someone who knew how to get kids laughing, so a party here is sure to delight. With a special Toddler Package, kids get unlimited carousel rides and entrance to the Giggles Discoveries zone, which is like a children's museum with amazing activities. For the party package rate, kids also get a table reserved for 90 minutes, as well as pizza or hot dogs.
Kids at Play—East Falls
If you're looking for a fun-filled two-hour birthday party for around 15 toddlers, Kids at Play is a great option. Work with their party planner to decide the package and programming that is right for your family.
NEST—Center City and Chestnut Hill
No matter what the little kiddo is into, this indoor play space has it covered. Party themes vary from a Sports Party (best for ages 4-8), Pajama Party (ages 3 and up), a Superhero Training Party, to a party specifically for the BIG ONE! Expect age-appropriate activities, custom party email invitations, two hours of space rental, a consultation, and planning session to relieve your stress, and a free day pass for all attendees to come back and enjoy Nest on their own time. Packages range and you can add a ton of extras, but this will definitely increase the price. These could include musicians, a DJ, character visits, professional photography, face painting, and more.
Oasis Family Fun Center—Glen Mills
With soft mazes and a ball city arena, little tots can feel like big kids, and parents can relax. Oasis provides the paper plates, cakes, and even the invites. Parties are for two hours of reserved space, but guests can stay and play all day.
Play Arts—Fishtown
Whether you're looking for an awesome, toddler-friendly play space or a guided art instruction, Play Arts in Fishtown is a great choice. You can keep it low budget by just opting for open play for the kids, or upgrade with packages that include food, decorations, and themes (including the ever-popular Unicorn or Dino-themes!)
Please Touch Museum—Fairmount Park
This kid-centric museum, which is basically toddler heaven, pulls out all the stops for birthdays! Not only will the birthday child and all guests enjoy free admission, but the decorations are taken care of, the birthday child gets a special prize, and all the kids enjoy games and activities as part of the party. The fee also includes a one-hour exclusive party room. Party times are available on Saturdays and Sundays only. Pricing depends on the size of your party, and there is also an option for extras from its catering services. Bonus: Members of PTM receive 15% off of party prices.
Philadelphia InMovement—Queen Village
This bright, indoor gym offers two great birthday options: a gymnastics lesson with an obstacle course or a moon bounce. For kids 5 and under, the moon bounce is probably the best bet. Party packages include staff to set up and clean the party room, and parents bring the paper products they want to use. The moon bounce is 12x12 feet, and staff will be on hand to perform tricks and delight the kids. Prices range and extras are available including photographers and musicians.
Philly Art Center —Fairmount and Queen Village
With three area locations, the Philly Art Center is a creative hub, often hosting classes for kids and adults that provide enriching experiences and foster the creative mind. This place knows kids, and it offers amazing birthday party options, with themes by age segment. Kids turning 2 will dabble in paint and sculpture, while kids 3-5 may make a treasure box, take on an architectural challenge, or work on creating a story and book! A party at the Philly Art Center is great if you want a special keepsake, as each kid will take home a handmade masterpiece. The whole package includes art projects and materials, take-home bags, balloons, and two hosts to help the kids with their work.
Smith Memorial Playhouse and Playground—Fairmount Park
This amazing mansion for kids is also an awesome spot for a birthday party. Weekends all year long families can choose from three rental spaces for a party lasting up to 2 hours. Birthday kiddos get a special Smith shirt and birthday crown, and a dedicated staff member is there to make sure everything runs smoothly. The party room is ideal for children 5 and under, and can host up to 15 kids.
Enter to Win!