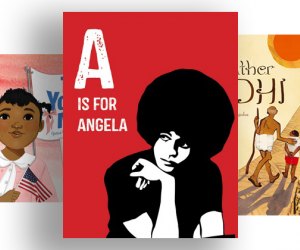 Rad Women and Civil Rights Heroes: Children's Books for Right Now
By Gwen Glazer, recommendations librarian in the Readers Services unit of the New York Public Library.
Fred Rogers' famous advice to "always look for the helpers" has never seemed more important. In the wake of recent events in Charlottesville and beyond, parents may be looking for ways to engage their children with the social justice efforts—and also to talk about positive examples of activism and leadership.
We put together a list of 13 books for a wide range of children, from picture books for toddlers to nonfiction series for middle schoolers. These books address some of the most familiar human- and civil-rights leaders, like Malala and Gandhi, as well as some lesser-known activists who deserve more attention. All of them inspired others to create change in the world around them.
Toddlers and Preschoolers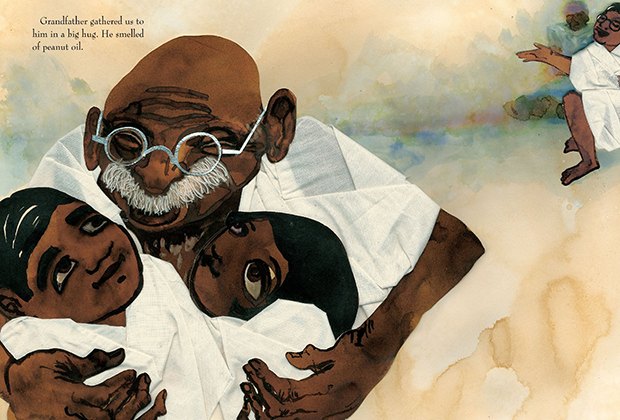 Grandfather Gandhi
by Arun Gandhi and Bethany Hegedus
Mahatma Gandhi's grandson brings a one-of- a-kind perspective to this picture book about the iconic Indian leader, incorporating his own relationship to his grandfather's mission of nonviolent resistance in India and beyond.
Sojourner Truth's Step-Stomp Stride
by Andrea Davis Pinkney
A compelling, super-readable fictionalized biography of the powerful American abolitionist who was born into slavery; grew up to become an outspoken, energized leader; and demanded equal rights for African-Americans and women.
Nelson Mandela
by Kadir Nelson
With lush paintings and simple but poetic text, this picture book is the perfect introduction to the life and work of a civil-rights icon. Nelson both wrote and illustrated a clear biography about the South African leader.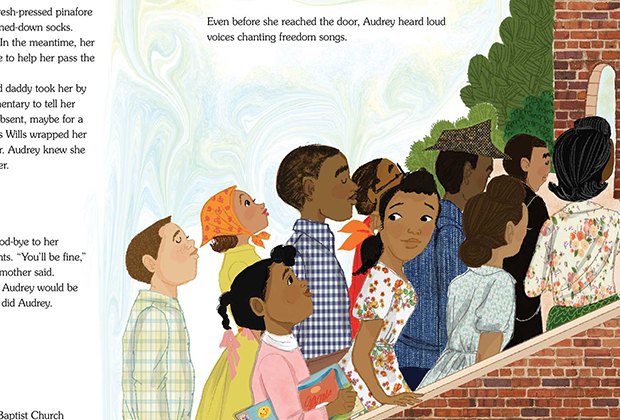 The Youngest Marcher: The Story of Audrey Faye Hendricks, a Young Civil Rights Activist
by Cynthia Levinson
Hendricks was only nine years old when she was arrested for protesting in Birmingham, Alabama. This sweet, straightforward picture book tells the story of her bravery and shows younger children what their own activist roles could look like.
RELATED: 12 Books to Help Parents Discuss Race and Racism with Their Kids
Elementary School Kids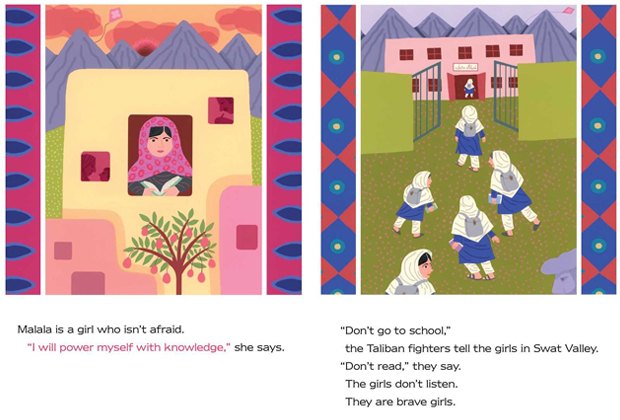 Malala, a Brave Girl from Pakistan and Iqbal, a Brave Boy from Pakistan: Two Stories of Bravery
by Jeanette Winter
Many parents are familiar with Malala Yousafzai, who fights for the rights of girls in Pakistan, but they may not know of Iqbal Masih, who stood up for child laborers. Both were shot for their courage; Iqbal was killed, but Malala survives to tell her story.
Separate Is Never Equal: Sylvia Mendez and Her Family's Fight for Desegregation
by Duncan Tonatiuh
When Mendez wasn't allowed to attend a "whites only" school in California, she and her parents organized the entire Latino community to fight for their children's right to an education and effectively ended school segregation in the state.
Helen Keller: Her Life in Pictures
by George Sullivan
This photographic work throws Keller's achievements as a disability rights activist into sharp relief, highlighting the compassion and perseverance that characterized her life.
She Sang Promise: The Story of Betty Mae Jumper, Seminole Tribal Leader
by J.G. Annino and Lisa Desimini
Jumper was the first woman ever to be elected as the leader of a native tribe. This narrative is written in free verse, and the lush illustrations incorporate traditional Seminole designs.
Middle School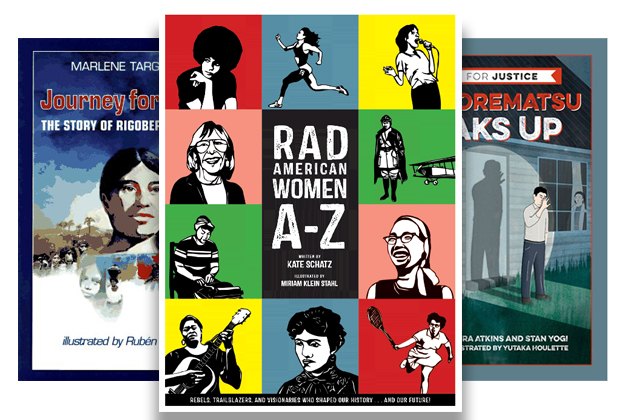 Rad Women Worldwide and Rad American Women, A-Z
by Kate Schatz, illus. by Miriam Klein Stahl
The graphics in these fabulously illustrated books portray powerful women as iconic leaders and feature some of the world's most well-known activists: Dolores Huerta, Aung San Suu Kyi, Qiu Jin, Angela Davis, and many more. They also have a wide age range and appeal—they're great for slightly younger and older kids, too.
Fred Korematsu Speaks Up
by Laura Atkins and Stan Yogi, illus. by Yutaka Houlette
When the United States forced Japanese-Americans into internment camps in 1941, Korematsu refused and was sent to jail. This book is the first in the middle-grade nonfiction series, Fighting for Justice.
Journey for Peace: The Story of Rigoberta Menchu
by Marlene Targ Brill
This Mayan civil-rights leader, a former child laborer whose father was murdered for his role in the resistance, won a Nobel Peace Prize for her work in helping her fellow Guatemalans resist a repressive government.