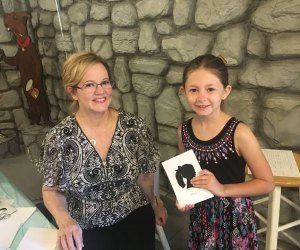 Mother's Day Weekend Fun for Houston Kids, May 11-12
Moms, this weekend is all about YOU! We want to start off by saying Happy (early) Mother's Day to all the moms, grandmothers, and people who step into the role of "mom" for all the kids out there! It's no secret that being a mom requires many different hats and is fulfilled in many different forms, and this weekend we want to celebrate each and every one of you who steps into that role and wears that title proudly. You are the best!
Head over to our event calendar for daily activities happening all around town or take a peek at our May GoList for some of the most interesting activities happening throughout the month. Make sure you also sign up for our weekly newsletter to have everything delivered right to your inbox, so you're always on top of what's happening both on our site and in our city!
Also: we LOVE sharing family-friendly events and work hard to make sure we highlight as many as possible; however, we'd love for you to help too! If you notice that your awesome event hasn't made it to our calendar yet, please submit your event so we can share it with our readers.
Now, let's check out what's happening around town this weekend.