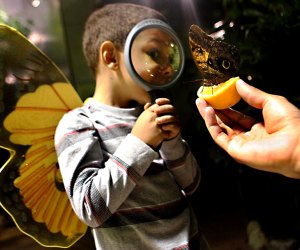 37 Things To Do in NYC This Winter with Your Toddler (Beyond Another Storytime)
2. Chase away snowy day boredom with this DIY indoor obstacle course. FREE
3. Warm up in the butterfly conservatory at the American Museum of Natural History.
4. Catch a FREE storytime in Manhattan, Brooklyn, or Queens. FREE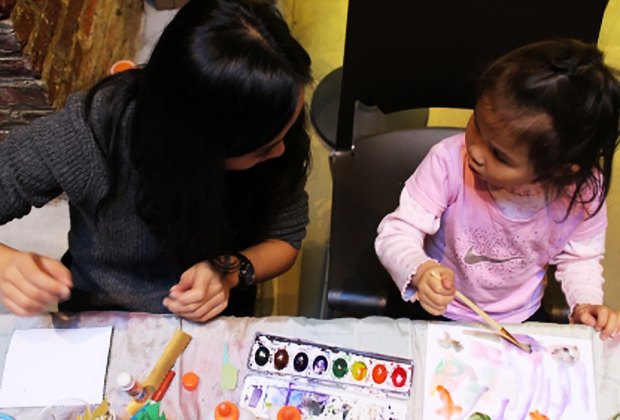 Paint, build, craft or collage at the twice-monthly series MOCACREATES. Photo courtesy of the Museum of Chinese in America
5. Get crafty at MOCACREATES in Chinatown.
6. Don't want to leave the house? Check out DIY crafts at home instead. FREE
RELATED: Worth It? Family Memberships in NYC to Consider for Winter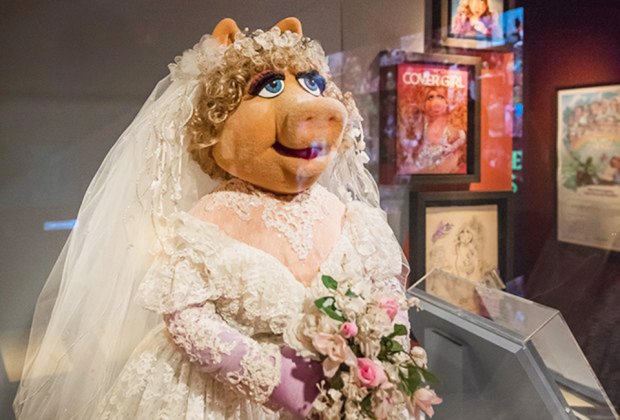 Miss Piggy is always a favorite at the Museum of the Moving Image. Photo courtesy of the Museum of the Moving Image
7. Introduce your tot to Kermit and Miss Piggy at the Museum of the Moving Image.
8. Or fill up on popcorn and take in a baby-friendly matinee.
9. Explore the indoor, hot and humid conservatories of one of NYC's botanical gardens.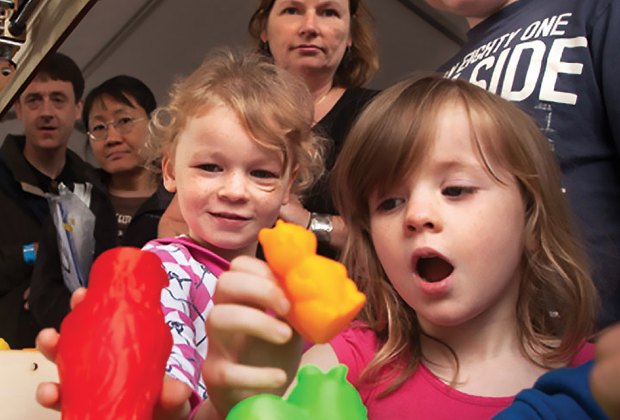 Toddlers can stack and experiment to their hearts' content at the New York Hall of Science. Photo courtesy of the NYSCI
10. Nerd up at the NY Hall of Science with plenty of hands-on experiments, or romp around at its Preschool Place, designed for kids 6 and under.

Introduce your little one to theater by taking in a performance of Yeti, Set, Snow! Photo courtesy of Justina Wong for City Parks Foundation
11. Explore "the Theea-ta" with some tot-friendly shows like Yeti, Set, Snow! at the Swedish Cottage Marionette Theatre.
12. Don't fear the snow. Put on those hats and gloves and head to the mini hills for some sledding. You can catch your tot at the bottom and they'll be thrilled! FREE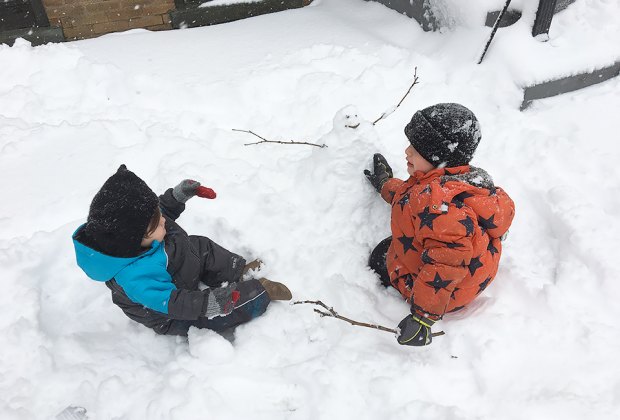 Play in the snow! Photo by Sydney Ng
13. Not near a hill? Don't despair. Snowmen and snow angels aim to please right outside your front door. FREE
14. Cozy up after a day in the snow with some warm hot chocolate.
15. Spend the entire day in a children's museum in Manhattan, Staten Island, or Brooklyn.
16. Sign up for mommy (and daddy) and me swim lessons at an indoor heated pool.
17. Or if your tot is an animal lover, visit a zoo where plenty of indoor animals thrive, including colorful birds, lizards, and small mammals.
RELATED: 5 NYC Day Trip Itineraries Perfect for Preschoolers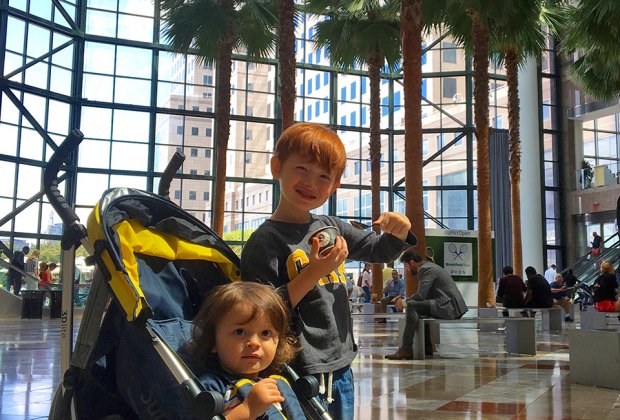 Grab a snack and hang at one of NYC's many public (and FREE) indoor atriums. Photo by Sydney Ng
18. Have a seat and rest your legs at a free and public NYC atrium. FREE
19. Enjoy FREE admission while your kids still qualify at all of these museums and other NYC attractions. FREE
20. Set up a play date and crack into our Easy Craft Guide for Kids. FREE
21. Support local bookstores with your wallet by visiting a mom-and-pop bookshop. FREE
22. Take in some fresh air: Romp through the open-year-round Queens County Farm.
23. Of course, you can always spend the morning at one of NYC's many awesome indoor play spaces.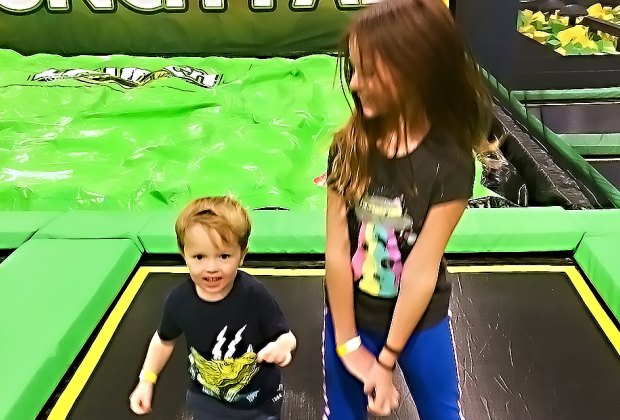 Launch Trampoline Park is great for all ages. Photo by Rosalind Muggeridge
24. Or shake away the sillies at a local bounce house, many of which host toddler specific hours.
25. Make it an adventure by getting off the island. See all that New York has to offer by exploring a borough you haven't before – Queens, Brooklyn, the Bronx, and Staten Island.
26. Get up close and personal with the sharks at the New York Aquarium.
27. Spend the day at the highly-anticipated Hunters Point Library in Long Island City which is now open to the public.
28. Head to Brooklyn for a day at the NYC Transit Museum exploring the history of our amazing subway system.
29. FDNY fans? See old fashioned fire pumps, trucks and all kinds of relics at the New York City Fire Museum.
30. Enjoy FREE playtime at these mega toy stores.

Head to the new CAMP store in Brooklyn. Photo by Janet Bloom
31. For a store that takes free play to a whole new level, explore the interactive and engaging play space and activities at the CAMP store in Flatiron or the new location in Brooklyn.
32. Take a ride on the Roosevelt Island Tramway to see the city from a new angle.
33. Go treasure hunting at Brooklyn Flea, located indoors in Williamsburg during the winter months.
34. Speaking of treasure, head to Shipwrecked Mini Golf in Red Hook to play a few pirate-themed holes (indoors, of course!)
35. Slurp noodles, play arcade games, and run around in the open spaces at Industry City in Sunset Park.
36. Get fancy at the Eloise boutique at the Plaza to try on pretty pink frocks or book a tea to play one of NYC's original spoiled princesses.
37. Get crafty at one of the many art studios geared toward little ones.
A version of this article was published in 2017; it has since been updated. Katie Nave Freemanf contributed additional reporting.