Where to See a Movie with a Baby in NYC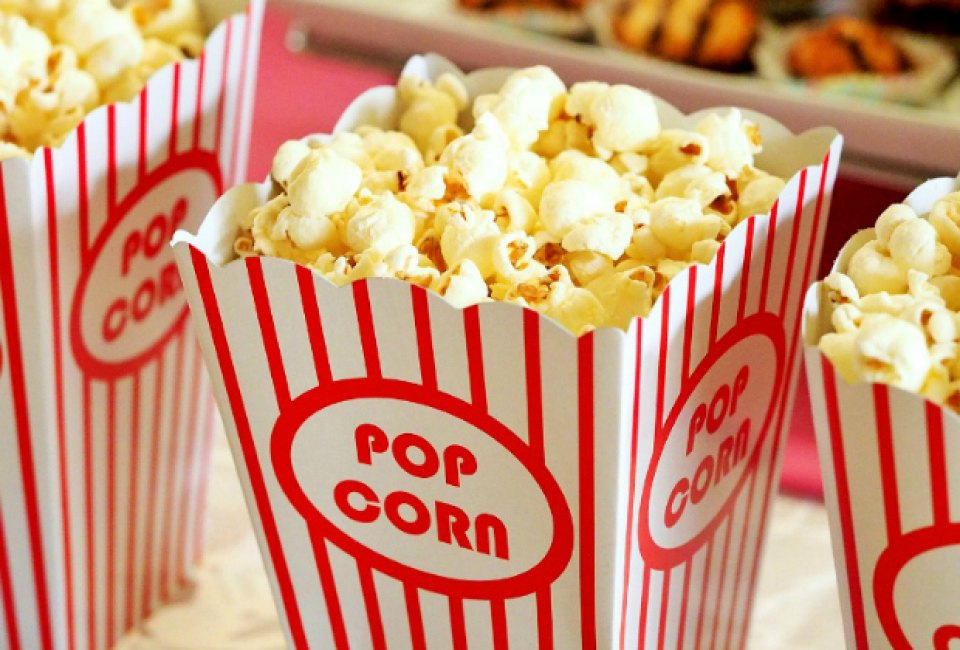 3/11/19
- By
Allison
I hadn't been to the movies in 10 months since having a baby and I missed it. I missed debating over the listings with my husband. I missed smuggling in Duane Reade candy and rating the preview trailers. I missed the dark that settles over the theater like few other places in this city, allowing you to escape for two hours, even though you're rubbing elbows with a stranger in the next seat.
Still, while I miss Fandangoing, I have a hard time justifying a babysitter when there is Netflix, so I was intrigued when a friend told me about a local movie theater that not only allows, but encourages, parents to come with their babies, and there are actually several spots around New York City where new moms can arrive with infants and all the gear for a matinee showing—judgement free.
I tried out the Cry Baby Matinee that takes place on Wednesdays at 11am at City Cinemas East 86th Street Cinema. The film changes every week and is usually an adult title, not a kids' flick (that's why these screenings are for parents with babies, not preschoolers). Hoping to find strength in numbers, I went with my moms' group. I didn't know what to expect and arrived sans stroller with the baby in the carrier. Right away I regretted that decision when I saw the "regulars" wheel their strollers right down the aisle to their seats. As I followed them in, I walked past a diaper changing table set up near the door.
There were about two dozen parents inside with babies mostly under 1 year old. Many came in groups. A few were brave enough to go solo. We settled in and unpacked our ammo to keep the infants quiet and entertained. We armed ourselves with pacifiers and sippy cups.
Before long the movie started. The overhead lights were kept dim and the sound thankfully seemed a bit lower than normal theater volume. For the next two hours there was a lot of bouncing, rocking, and searching the floor for dropped items. There were occasional cries, but none followed by an angry, "Shhh!" Some parents stood along the wall and swayed; some rocked strollers in the aisle. Others (myself included) held their wide-eyed babies on their laps and fed them a record number of Cheerios.
Whatever the technique, we were all managing to watch a movie, IN A THEATER, WITH OUR BABIES. When the final credits rolled I was amazed by our success. I actually got to watch most of the film, which luckily was a light chick flick and not some complicated whodunit. As we waited for the changing table afterward, my group agreed to return.
While the Cry Baby Matinee was a far cry from my carefree movie-going past, it still offered a bit of an escape for this mom.
Baby-Friendly Movie Screenings in NYC
Cry Baby Matinees play at 11am on Wednesdays at City Cinemas East 86th Street, located at 210 East 86th Street between Second and Third Avenues. Check the website or call for movie selection: 212-734-4427. Adult tickets are full price, baby admission free.
Nitehawk Cinema, NYC's first dine-in cinema, hosts Hawks with Babies screenings of first-run features every Tuesday afternoon with full food and beverage service at both its Williamsburg and new Park Slope locations. Adults pay full price and babies under 1 are free.
United Artists Court Street Stadium 12 in Brooklyn Heights welcomes adults with babies under two to the first showing on Wednesdays, which is at 12:15 pm. When you arrive, be sure to ask that the sound be turned down and the lights stay up. The theater is located at 106 Court Street between Schermerhorn and State Streets. Check the website or call 718 246-8170 for upcoming movies. Adults pay full price and babies are free.
Alamo For All at Alamo Drafthouse welcomes families as well as movie lovers with special needs at sensory-friendly screenings on Tuesdays before 2pm. Lights are turned up, sound is turned down, and you can feel free to move around (or bounce a fussy baby). All ages are welcome at their Downtown Brooklyn location on Albee Square West. If you're running behind, don't worry—latecomers are still welcome.
For more activity ideas, check out these 12 Surprisingly Fun Places to Hang with Your NYC Baby.
A version of this article was first published in January 2009, but it has since been updated. Louise Finnell contributed additional reporting.