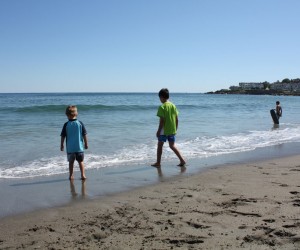 New England Family Beach Vacation: Visiting York Beach, Maine
When planning a family vacation, it can be difficult to conjure up the right mix of relaxation and entertainment—especially when young children are involved. We spent a week in York Beach, Maine, with our 9-year-old and 4-year-old sons and felt it had nailed just the precise formula we were looking for. We've even vowed to return this year.
York, an area that includes York Village, York Beach, York Harbor and Cape Neddick, is located on the southern tip of the Maine coastline. It is supremely family friendly, and we've rounded up some of the highlights for a visit.
The Beaches: There are two main beaches in York: Short Sands and Long Sands. While Short Sands is smaller, it's where the arcade and most of the shops and restaurants are located. It also has a very large playground with climbing structures, slides and plenty of swings.
Long Sands, meanwhile, has a significantly extended shoreline that gives you more breathing room with the blanket next to you (especially crucial during high tide when real estate can be scarce). The waves are also larger here, so you'll find better boogie boarding and/or surfing, and it's a great place to dig for sand crabs. There's a handful of restaurants and shops, too, but they are more spread out than what you'll find at Short Sands.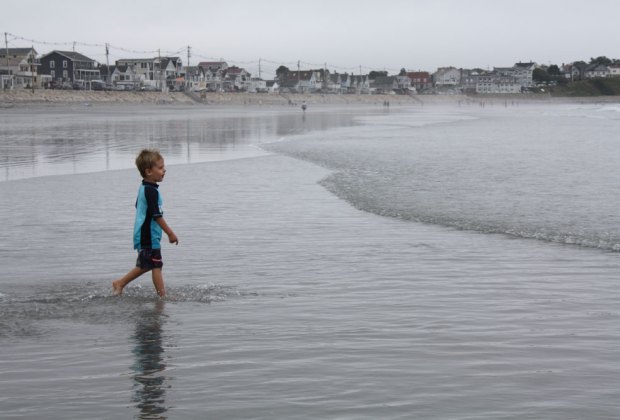 Running from the waves at Long Sands
Both beaches have clean restroom facilities, although Short Sands' are a little larger and also include a family restroom. Umbrella and raft rentals are available at both. You'll have to feed the meter at the beaches, so bring your change! There are lots that charge $10 to $20 to park all day, but we found it easier (and cheaper) to just set a reminder timer on our phones and take a short walk every two hours or so. Fun-o-rama, the arcade at Short Sands, is an easy place to get quarters.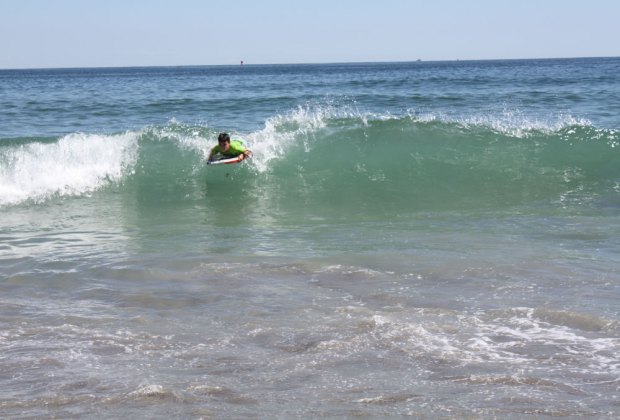 Boogie boarding at Short Sands
York's Wild Kingdom: Located right in town, Wild Kingdom is both a zoo and an amusement park. We visited on a Thursday evening after the beach—skipping the zoo, which had already closed—and found the amusement park to be practically empty. An all-you-can-ride wristband costs $12, and we were certainly able to get our money's worth with near-zero lines. While my 9-year-old had fun, it was particularly ideal for my 4-year-old, as he was just the right size for nearly all of the attractions and could ride about half of them alone. Tips: You're permitted to leave the park and return later in the day, so don't be afraid to spread out your visit. Also, grab one of the York visitor's guides found all over town; there are Wild Kingdom coupons in nearly all of them.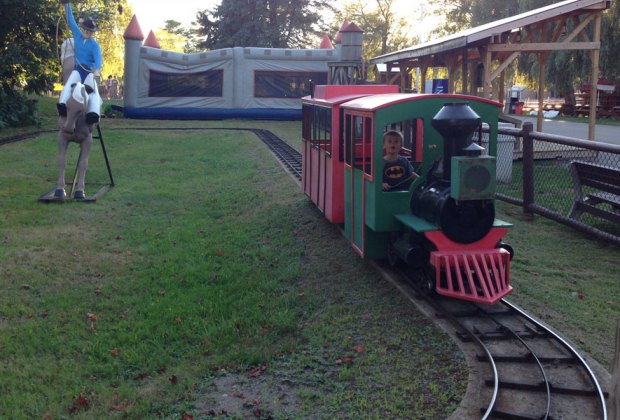 My son often had the rides all to himself.
The Goldenrod: A 119-year-old York landmark known for its homemade saltwater taffy, The Goldenrod is a restaurant, soda fountain and large candy store. You can watch the iconic taffy being mixed, rolled, pulled and wrapped in the shop windows from the sidewalk outside. (It's mesmerizing. Really.) We ate breakfast there one Saturday morning and received quick, friendly service and tasty food. It's often crammed, like any respectable tourist attraction, so don't be surprised to wait.
The Goldenrod is just one of many restaurants found in that part of York. It's a true beach community, with shops selling t-shirts, souvenirs, ice cream, fudge and shaved ices. A trolley runs along Route 1A, scheduled to arrive every 30 minutes, and we took a ride one evening just for scenery's sake.
Fun-o-Rama: Fun-o-Rama has been operating as an arcade since the 1960s, with an ambiance that doesn't seem to have changed a whole lot in that time. It's dark and cavernous and completely low-key (e.g., half the kids didn't have shoes on), with traditional favorites like Skee-ball and pinball mixed in with dozens of ticket-dispensing games. A prize booth lets you cash in for your standard overpriced trinkets and candy.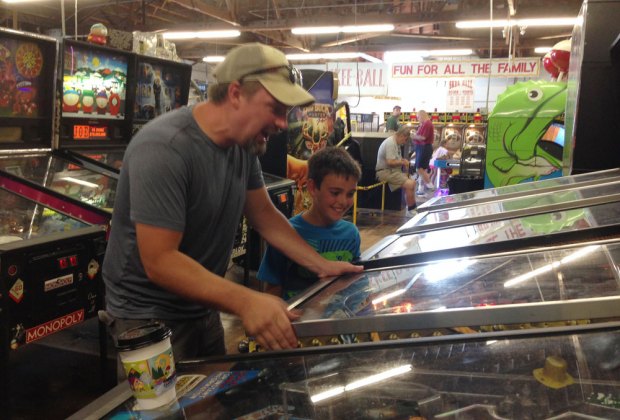 Pinball at Fun-o-Rama
Directly next to Fun-o-Rama is old-fashioned candlepin bowling; no electronic scoring or inflatable bumpers here. We gave that a try one night after dinner and the entire family had a blast. The small balls were the perfect size for my 4-year-old.

Dunn's Ice Cream: Get homemade, delicious and enormous ice cream cones at Dunn's on Nubble Road, located on the little thumb of land sticking out into the Atlantic Ocean. Bring your cones to Sohier Park, just a short walk away, for gorgeous views of the Cape Neddick Lighthouse (also known as "The Nubble").
Congdon's Doughnuts: Located just a 15-minute drive up the coast in Wells, Congdon's makes incredible homemade doughnuts in more than 30 different varieties. You can choose to dine in at the family-owned restaurant or take your treats to go at the in-store bakery, but you won't be sorry whichever one you decide.
USS Albacore Museum: It poured one day, so we took a 20-minute drive to Portsmouth, N.H., to check out the USS Albacore, a preserved Navy submarine. The tours are self-guided and hands-on (perfect for brief attention spans), and both boys had a blast marveling over the tiny living quarters, checking out the gauges and giving all the wheels a spin. Portsmouth has its own plethora of kid-friendly activities, so it's a good town to keep in your pocket if you get the urge to explore.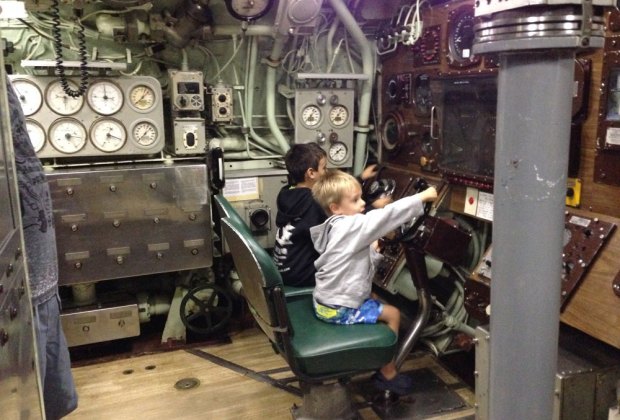 Checking out the USS Albacore
Getting There: York Beach is about a five-hour drive from Midtown Manhattan, and even more convenient for those in Connecticut and Boston. If you don't have a car, you can fly into Portland and rent a car there to drive the hour trip; or, alternatively, fly or take Amtrak into Boston and rent a car for that 90-minute trek.