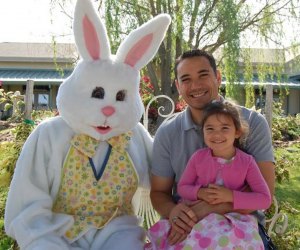 Where to Find the Easter Bunny Around Houston: The Best Photo-Ops & Breakfasts
The Easter bunny is back, and he's packed his basket full of more than just eggs. While traditional pictures at the mall are always an option, we've found a bunch of events in Houston that offer more than just your standard four-by-six family keepsake. This year take your bunny photos up a notch by incorporating some family fun and food throughout the morning to go along with them. For some extra special Easter activities, check out these events around town, including massive Easter egg hunts, crafts and games and breakfast with your favorite bunny make these Easter Bunny photo ops a hop above the rest!
For more season fun, check out our Spring Fun Guide for Houston Families!
***This post is currently being updated for 2020***