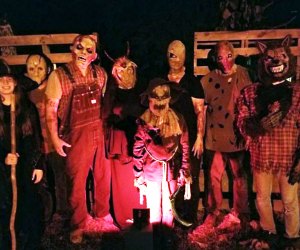 Haunted Drive: Spooky, Socially Distanced Halloween Fun near Houston
Haunted houses are a Halloween tradition for all the thrill-seekers out there, but the idea of big groups moving through tight spaces naturally raises social distancing concerns. Enter: Haunted Drive. A drive-through Halloween scarefest in Splendora, Haunted Drive gives visitors the opportunity to get their screams in while keeping a responsible distance from others.
Read on for the scoop on what Haunted Drive is adding this year to make the spooky drive-thru experience bigger, better, and safer than ever before. For more thrills and chills, check out these other Houston-area haunted houses as they consider 2020 opening plans, too.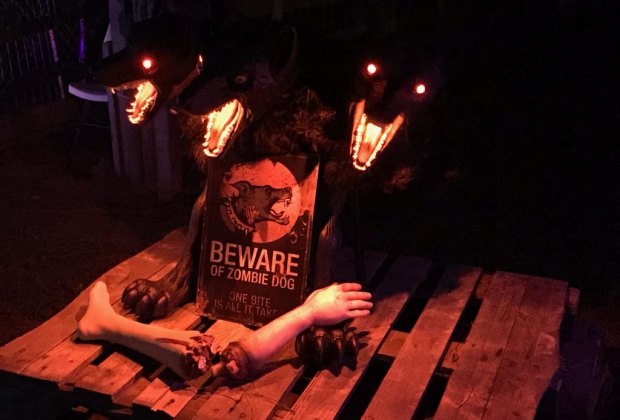 Get ready for even more scares than years' past at Haunted Drive.
Entering its third year of business, Haunted Drive is coming back bigger and better than before, and that's saying something if you know the company's scary history. After a successful first year, Haunted Drive was ready to tackle another spooktacular second year in 2019 until Tropical Storm Imelda hit, sweeping away its haunted house and leaving the company scrambling. Two weeks of combing through woods and local water ways allowed them to piece together the haunted house, and reopen the two acres of scares for the last few weekends of the season.
This year, despite all the challenges of COVID-19, Haunted Drive is gearing up to deliver even more scares for their patrons. It has added an additional acre of haunts, giving visitors a three acre drive (instead of two) and a total of 10 different drive-through scare areas. Each area has been painstakingly created to give customers the feeling that they aren't just driving through a set, but are actually a part of the scene.

COVID-19 procedures are in place to keep both customers and actors safe.
What about COVID-19? As mentioned above, customers are already following social distancing protocols by staying in their cars while making their way through Haunted Drive, from waiting in line to enter to driving through the three acres of scares. All actors are already wearing masks as part of their Halloween costume and they stay at least six feet away from cars to eliminate any actor-vehicle interaction.
Haunted Drive is set to open Friday, September 25 and will be open every Friday and Saturday evening until November 1, as well as both the Sunday before Halloween and the Sunday after Halloween. Entrance fees are $20 per car, whether you're driving in solo or with a whole crew of people. All ages are welcome to attend.
The pandemic has limited many fun attractions this year, but Haunted Drive isn't one of them. This is one haunted house that guarantees you'll have a fun, scary, and safe Halloween experience this year.
All photos courtesy of Laura Hall and Monica Rymer for Haunted Drive