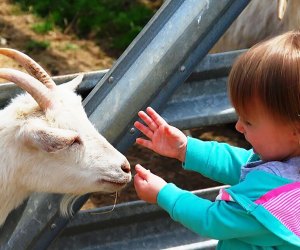 Spring Break Staycation: 45 Fun Things To Do with New Jersey Kids
Who says you need to get on a plane for spring break? Skip the long airport security lines (or road-trip meltdowns) and enjoy a spring break staycation right here in New Jersey.
Different school districts are closed during different dates, but you can expect roughly 10 days of uninterrupted playtime anywhere between April 13–28.
Luckily, you don't have to go far to make the most of your time off. The Garden State is home to museums, playgrounds, zoos, and other fun zones that are just a short drive away. There are also many special events and activities taking place on specific dates within this timeframe to give you and your kids something to look forward to.
Read on for 45 fun things to do with kids—no plane ticket required. You can also find great nearby getaways in our Day Trips Guide, and for far-flung destinations, check out our Family Travel Guide.
1. Get a photo with the Easter Bunny before he hops out of town.
2. Grab your baskets for a treat-filled Easter egg hunt.
3. Visit Alstede Farms' Easter & Springtime Family Festival to ride a hay wagon, see baby animals, jump in a moon bounce, and hop aboard the wagon train. (Saturday, April 6 – Monday, April 22)

Rainbow Fish swims into NJPAC on April 13. Photo courtesy of The Mermaid Theater of Nova Scotia
4. Dive under the sea to NJPAC for a colorful retelling of classic storybook The Rainbow Fish on Saturday, April 13.
5. Get dolled up in mermaid finery for a children's tea party at Jenkinson's Aquarium on Saturday, April 13.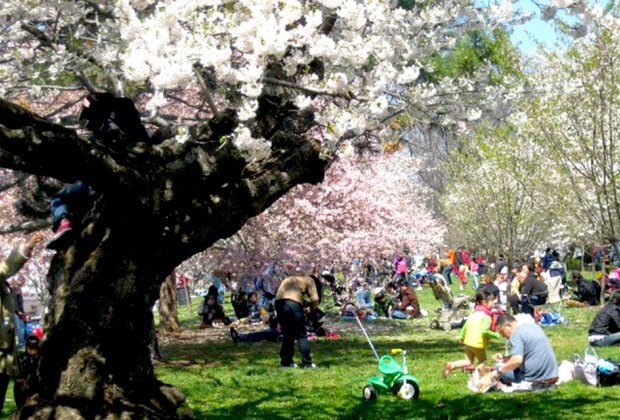 Spend a family day at the Essex County Cherry Blossom Festival.
6. Pack a picnic lunch and spend the day at Branch Brook Park for the final weekend of the Essex County Cherry Blossom Festival, Saturday and Sunday, April 13-14.
7. Bring your little animal lover to get up close and personal with a variety of Bunnies & Chicks at Abma's Farm on Saturday, April 13, and Friday-Saturday, April 19-20.
8. Soak up the sun at a park or playground, including recently revamped play spaces in Verona and Caldwell and the Watchung Reservation Sensory Trail.
RELATED: 50+ Things We Can't Wait To Do with Kids this Spring in NJ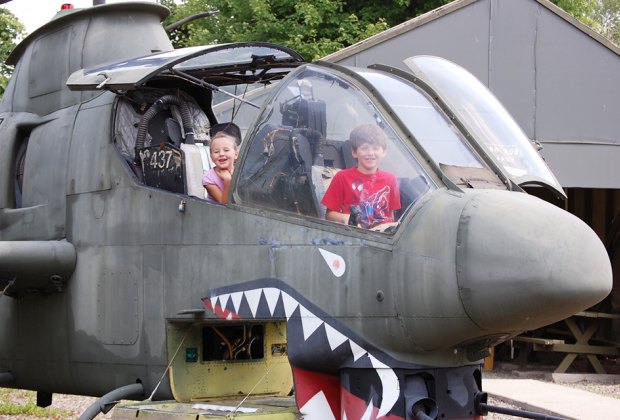 Be a pilot during Open Cockpit Weekend at the Aviation Hall of Fame & Museum of NJ.
9. Take your airplane-obsessed tot to the Aviation Hall of Fame & Museum of NJ for Open Cockpit Weekend, Saturday and Sunday, April 13-14.
10. Lean how to make matzoh ball soup and more at a Celebrate Passover cooking class on Sunday, April 14.
11. See the Kratt Brothers in action when Wild Kratts Live 2.0 comes to Count Basie Theatre on Sunday, April 14. (Tickets are going fast!)
12. Break out the bicycles and take the family for a scenic ride along a family-friendly bike trail.
13. Speaking of trails, if walking is more your family's speed, check out a dozen easy hikes that are perfect for little legs.

Wander among thousands of daffodils at Reeves-Reed Arboretum.
14. See the hills come alive in beautiful splendor at Reeves-Reed Arboretum's Daffodil Day on Sunday, April 14.
15. Welcome spring at one of New Jersey's excellent nature centers, including Great Swamp, where you can check out cool indoor exhibits and then hit the trails.
16. Explore, play, and learn something new at one of the state's awesome children's museums, including the Newark Museum in northern Jersey and the Garden State Discovery Museum in South Jersey.
17. Many NJ amusement parks are open for the season! Have a thrill-filled day at Storybook Land, Six Flags Great Adventure & Safari, Diggerland, and other fun spots throughout the state.
18. Catch a relaxed, sensory-friendly performance of Dragons Love Tacos and Other Stories, a musical revue based on five beloved children's books, at Mayo Performing Arts Center on Monday, April 15.
RELATED: Easy Spring Break Getaways for New Jersey Families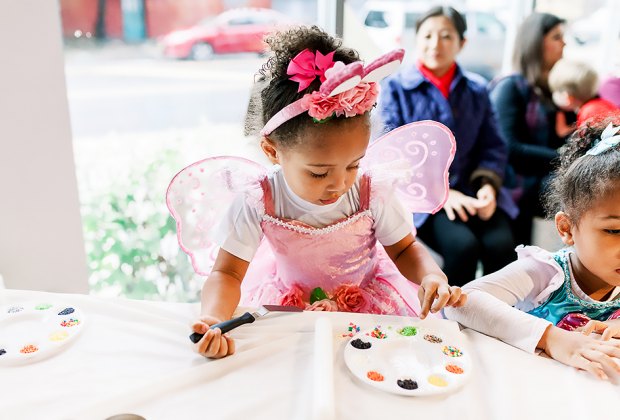 Take a decorating class at Sugarsuckle. Photo courtesy of Sugarsuckle
19. Decorate (cookie) eggs with your little bunny at Sugarsuckle's sweet cookie decorating class on Saturday, April 20.
20. Follow that bunny during Terhune Orchards' annual Bunny Chase Weekend, leading to a spring surprise at the end of the hunt (Saturday and Sunday, April 20-21).
21. Fuel up with coffee and carbs while your kids frolic at a play cafe that's equally fun for both kids and parents.
22. Drop into one of NJ's top art studios, where budding artists can get their craft on whenever inspiration strikes.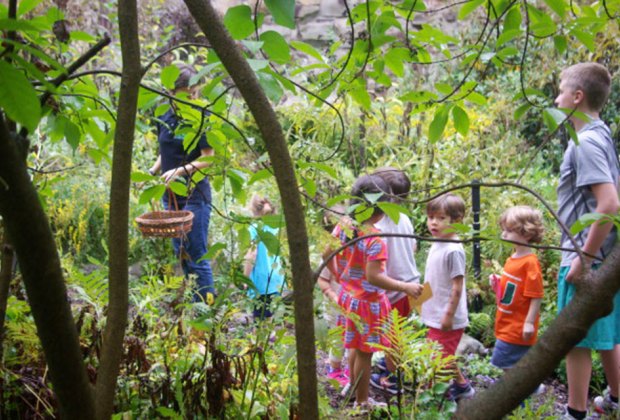 Take a hike through the woods at Cora Hartshorn Arboretum.
23. Tune into nature with a guided hike through the gorgeous grounds of Cora Hartshorn Arboretum on Monday, April 22.
24. Visit the sharks, hippos, penguins, and other amazing sea life at Adventure Aquarium in Camden.
25. Double the fun with a visit to Camden Children's Garden, located right next door to the aquarium.
26. Score tickets to the highly-anticipated Avengers: Endgame at a dine-in movie theater.
27. Play a game of laser tag at Kidoolo Play Club, or at one of these other fun spots.
28. Strap on your roller skates and take a spin at one of NJ's cool skating rinks.
RELATED: Must-See Cherry Blossoms in New Jersey's Branch Brook Park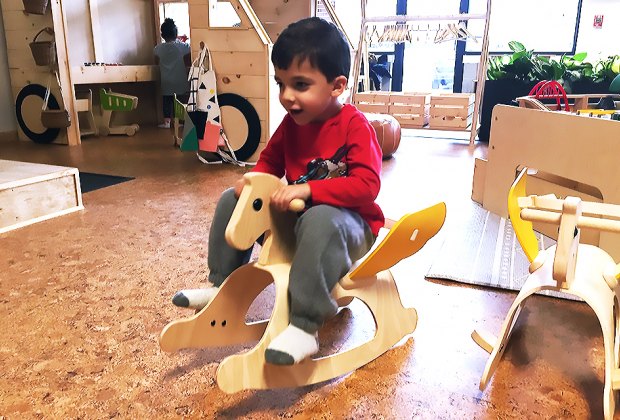 Little ones love to explore the eco-friendly Woodland Indoor Playground. Photo by Michelle Vames
29. Play the day away at the eco-friendly Woodland Indoor Playground. A portion of each entry fee supports the Community Food Bank of New Jersey.
30. Don't let April showers get you down. Jump and flip inside at one of NJ's many trampoline and bounce houses.
31. Play Skee-Ball or Pac-Man at one of Dave & Buster's NJ locations in Woodbridge and Wayne.
32. Burn off crazy kid energy and drop in for a few hours of fun at one of NJ's indoor playgrounds.
33. Kids too old for kiddie gyms? Go bowling, give rock climbing a try, or have lunch at these magical NJ eateries.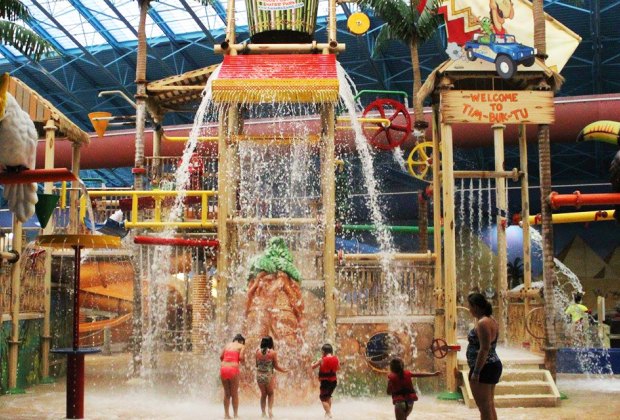 Get soaked at Sahara Sam's Water Park.
34. Since you're saving money by staying home this break, consider splurging on tickets to an indoor waterpark.
35. Take flight with indoor skydiving at iFly in Paramus.
36. Dig for fossils and meet a dinosaur expert during Dino Day at the Morris Museum on Saturday, April 27.
RELATED: Best Spring 2019 Events for NJ Toddlers and Preschoolers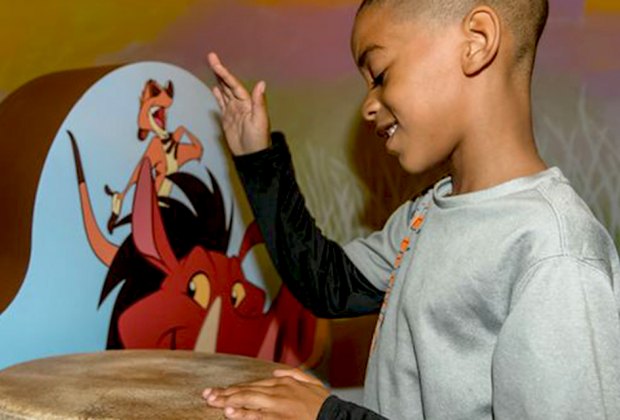 Lion King fans will love The Lion Guard Exhibit at the Liberty Science Center. Photo courtesy of LSC
37. Travel to the African Savanna and be back home in time for dinner with a trip to Liberty Science Center's The Lion Guard exhibit, based on the hit Disney Junior TV show.
38. Plan a day trip to explore one of the Garden State's charming towns, including Princeton, Millburn, and Montclair.
39. Encourage your kids to put down that tablet with a trip to the massive Indigo Bookstore at Short Hills Mall to find a new read.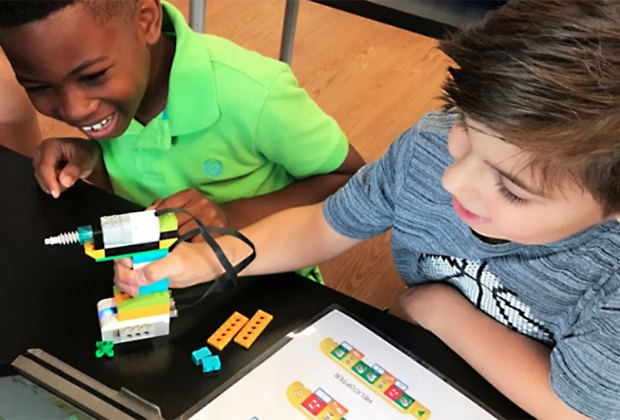 Visit Snapology for a day of STEM learning and fun.
40. Just because school's on break doesn't mean that learning has to stop. Make it fun with a visit to a STEM-based play center, like Genius Gems and Snapology.
41. Dust off your superhero cape and join other caped crusaders at Liberty Hall Museum's Superhero Day on Saturday, April 27. Captain America and Supergirl will make a special appearance.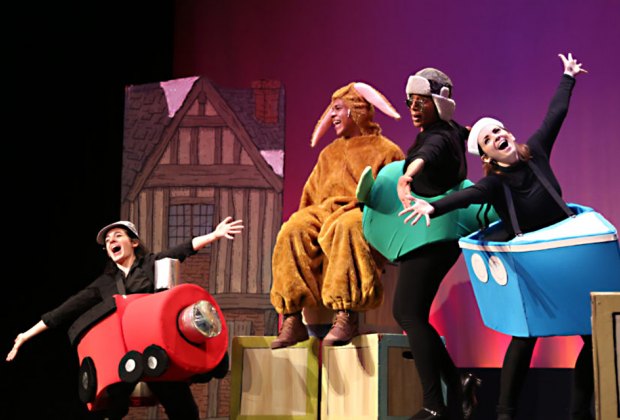 Watch the sweet story of the Rabbit who Comes to life in The Velveteen Rabbit at the Paper Mill Playhouse. Photo courtesy of the theater
42. Watch The Velveteen Rabbit come to life on the Paper Mill Playhouse stage on Saturday, April 27.
43. Explore New Jersey's great state university at the annual Rutgers Day extravaganza on Sunday, April 28, with festivities, exhibits, performances, food, and fun for the whole family.
44. Bergen PAC's matinee performances of New Jersey Ballet's Cinderella on Sunday, April 28 feature storyteller narration, so even little ones can follow along.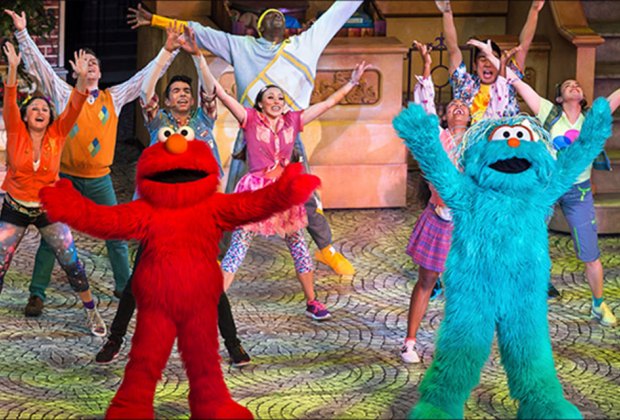 See Sesame Live! Make Your Magic at the State Theater of New Jersey. Photo courtesy of Sesame Street Live
45. Cap off the end of spring break by joining the Sesame Street gang at State Theater NJ for Sesame Street Live! Make Your Magic, Friday-Sunday, April 26-28.
Photos courtesy of the venues