Experience Out-of-This-World Fun at Distroller World Houston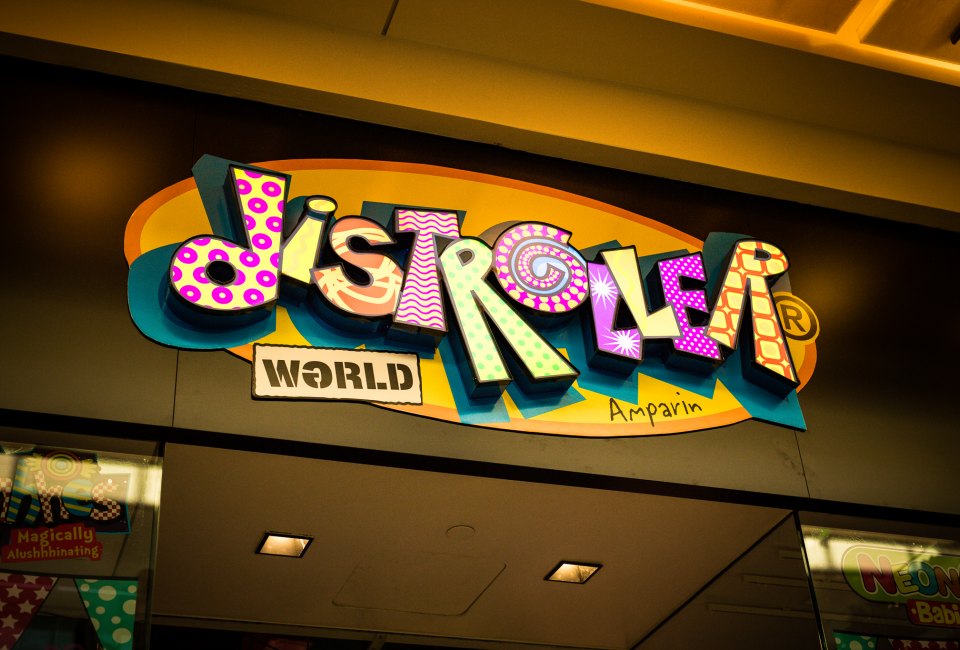 2/25/18
- By
Shary G-P
You may have heard a new kind of toy store moved into Houston last fall. Distroller, pronounced dee-stro-yer​, is an unconventional toy experience similar to Build-A-Bear and can be found in the Houston Galleria. A few weeks ago, my 5-year-old daughter and I had the pleasure to visit the brightly colored store whose motto is, "Being boring is forbidden," and I can promise it was anything but. Not only did my daughter have fun, but she learned about caregiving and development.
Read on to learn what you can expect from the out-of-this world shop, and visit our Indoor Fun Guide for Houston Families for more ideas on great days out with the kids.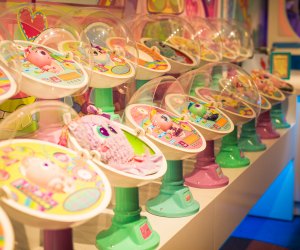 Checking out the different Neonate Babies up for adoption.
First, let me start by saying that this store is not your typical toy store. They have a range of baby dolls for all ages, even geared for those kids who have outgrown the "playing with dolls" stage. Their overall mission is to teach kids about responsibility and about caring for others. We were greeted by Nurse Tania and she gave us an explanation of all the different babies you can "adopt" from the planet Neonatopia. These are priced anywhere from $19.99-$29.99:
The Nerlies: The youngest babies that need the most care.
The Zygotie (two varieties): Neonerdies are the "party animals" that like to dress up and the Zygotilishous are the most cuddly that love to play dress up and eat sweets.
The Espongie: A full-grown baby, the heaviest and healthiest of all, and loves to eat 5-6 times a day.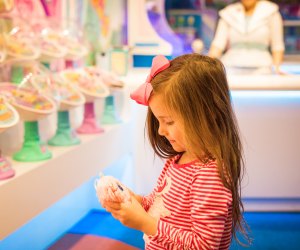 Deciding who she will take home.
My daughter picked a Zygotie named Red Velvet. Nurse Tania called planet Neonatopia for Red Velvet to be sent down a tube where she was then "born" in the store. The nurse then proceeded to check the baby, write down all the information on the birth certificate, give her the appropriate Apgar score and needed shots. She was also very clear to explain how to care for the new baby and what her needs would be. The baby even had an umbilical cord (via a magnet)! Nurse Tania explained that it was going to fall off in a few days and gave us a band-aid to take home. She instructed us that we needed to come back every couple of weeks for free checkup and shots, just like a human baby would after she is born.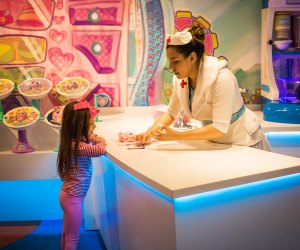 Nurse Tania educates customers on how to care for their new "baby."
The experience overall was very engaging and educational. It introduced my daughter to how mothers care for their babies.She was very curious about the baby's health and how to care of it. We walked around the store and picked out a few accessories (food, clothes, formula, and a travel crib) for her new baby to make sure she had everything needed when we got home. They have tons of accessories (priced $3.99-26.99) varying from clothes, food, bottles, and formula, to medicine, diapers, baby carriers, blankets and much more. I would definitely recommend this store to families with kids that are very curious about babies and how to take care of them, especially for those soon-to-be big brothers or big sisters, so they can learn about the responsibility of having a little sibling coming to their home soon.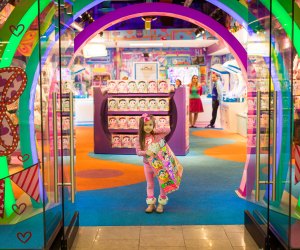 Standing in the store entrance and exciting to bring home her new creation.
Finally, you may ask "what is up with that store name?" Well, the original store was founded in Mexico where the first product sold was a very strong and sour candy. The company owner decided to call it "Distroller" because it (kinda) made you feel like it was destroying your taste buds from the sourness. Needless to say, that wasn't a greatly accepted candy product all around so the company decided to then focus their efforts on more kid-friendly products like school supplies, pencils, books and more. But then, after a couple of years, they made the decision to turn the store completely in a new direction and developed the idea of the Neonate babies that so many kids now love and enjoy.
Note that if you haven't been to the Galleria with your kids before, there are so many things to do besides check out Distroller. There is an indoor play space at the mall which is a pint-sized model of the Galleria, the ice skating rink, and numerous restaurants inside and nearby for lunch.
All photos by the author
Places featured in this article:

Sign up for our free
newsletters.
Mommy Poppins is a family activity website that helps people find things to do with kids.
©
2023
MommyPoppins. All Rights Reserved.
mp-prod4-v4.32.99
We use cookies and other data collection technologies to provide the best experience for our customers.
Learn More