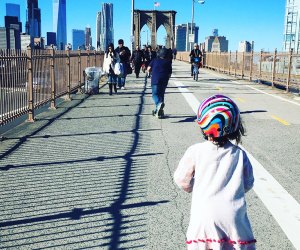 Up with the Sun? 21 Early Morning Spots to Entertain NYC Toddlers
New York is "the city that never sleeps," especially for parents of young children. Kids can spend countless hours at parks and playgrounds, museums, play spaces, and more. But if you have an early riser, it's not always easy to find an age-appropriate play spot.
Toddlers and babies are often ready to start their day before sunrise, so we've put together a list of awesome places to go and things to see around NYC in the wee hours with your youngest New Yorkers.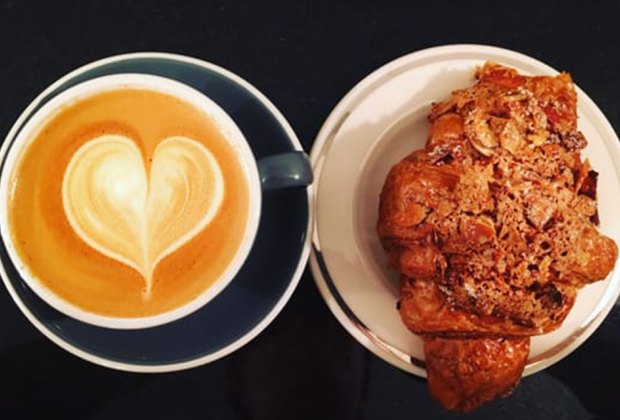 Stop by Ninth Street Espresso on an early morning for pastries and coffee.
1. What could be better than a nearly-private tour of an iconic NYC location? Beat the crowds and take a relaxing stroll on The High Line in Chelsea. The views of the city and sustainable gardens are a visual treat for kids and adults alike. If you're there after 7am, stop into Ninth Street Espresso in Chelsea Market for a caffeine boost and a toddler-approved pastry.
2. Grand Central Station is best appreciated before the chaos of peak commuting hours. Catch a glimpse of the striking, classic interior of this NYC hub, and try out the "whispering gallery" with your toddler for some fun. It also offers seasonal exhibits and events, including the ever-popular annual Holiday Train Show. These events usually start around 8 or 9am, so you have time to explore before they open.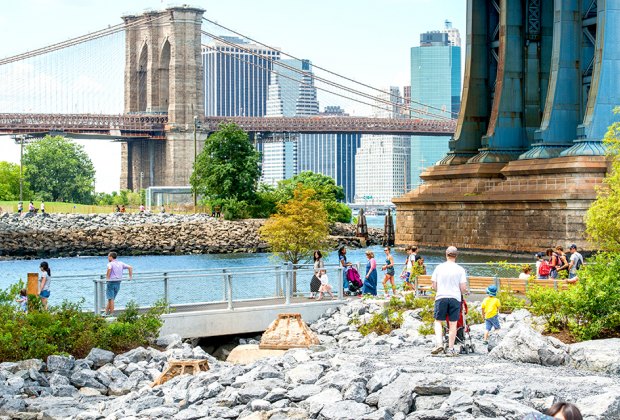 Walk across the Brooklyn Bridge then explore Brooklyn Bridge Park. Photo by Julienne Schaer for NYCGo
3. The Brooklyn Bridge is another location that's much more relaxing and fun sans crowds. Check out the boat traffic on the river and enjoy breathtaking views with your little one on a morning weekday.
4. Find your local green market through the Grow NYC Website. Many open early, and just watching vendors set up their booths can be a thrilling experience for a toddler.
5. The Flower District in Midtown Manhattan is another place to explore urban greenery. Feel transported as you wander along 28th Street on the West Side, through the lush plant displays lining the sidewalks. Have your kids keep an eye out for cats that hang out in display windows and doorways. There are lots of historic details and fun stores to wander through, and watching the sidewalk transform every morning is a sight to behold.
RELATED: 20 Things To Do with NYC Babies Before They Turn 1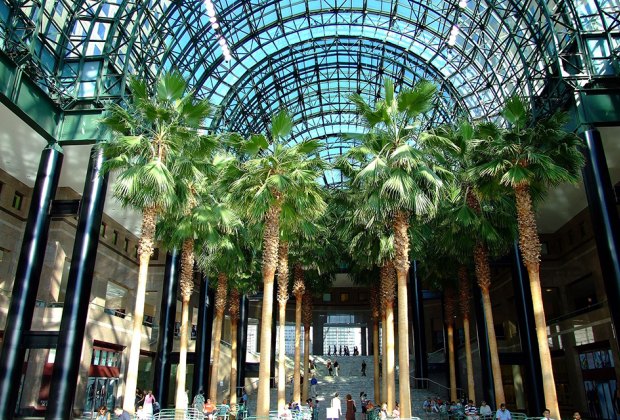 Stroll through the free Winter Atrium at Brookfield Place.
6. Few places are bustling as early as the New Fulton Fish Market. Watch the fishmongers get to work at their new Bronx location in Hunts Point. Doors open at 5am.
7. Nothing beats seeing a sunrise from the water! NYC has multiple ferry options (including one that takes you right to Rockaway Beach!) Check the website to choose your route.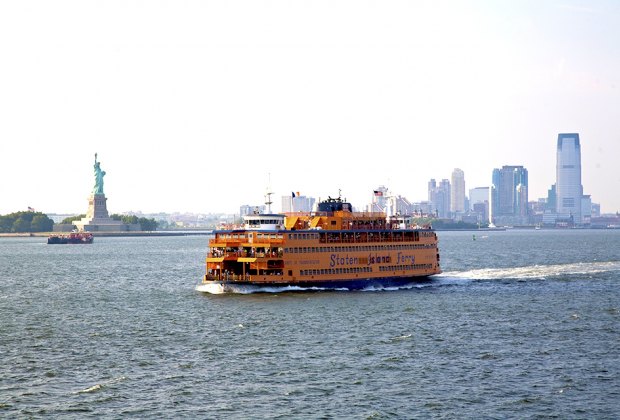 Thrill your little one with a wonderful morning ride on the Staten Island Ferry. Photo by Phil Kline for NYCGo
8. The Staten Island Ferry is another adventurous way to start your day. A ride on this awesome vessel is free and lasts about 25 minutes, with both indoor and outdoor seating options. Spend the rest of the morning exploring Staten Island's many family-friendly activities, including Snug Harbor and the local children's museum, or hop right back on the ferry for a pleasant ride back to Manhattan.
9. Stay on dry land to check out the ships docked at the South Street Seaport. Although the museum doesn't open until late morning, the historic architecture and sailing vessels parked along the waterfront are a blast to check out with a toddler.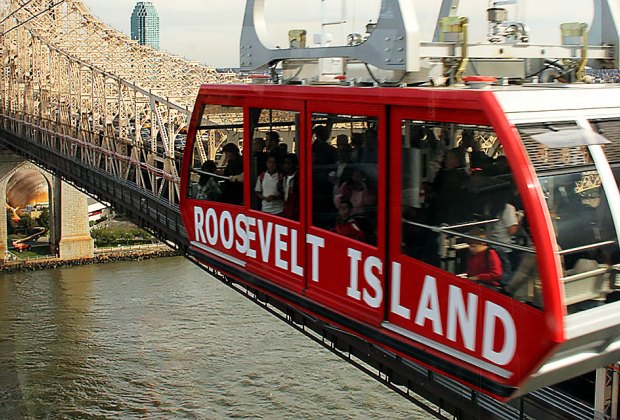 Take a beautiful morning ride on the Roosevelt Island tram. Photo by Ana Paula Herama via Flickr
10. If you prefer air travel, the Roosevelt Island Tram is a unique place to watch a sunrise, and one of our top 100 Things to Do in NYC. Starting at 6am, the tram leaves every 7 or 15 minutes from 59th Street. You'll have to pay a fare each way, but it's worth it for the experience and the unique views of the city.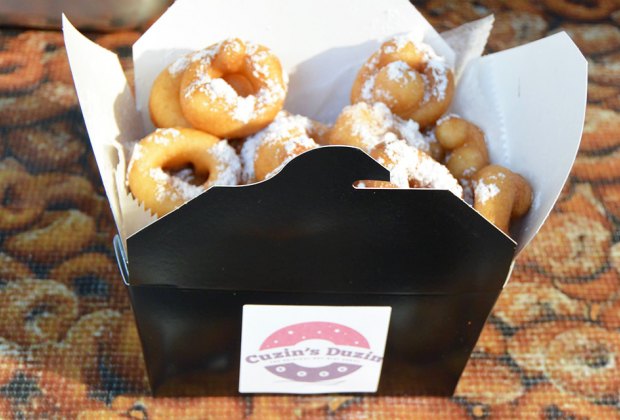 Grab a seat and enjoy a morning treat at Dekalb Market Hall or grab a box of mini donuts to-go at Cuzin's Duzin.
11. DeKalb Market Hall in Downtown Brooklyn has a handful of vendors that open early at 7am. For the traditionalist, pick up a bagel at Andrew's Classic New York Bagels. Cuzin Duzin serves up sweet treats starting early and even has mini donuts that are the perfect size for little hands.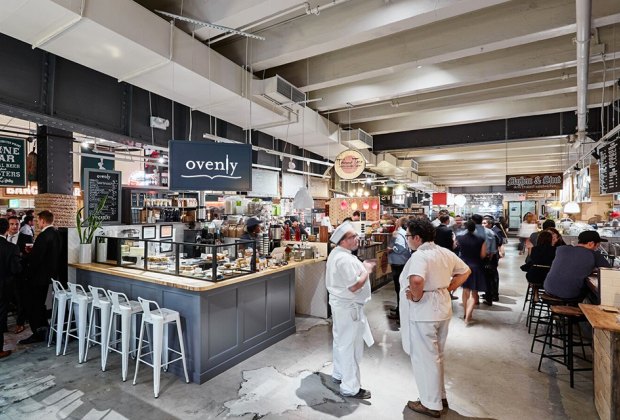 Your little one will have a choice between a savory or a sweet breakfast at Urbanspace Vanderbilt.
12. Monday through Friday, at 6:30am, Urbanspace Vanderbilt near Grand Central opens its doors. If you're hungry, Dough Donuts has opened an outpost at Urbanspace, as well as North Brooklyn fave Ovenly. The 21 vendors housed here should have something that will appease even the most discerning toddler or baby.
13. Introduce your baby to the world of entertainment with a cameo on The Today Show! The website has suggestions to increase your chances of getting caught on camera during your early-morning visit to Rockefeller Center.
RELATED: Kids' Happy Hour Activities: Where to Keep 'em Busy Until Bed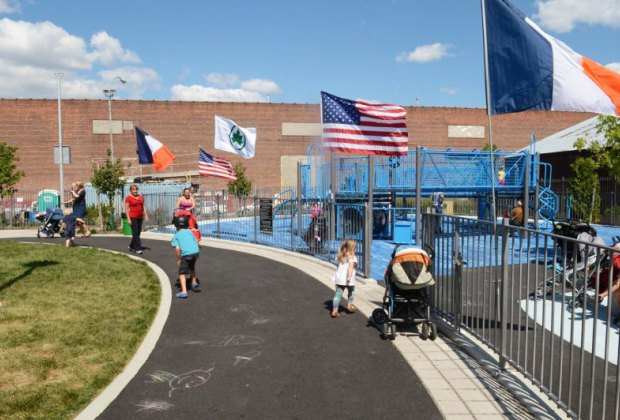 Head to WNYC Transmitter Park and American Playground for some early morning fun. Photo courtesy of NYC Parks
14. Legendary Greenpoint spot Peter Pan Donut & Pastry Shop opens at 4:30am. Take your donuts to go and head to WNYC Transmitter Park for some unforgettable views of Manhattan. If your child has too much energy to quietly take in the view, stop by American Playground on the way for some climbing, sliding, and running around.
15. Park Slope also has a longstanding donut destination in 7th Ave Donuts and Diner, which serves breakfast as early as 5am. Grab a seat at the old-fashioned luncheonette counter and order a satisfying, greasy spoon breakfast.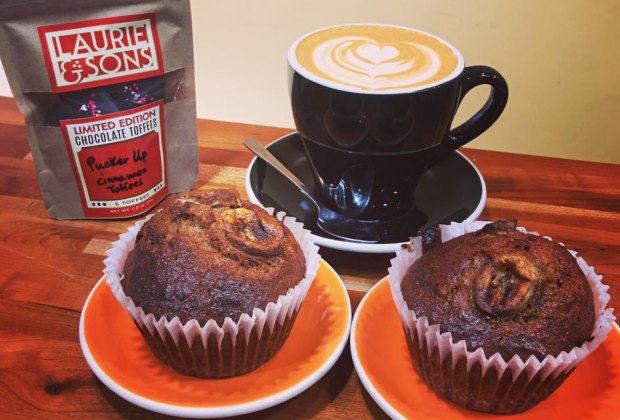 Urban Coffee Rosters can supply you with coffee and pastries on those mornings when your loved one wakes a little too early.
16. South Slope Local in Park Slope is a big, open space with colorful seating and tons of kid-friendly food options (did I mention strong coffee?) that opens at 6:30am in Park Slope. It often hosts meetups and events geared toward parents. Check its Facebook page for details.
17. The 24-hour East Village gem Veselka will knock your socks off with their breakfast blintzes. This warm, cozy establishment has been around since 1954 and is super kid-friendly.
18. It may be a notorious for crowds of tourists, but nothing is more exciting than Times Square early in the morning. Pedestrian traffic is minimal, but the bright lights and billboards are as exciting as ever.
RELATED: 12 Surprisingly Fun Places in NYC to Hang with Your Baby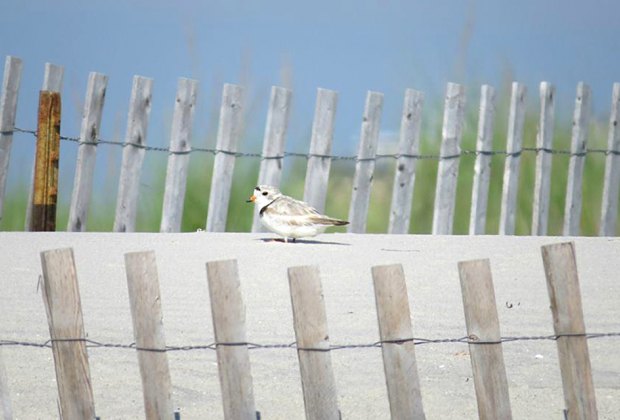 Take an early morning stroll on the beach at Fort Tilden to spot the protected piping plovers. Photo courtesy of the New York Audubon Volunteers
19. Nothing beats a walk on the beach in the early morning! NYC has lots of options accessible by public transit. Look for piping plovers at Fort Tilden, or watch the surfers at Rockaway Beach. Beaches are open to the public at sunrise, but If you and your little ones want to take a dip, be aware that lifeguard hours are seasonal and don't begin until 10am.
20. Strap on your baby to join the American Museum of Natural History for a nature walk in Central Park for an early morning bird walk. Prospect Park also offers resources for bird watching and suggests hitting the park in the early morning for the best sightings. Brooklyn Bird Club also has walks and field trips all over the city, some that start early.
21. Put your toddler in a stroller and check out some of the murals and public art installations throughout the city. Start on the Lower East Side with coffee and a treat from Doughnut Plant.
Unless noted, photos courtesy of the venues.
A version of this story was published in 2018; it has been updated.