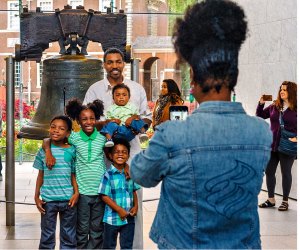 100 Things To Do in Philly with Kids Before They Grow Up
All parents know how quickly the years seem to pass as we watch our babies grow into big kids. At Mommy Poppins Philadelphia, our mission is to help families make the most of this precious time with their children, finding the best events and activities to enrich their lives and create special memories right here in the City of Brotherly Love.
That is why we have compiled a list of the top 100 things to do with kids in the Philly area before they grow up. With a city so rich in culture, history, recreation, world-class museums, theaters, zoos, parks, and annual festivals, the time to get out and start exploring is now!