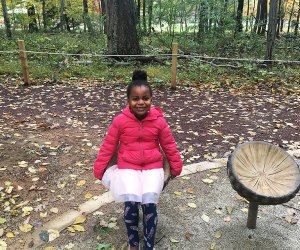 30 Things To Do on February Break with NJ School Kids
With December's winter break a distant memory, it's time to start planning for the next one! This year, Presidents' Day falls on Monday, February 18—and depending on the district, NJ schoolchildren will have a three- or four-day weekend, making it the perfect time for a family outing or day trip, or two.
Looking for indoor fun or outdoor activities like skiing, ice skating, or snow tubing? We've got you covered. To plan a family adventure, check out our best bets for winter day trips, and don't miss our February GoList, FREE February fun, and Events Calendar for even more suggestions.
Read on for our roundup of the best February break activities for kids of all ages.
Click through for details, dates, and pricing.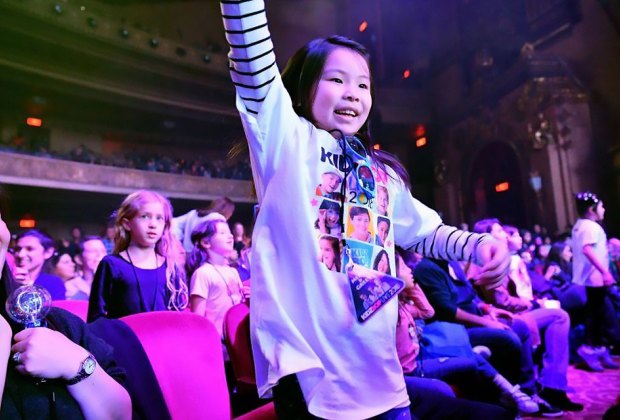 The KIDZ BOP Live Show at the Prudential Center will have the audience up and dancing. Photo courtesy of KIDZ BOP
1. Kick off the weekend by treating the kids to a KIDZ BOP Live show at the Prudential Center on Friday, February 15.
2. Don't miss the charming and amazingly talented teen ventriloquist and singer Darci Lynne and Friends Live at NJPAC on Saturday, February 16.

Be awed by outer space at the Jennifer Chalsty Planetarium at Liberty Science Center. Photo courtesy of LSC
3. Have an out-of-this-world experience at the enormous Jennifer Chalsty Planetarium at Liberty Science Center, or check out the The Lion Guard: The Exhibit, which opens Saturday, February 16.
4. See more than 8,500 aquatic species at Adventure Aquarium.
5. Ooh and aah at the Northlandz model train museum, featuring the world's largest model railway.
6. Head to an indoor water park, where you can slide and splash in the pool no matter the outdoor temperature.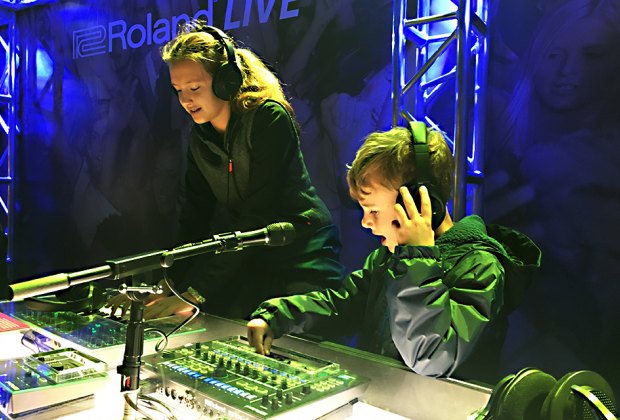 You can be a rock and roll star at the Grammy Experience Museum. Photo by Dory DuHaime
7. Rock out at the new GRAMMY Museum Experience at the Prudential Center in Newark, or try another top Jersey museum. Dazzling Dolly Parton costumes are on exhibit Tuesday, February 5 through Sunday, March 17.
8. Drop in for a few hours of fun at one of New Jersey's indoor playgrounds, like one of NJ's newest spots that opened in 2018.
9. Or drop in to one of these NJ art studios with kids' programming.
RELATED: 100 Things to Do with New Jersey Kids Before They Grow Up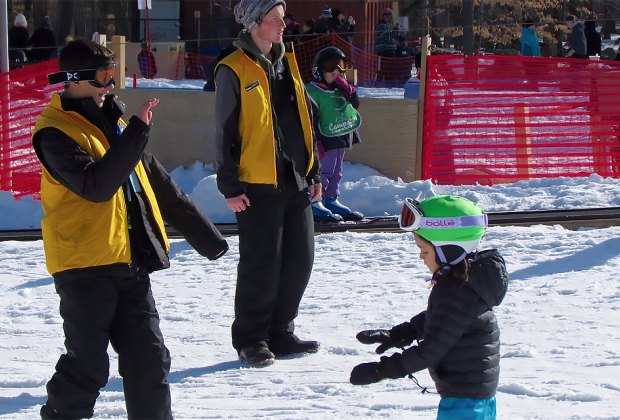 From beginners to experienced skiers, Campgaw has it all. Photo courtesy of Campgaw
10. Hit the slopes close to home at Campgaw or Mountain Creek.
11. Grab a snow tube and hold on tight for a ride down some major hills.
12. Lace up your ice skates for a spin around an outdoor rink, or stay warm gliding around an indoor skating rink.
13. Skate, play, snack, and enjoy some quality family time at the Blue Cross RiverRink Winterfest in Philly.
14. Treat the kids to a pancake breakfast and then learn how to tap a maple tree for a taste of syrupy sweetness at Great Swamp Outdoor Education Center or the Tenafly Nature Center.

Wander through the amazing Grounds for Sculpture. Photo by dmhphotographer
15. Don some cold-weather attire for a stroll through the impressive Grounds for Sculpture.
16. Find more outdoor fun at the new Watchung Sensory Trail at Trailside Nature and Science Center, and check out the center's Presidents' Day events.
RELATED: 50 Fun Things To Do with Kids Indoors in New Jersey: A Winter Survival Guide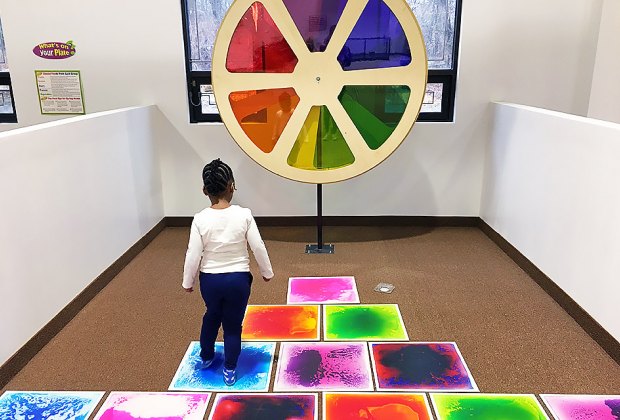 Spin the color wheel and jump to the matching square at Imagine That!!! Photo by Margaret Hargrove
17. Play the day away at Imagine That!!! children's museum.
18. Take a day trip to Morristown, where you can visit George Washington's headquarters and the Morris Museum, which will be hosting some special Presidents' Day activities.
19. Tee up for indoor mini-golf at Monster Mini Golf, and play some video games while you're waiting for your turn.
20. Many NJ Barnes and Noble stores will be hosting storytime and activities featuring The Good Egg and The Bad Seed by Jory John on Saturday, February 16. FREE
21. See Junie B. Jones spring from the pages of her popular kids' books onto the Paper Mill stage on Saturday, February 16.
RELATED: Guide to Indoor Play Spaces for New Jersey Kids

Get creative at the drop-in arts program at the Montclair Art Museum. Photo courtesy of MAM
22. Spend the day at the Montclair Art Museum, which will be hosting an hour-long, drop-in gallery program for children 5 and up on Sunday, February 17.
23. Give the kids a true President's Day lesson by bring them to Washington Crossing Historical Park to celebrate George Washington's bday with birthday card making, demonstrations, and cake. FREE
24. Listen to a story at the Hoboken Fire Department Museum on Sunday, February 17.
25. Blast off with your little astronauts at the Raritan Valley Planetarium.
26. Make time for some ten-pin at a family-friendly bowling alley.
27. Gaze at the stars and hear mythological tales about the constellations at Monmouth Museum's StarLab Planetarium show.
28. Enjoy story and craft time at Alstede Farms on Monday, February 18.
29. Make some presidential crafts and enjoy face painting, performances, and workshops at State Theatre New Jersey's annual Family Day celebration on President's Day. FREE
30. See some of the world's most spectacular animals in Jack Hanna's Into the Wild Live at State Theatre New Jersey on Monday, February 18.