New Jersey Restaurants Where Kids Eat Free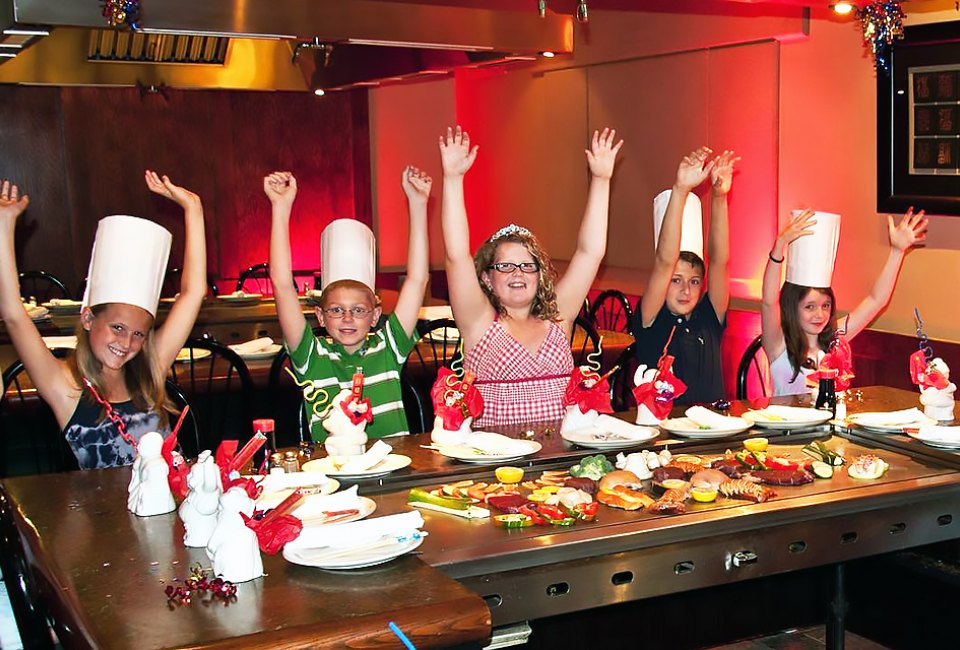 1/11/22
- By
Laurie Rein
Who says there's no such thing as a free meal? Restaurants throughout New Jersey offer free kids' meal promotions nearly every night of the week. Plan it right, and basically, you never have to cook again. Visit your favorite family-friendly restaurant on a kids-eat-free night, and you won't have to worry about overspending on kids' entrees, especially the ones that are barely touched. Check out some of these New Jersey restaurants where kids eat free.
To get more free fun at home and in your town delivered to your inbox sign up for our newsletters and discover all the free events and activities near you in our New Jersey Free Things To Do with Kids Guide.
Deals are current as of publication in January 2022; please confirm before dining out to avoid sticker shock. Note that complimentary meals come with the purchase of an adult meal, unless otherwise noted. And, as one restaurant reminded us, please consider the normal price of a children's meal when tipping your server.
Dinner with a side of knife-juggling and food-tossing—don't try this at home! Eating at Arirang is an event. While the kids love the entertainment, parents love the free meals. On Monday and Tuesday nights, kids 10 and under eat free with an adult meal. The dinner menu contains a full selection of Hibachi dishes and sushi, while the kids' menu features bento boxes and hibachi options. Offer is good for dine-in only.
RELATED: Themed Restaurants and Family-Friendly Interactive Dining Experiences in NJ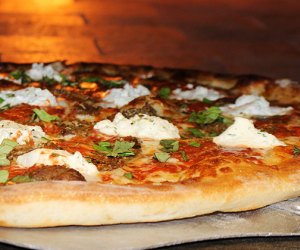 Nino's offers free eats for the kiddos on Mondays.
Head down the shore for tasty pizza and other Italian favorites, plus free kids' meals on Mondays.
IKEA – Paramus, Elizabeth
Spend your money on shopping, not on the food! Sign up for the free IKEA Family card and your kid can net a free meal on select dates. Options from the Swedish kitchen include meatballs, chicken tenders, and mac and cheese.
Delicious Mexican food is on tap at this Bergen County restaurant. Bring the kids on Sunday afternoons and evenings for free meals that include tacos, nachos, quesadillas, and burgers.
Wednesday night is fiesta night at Rosalita's—kids eat free and can enjoy face painting, balloon animals, and other fun activities. Adults can dine on fresh burritos, tacos, salads, and sizzling fajitas while the kids fill up on quesadillas, tacos, and burgers. Gluten-free options are available.
RELATED: Birthday Freebies for Kids: 60 Places to Nab Free Stuff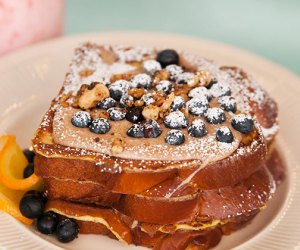 Leave your jammies on and have a casual breakfast at The Pop Shop.
Free meals and breakfast in PJs? We're in. Roll out of bed on Saturday mornings and head over to The Pop Shop for free breakfast from 8-10am.
It's not often that a restaurant offers free kids' meals on a Saturday, but The Station gives you something to look forward to on the weekend. The adult menu features a wide variety of burgers, sandwiches, and other American favorites, and kids can choose from chicken fingers, grilled cheese, and other staples.
Bring the family to this lively, traditional Irish pub on Sundays, and the kids' meals are free. The extensive menu features entrees like shepherd's pie and fish 'n chips, while kids can select reliable favorites like burgers and pizza. Live Irish music and big-screen televisions add to the fun, family atmosphere.
RELATED: Best Family-Friendly Restaurants Near Liberty Science Center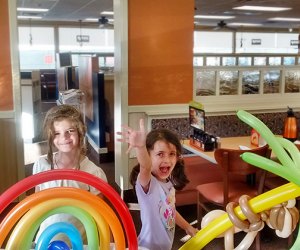 Treat the kids to breakfast for dinner at IHOP. Photo by the author
Chain Restaurants Where Kids Eat Free in New Jersey
IHOP – Multiple Locations
Pancakes for dinner! The smiley face ones are my kids' top pick. Many IHOPs throughout New Jersey offer free kids' meals on various nights of the week, depending on location. Both kids and adults can opt for breakfast dishes, like pancakes and eggs, or diner-style burgers and sandwiches.
Denny's – Multiple Locations
Tuesday night is kids-eat-free night at most Denny's locations. Load up on comfort food or breakfast for dinner, and the kids can dine on mac and cheese, French toast, spaghetti, and other kid staples.
Kids' meals at Perkins include a lot of food! Choose a breakfast or dinner entree, such as a burger or pancakes, plus a side, drink, and dessert. Most locations have a designated kids-eat-free night.
Unless noted, photos courtesy of the restaurants
This article was originally published in 2014.
Sign up for the Mommy Poppins Newsletter today!
i