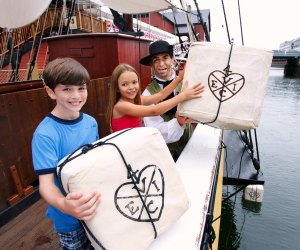 100 Things To Do in Boston with Kids Before They Grow Up
There are so many things to do in Boston with kids. Our historic city—steeped in history, compact, and easy to navigate (on foot, at least)—offers a wealth of opportunities for family fun that are hard to pass up. With our list of top family activities in Boston, Mommy Poppins Boston can help to make sure you don't miss any of the best, most memorable things to do. We've included well-known favorites from the Freedom Trail to our glorious shoreline, but of the 100 not-to-be-missed, kid-friendly activities, there are likely a few even native Bostonians haven't done.
How about a handy checklist to put on the 'fridge or family bulletin board? We've made a printable version of this list that features 50 of our fave Boston-based family activities.
---
Originally published December 2012