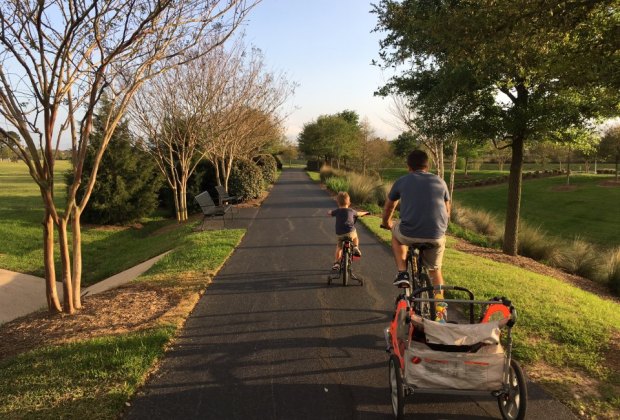 What's open in coronavirus shutdown: parks, beaches, hikes you can do while social distancing
The past few weeks have consistently become more and more uncertain, and what started as caution quickly turned into school closures, remote jobs, and a recommendation to stay home as much as possible. With the city on lockdown our normally robust calendar of events has dwindled down to cancellations, postponements, and virtual activities as we try to navigate our current norm of social distancing, however, we don't think that means your weekend has to be any less fun than normal.
We rounded up a slew of activities that will keep you engaged and entertained all weekend long. And while rain is in the forecast, if it holds off and you're able to get outdoors this weekend to take advantage of some passive recreation, please stay aware and safe! And if all else fails, don't forget to consult our parents' pandemic guide with hundreds of at-home activities and crafts.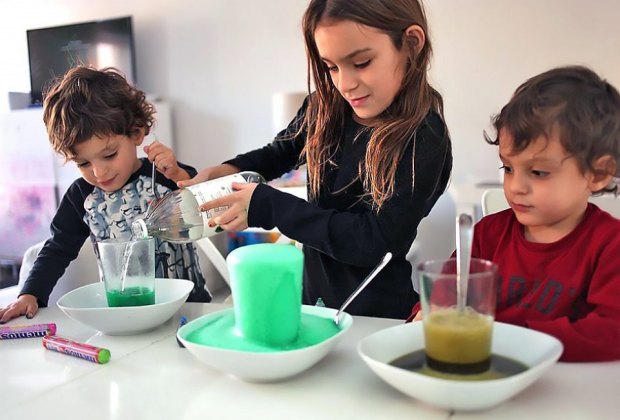 Creating a baking soda volcano is a classic science experiment for kids. Photo by Sara Marentette Nighswander
Take a break from screen time and get your brains spinning with some
hands-on science experiments
- 63 to be exact! - utilizing materials you likely already have at home. These experiments are so fun that you just may end up with a future scientist on your hands!
Tired of hearing "I'm bored!" come out of your kids' mouths? We have a whole guide of boredom busters that will keep the kiddos engaged in the event that the weekend is a wet one.
Bust out the pillows and build an indoor obstacle course. Added bonus: if you get them running through it fast enough it can do double duty as some exercise.
4. Head to the beach.
If the weather is clear, head down to Galveston for a day at the beach. A picnic lunch and your toes in the sand could be just the medicine you need to relieve some of the stress of the week.
Explore the Houston Arboretum and Nature Center. While the Nature Center Building is currently closed, the trails and public bathrooms are open. Be sure to print out one of the Center's Habitat Hikes before you go for a self-guided hike that passes an educational Field Station and highlights of their Naturalists' favorite spots.
Take advantage of one of the many beautiful trails around the city. You'll get fresh air and exercise - two big wins in our book - and you may even get to explore a new place!
7. Head to Blessington Farms for some strawberry picking.
Then once you're home you can head to the kitchen and get to creating some delicious recipes together. If Blessington is too far of a drive, be sure to call ahead to one of the numerous other berry-picking farms around town to see if they're open for business!
8. Check out one of the many parks and playgrounds around the city.
We guarantee there are many that offer up so much fun that the kids won't want to leave.
9. Grab an artmix-to-go kit from artmix studios for some pre-planned crafts.
This novel experience may just become your new favorite way to see movies! Not up for leaving the house? We understand that, too, and have also rounded up 50 of the best kids' movies to watch during family movie night.
More than anything, though, hold tight to the things that matter. We are constantly updating our event calendar with virtual activities and will be here providing resources and family fun as we all navigate our way through the Coronavirus closures and cancellations.

Top photo by Rachael Cherry