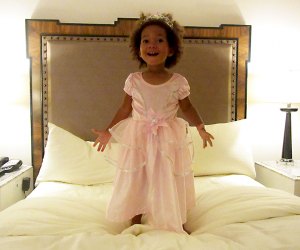 12 Unforgettable Experience Gifts for Kids in and around NYC
It's no secret that little kids mean lots of gear, clothes, and toys—and the stuff only multiplies as your children and family grow. So, rather than going for broke buying all the latest toys and tech, consider gifting your kids with an unforgettable only-inNew York experience or the holidays (or a big milestone birthday).
Whether you've got tough-to-impress teens, or preschoolers with more toys than they know what to do with, we've got a dozen ideas for experience gifts for kids in and around NYC.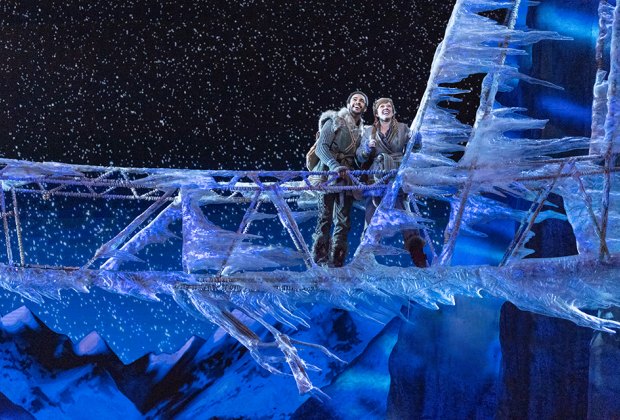 Give your kids the gift of some of the best theater in the world, like the dazzling Frozen on Broadway. Photo by Deen Van Meer
See a Splurge-Worthy Stage Show
2021 Update: Broadway will reopen on September 14 with full-capacity shows. Reopening date for New Victory Theater is TBD but sometime in the fall.
All three of my little New Yorkers have already ventured to Broadway for their first show—and each has been magical in its own way. Though I saw The Lion King, Annie, and Frozen from some pretty excellent seats, my eyes were more drawn to each of their little faces, watching their eyes dance as they took in the spectacle unfolding on stage. It was as much a gift to myself as to them. While kids as young as kindergarten can take in some shows on the Great White Way, parents of preschoolers aren't out of luck. Consider tickets to one of the stunning productions at the New Victory Theater. The theater is sized just right for little ones, so there's never a bad seat (although there are also boosters aplenty), and you can pre-order your intermission snacks for pickup if you're seeing a long show!
Have an Up-Close Animal Encounter
Animal Planet's series The Zoo, which goes behind the scenes at NYC's beloved wildlife conservation institution the Bronx Zoo, is must-see TV in our house—it's hard not to fall in love with the animal ambassadors. Consider gifting your kid with a Wild Encounter of their own. The price is about $300 for a group of six people for 30 minutes. You can have a private encounter with a giraffe, penguin, cheetah, sloth or opt for a surprise visitor. Experiences are available for kids as young as 2, though the minimum age for most Wild Encounters is 6. Whether you opt for a private animal connection, or book the Animal Ambassador Tour, which includes a hosted cart tour of the grounds, magic awaits. Make sure your camera is ready for all the memorable moments.
RELATED: 10 Worth-the-Money Experiences for NYC Kids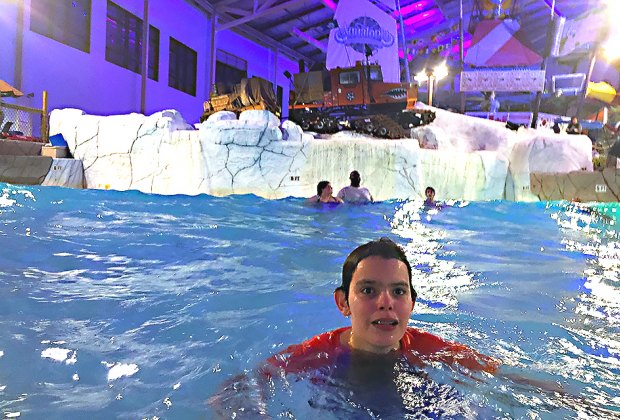 Camelback Resort is a perfect weekend getaway! Photo by Matt Nighswander
Book an Overnight Getaway
You may not be able to jet off for the holiday season, but a night or two at a nearby hotel might be well within your budget. We've got tons of ideas on our family travel page, including picks for the Adirondacks, Catskills, Hudson Valley, Poconos, and more East Coast destinations. Even better if your hotel comes with extra perks, like indoor water parks or quirky attractions.
Enjoy a Staycation in the City
An overnight in an NYC hotel can feel pretty special, especially if you order room service! We have many more family-friendly hotel picks with serious kid perks, from indoor campouts to heated rooftop pools.
RELATED: 21 NYC Holiday Activities Every Kid Should Get to Try Once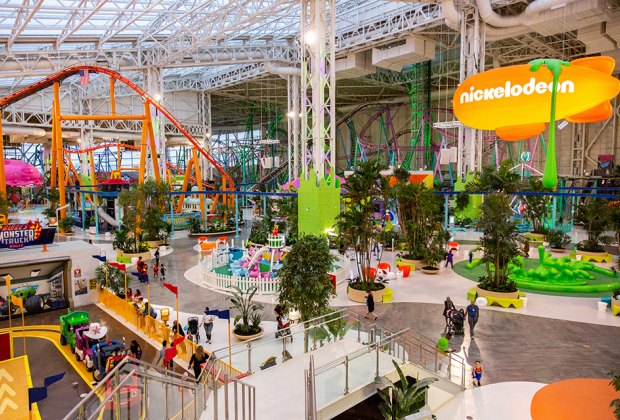 Explore the newly-opened American Dream Mall. Photo courtesy of BFA for American Dream
Explore American Dream
The newly-opened American Dream Mall across the river from NYC brings with it a slew of kid-friendly attractions. Spend your morning exploring the Nickelodeon Universe indoor theme park with 35 rides and attractions, plus plenty of familiar characters like Dora. You can skate on the NHL-sized indoor rink, and even hit the (indoor) slopes. Bonus: You can get there without a car.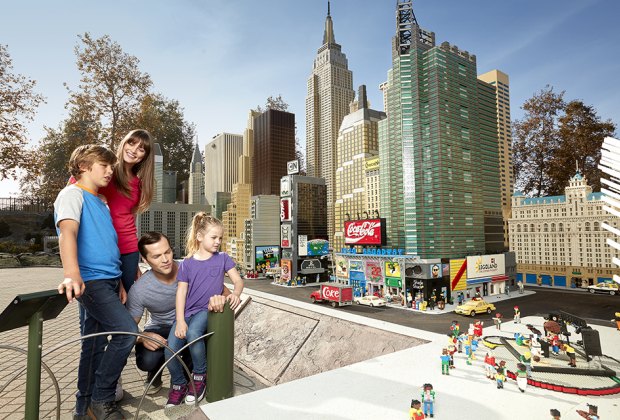 Photo courtesy of Legoland
Nab a Legoland Season Pass
Legoland Resort is now open for the summer and season passes are a splurge-worthy gift for the Lego lover in your life. It's also the gift that keeps on giving, guaranteeing you access to all the happenings in the resort's first 12 months.

Cirque du Soleil's T'was The Night Before playing at Madison Square Garden's Hulu Theater is a thrilling experience. Photo by Erricsson Lawrence​
Join the Circus
2021 Update: Reopening of Big Apple Circus is TBD. Cirque du Soleil has yet to announce New York performances.
Or at least cheer the performers on from the comfort of your seat! My family's recent visit to the beloved Big Apple Circus—with three generations in tow!—was a wonder-filled event. My gaze ping-ponged from the performers, to Grandpa, to my teenager, my 6-year-old, and back again. Though I'd argue it's impossible to outgrow this trip to the big top, a more mature option is Cirque du Soleil, which puts on the most eye-popping, jaw-dropping performances with magical themes.
Sleep Under the Big Blue Whale
2021 Update: Sleepovers at the American Museum of Natural History are currently suspended.
Book a sleepover at the American Museum of Natural History, or at a number of unique city locations that host special overnight slumber parties year-round. You can go on a Family Overnight Safari at the Bronx Zoo, sleep with the sharks at the New York Aquarium, or sleep over at NYSCI or The Intrepid. What you might lose in sleep on one of these group outings, you'll make up for in memories. Check with each museum for specific details.
Hit a Homer with a Baseball Lover's Tour
Both Yankee Stadium and Citi Field offer behind-the-scenes tours of NYC's biggest baseball shrines. You'll get to glimpse the locker rooms, sit in the press box, pose like a Major Leaguer in the dugout, and more. Each stadium has its own self-contained museum, too, and you'll get plenty of time to peruse the memorabilia, whether your little slugger goes crazy for pinstripes or bleeds orange and blue. It's also a good way to pass the time before pitchers and catchers report. Tickets are relatively reasonable, so perhaps you can pair this gift with some tickets to a game come spring.
Hit the Slopes
For a winter birthday or holiday, gift an outing to a nearby ski resort for some quality snow time. Check out our post about our favorite ski spots. Many places offer snow tubing or sledding, too, and some ski resorts near NYC are even reachable without a car.
Bounce Sky High
While the big indoor fun zones within city limits are much heavier on bounce houses than trampoline parks, there are several spots nearby where kids can spend the day jumping off their candy cane high. Consider a visit to Ridge Hill's Rockin' Jump, or one of several other high-flying spots in New Jersey, Westchester, and the Hudson Valley.
Book a Class
The gift that keeps on giving, classes for kids are the perfect way to invest in your child's passions. For my daughter's 10th birthday, we gave her a week of cooking classes. She came away with a binder of recipes, a newfound kitchen confidence, and a killer knack for making roasted potatoes. The help at dinnertime has been appreciated! If your kid is more at home in the studio than the kitchen, consider art classes. Other options include riding lessons, gymnastics classes, and countless other options in our Classes Guide.