20+ Things to Do During February's Winter Break in Westchester With Kids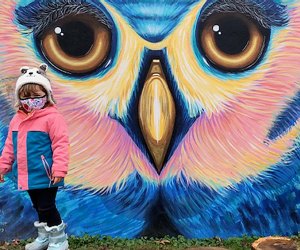 If you're worried about keeping the kids busy during a winter break staycation, we've got you covered. We've rounded up more than 20 fun things to do during the February break with Westchester kids.
These picks for Presidents Day week include in-person events, at-home activities, and fun anytime excursions.
We've also got an entire post dedicated to February's top to-dos, and our Event Calendar is constantly updated.
Please call or check websites before heading out to any event for potential cancellations or for COVID safety details.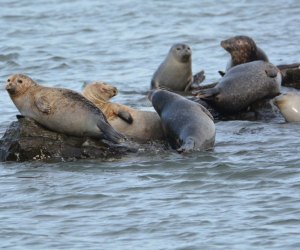 Local coastal waters are a favorite hangout for harbor seals. Photo by Xylia Serafy
Fun Outdoor Excursions Near Westchester for February Break
1. See the Sea Animals
Bring the binoculars on a seal-spotting and birding cruise (yes, in February).
2. Sip Hot Chocolate
Bundle up for toasty fun at the weekend-long Hot Chocolate Fest at Ashokan.
RELATED: Where To Go Maple Sugaring in Westchester and the Hudson Valley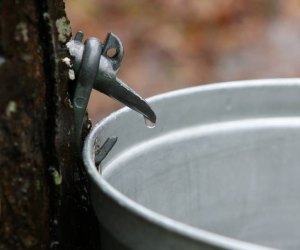 See trees being tapped as part of maple sugaring festivities throughout the Hudson Valley. Photo courtesy of the Watershed Institute
3. Go Maple Sugaring
Learn about maple sugaring, an age-old winter tradition that dates back to the Native Americans.
4. Take a Hike
Enjoy nature on a visit to Teatown Lake Reservation.
5. Take Advantage of the Weather (Seriously!)
Peruse our Winter Fun Guide for where to go skiing, snowboarding, sledding, and more.
RELATED: Snow Games for Kids Beyond Sledding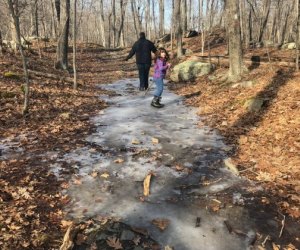 Outdoor activities are the safest this season, so make the most of the outdoor time. Photo by Ally Noel
6. Head Outside
Ramp up your nature play with 40 outdoor activities for anytime winter fun.
7. Learn from the Experts
Go on a FREE guided hike of Mount Kisco's Westmoreland Sanctuary. FREE
RELATED: Northeast Snowboarding Parks Where You Can Catch Some Air

Take a day trip to a mountain for skiing, boarding, or tubing. Photo by Ally Noel
8. Take a Day Trip
Stay close to home on one of these family-fun winter day trips.
9. Try an Outdoor Break Camp
Visit the Sheldrake Environmental Center and try a February break offering.
RELATED: The Best Sledding Hills in Westchester for Kids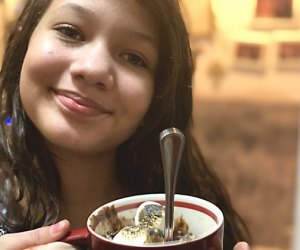 Mug cakes are a fun dessert and boredom buster in a sweet package. Photo by Jody Mercier
At-Home Activities for Winter Break
10. Put Your Mugs to Good Use
Set the kids loose in the kitchen to whip up one of these microwavable mug cakes; no oven required.
11. Make a Snow Globe
Really shake things up with a DIY snow globe.
12. Show Your Love for Pluto
Attend the I Heart Pluto Festival virtually to learn more about this dwarf planet.
13. Beat Cabin Fever
Stuck in the house? We've got 45 snow-day boredom busters for kids.
14. Host a Virtual Playdate
Arrange a virtual playdate for your preschooler using these creative ideas.
RELATED: At-Home Guide for Families: 100s of Activities for Kids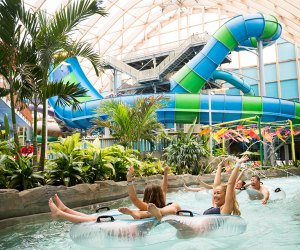 Kartrite's indoor water park is a warm diversion from winter's chill. Photo courtesy of the Kartrite
Indoor Destinations Near Westchester for February Break
15.
Visit an Indoor Water Park
Escape the cold and pretend it's summer with a visit to one of these indoor water parks.
16.
Spend the Day at a Local Museum
Explore all the kid-friendly attractions at the Hudson River Museum. See our museums guide for other exciting options.
17. Learn about Marine Life
Get groovy with a far-out science project, crafting lava lamps at the Westchester Children's Museum.
18. Play Indoors
Burn off some energy at one of the many indoor play places in our area that have modified their operations for COVID-19 safety.
19. Make Some Art
Drop in for an impromptu art project that might include paper crafting, painting, or even slime.
20. Visit an Area Museum — for Free
Take advantage of FREE admission to any of these NYC museums, zoos, and gardens.
21. Or Try a New-to-You One
Cross the Hudson and check out one of several family-friendly museums in New Jersey.
22. Get Messy
Roll up your sleeves for messy parent-child fun at Saturday Clay.
And Last but Not Least ...
23. Go on Vacay
Take a mini-vacation with one of these winter weekend getaways that won't break the bank.
24. Find Even More Fun Ideas
Populate your planner with 30 fun things to do with Westchester kids this winter.
This post was originally published in 2019 and is updated annually.