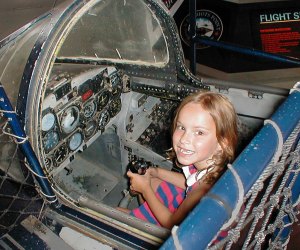 45 Unmissable Things to do with Kids in the Hartford Area
Smack in the middle of the state, Hartford County is a place you'll probably have lots of occasions to pass through even if you don't live nearby. Luckily, this county, the second most populous in Connecticut, is packed with museums, parks, and other attractions that are worth a stop for a morning or afternoon. While there are many more things to do with kids than this 50-item list shares, we have collected some unmissable places and events Connecticut has to share. Whether you and the brood are in the mood to learn, soak up nature, or get some exercise, this list has a family fun idea for you.
1. Cheer on the Yard Goats at the all new Dunkin Donuts Stadium
2. Ride the carousel at Bushnell Park.
3. Spend a summer day at Lake Compounce in Bristol.
4. Eat apple fritters at the Southington Apple Harvest.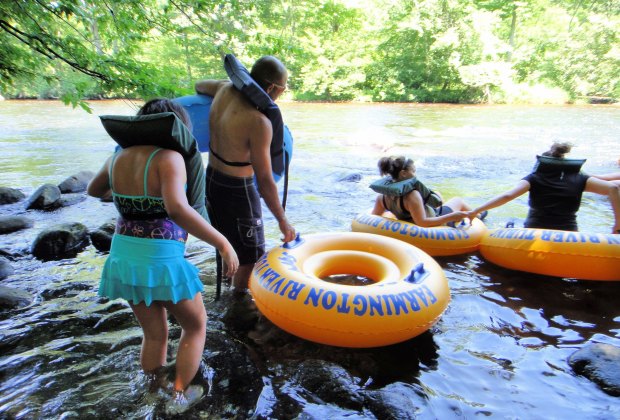 Farmington River is a tubing mecca. Photo courtesy of Connecticut Office of Tourism
5. Go tubing down the Farmington River.
6. Sled down the huge hills at Page Park.
7. Learn about the history of this great state at The Old State House.
8. Watch a show at the Southington Drive-in Theater.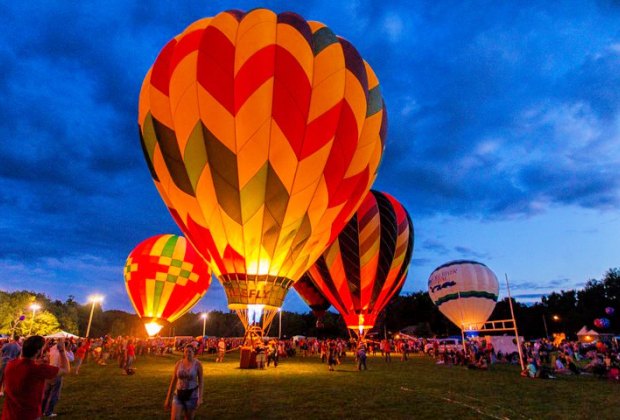 Plainville's hot air balloon celebration heats up in August. Photo courtesy of the festival
9. Gaze in awe at the Hot Air Balloon Festival.
10. Go apple picking at Karabin Farms
11. Ski the slopes at Mt. Southington
12. Dress up and enjoy a show at the Bushnell Memorial Theater.
13. Smell the roses at Elizabeth Park's rose garden.
14. Take a ride on the go-karts at Sonny's Place.
15. Explore New England's woodland environment at Roaring Brook Nature Center.
16. Go inside "Conny," the gigantic life-size whale at The Children's Museum.
17. Go see The Christmas Carol or another great show at the Hartford Stage.
18. Lace up your skates and enjoy a day at West Hartford's Veteran's Memorial Rink.
19. Become mesmerized by the beauty of Fantasia's Christmas Light show.
20. Excite all your senses at Wickham Park's Sensory Garden.
21. Climb to the top of Castle Craig in Meriden.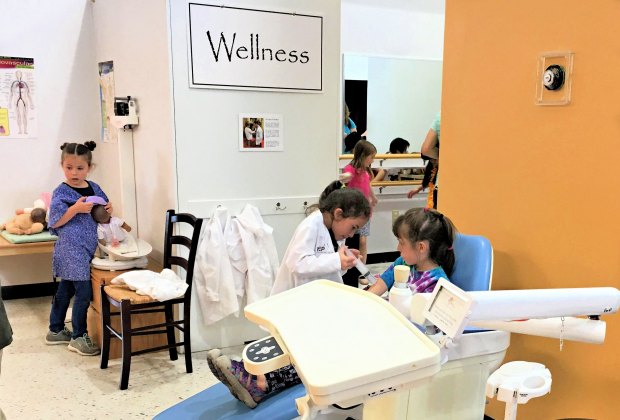 Got kids who like to play pretend? Visit Imagine Nation. Photo by Clementina Verge
22. Let your imagination run wild at the Imagine Nation Museum.
23. Taste the amazing pastries and baked goods at Mozzicato's Italian Bakery.
24. Learn about Hartford's most famous author at the Mark Twain House.
25. Hike around Talcott Mountain State Park.
26. Learn about the prehistoric times at Dinosaur State Park in Rocky Hill.
27. Go for a tour of the factory and then make your own soda at Avery's.
28. Sit in the cockpit of an airplane at the New England Air Museum.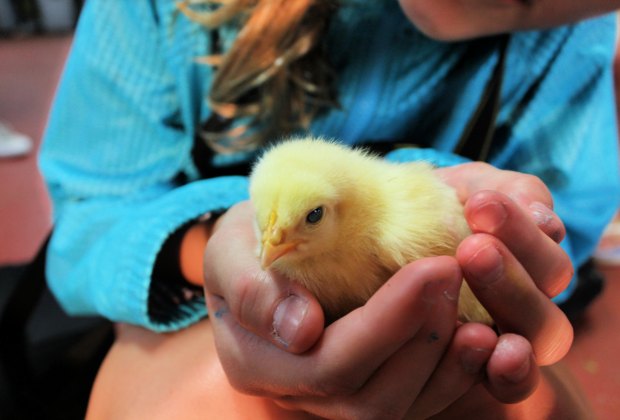 Baby animals are for cuddling. Photo courtesy of Flamig Farm
29. Pet the animals at the Flamig Farm.
30. Indulge your favorite hobby at the Time Machine Hobby in Manchester.
31. Take in a class at the New Britain Youth Museum.
33. Grab a cold ice cream on a hot day at Bloom Hill Farm.
34. Take a gander at Connecticut's waterfalls at Enders Falls.
35. Stop in at Amato's Toy and Hobby store, one of the oldest toy stores in the state.
36. Try indoor rock climbing at Central Rock Gym in Glastonbury.
37. Grab an ice cream cone and a game of summer mini golf at Farmington Mini Golf.
38. Learn about the original creator of Webster's Dictionary at the Noah Webster house in West Hartford.
39. Learn about the history of carousels at the New England Carousel Museum in Bristol.
40. Enter into a magical world of literature at the Storyteller's Cottage in SImsbury.
41. Get all the little wiggles out at this Milford trampoline park.
42. Have an adventurous child? Bring them out to Fearless Flyers Academy to learn trapeze.
43. Cupcakes. So many cupcakes at Pink Cupcake Shack.
44. Take your little nature-lover to a Budding Naturalists class at the Connecticut Audubon Society.
45. Explore bubbles, robots, tornadoes and more: Our universe sure packs a lot of excitement, power, and puzzles, and so does the Connecticut Science Center.
Originally published 1/29/2012.