Elizabeth Park Spring Day Trip With Kids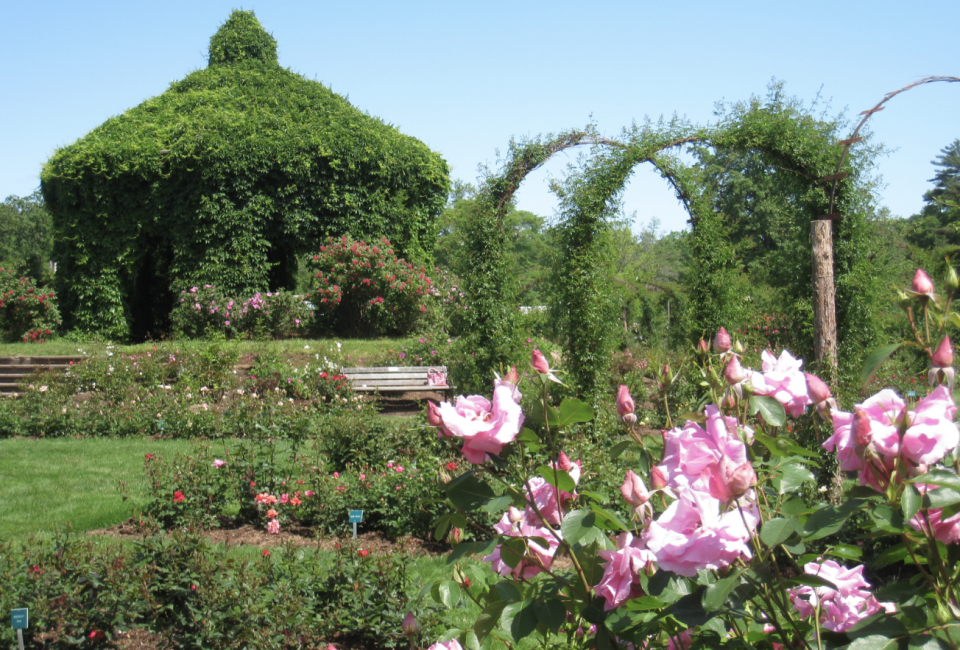 3/13/17
- By
Tania Pesce
It's beginning to feel a lot like "spring" here in Hartford County with the warmer temperatures! It's the perfect time to enjoy an outdoor day trip. Elizabeth Park, a little gem tucked away in West Hartford, is a great spot to visit especially this time of year. Be sure to also visit some of the other parks in the Hartford County area. For more springtime fun check out our CT spring fun guide!
The beautiful Elizabeth Park is home to the Rose Gardens with over 800 varieties that begin to bloom early June. There are also a few other gardens that you can take a stroll through on your own or, if you like, take one of their free public tours. Walk along the trails to stop and smell the flowers or bring a ball to kick around with the kids. Both are beautiful. With such a breathtaking view, the trails are a good place to take pictures of your little ones. The park also features a lovely playground which is one of the 26 living memorials dedicated to the victims of violence in Sandy Hook. In the park you can also enjoy things like their summer concert series, plant sales, and many other fun events. Admission to the park as well as to the public events are free.
Once you work up an appetite be sure to check out The Pondhouse Café located within the park. The café uses all fresh organic ingredients and the creative menu offers options like fig & gorgonzola flatbread and salad, honey almond salmon, and many more tasty plates. If you're looking for a quick snack you can go to The Doghouse which offers a takeout window for treats not only for you but your dog, too. There are tables to sit outdoors and even a horseshoe pit to play in!
Elizabeth Park Conservatory
1561 Asylum Ave.
West Hartford, CT 06117
Photo Courtesy of Wikimedia Commons.
Originally published 5/14/13.

Sign up for our free
newsletters.
Mommy Poppins is a family activity website that helps people find things to do with kids.
©
2023
MommyPoppins. All Rights Reserved.
mp-prod4-v4.32.99
We use cookies and other data collection technologies to provide the best experience for our customers.
Learn More
Sign up for the Mommy Poppins Newsletter today!