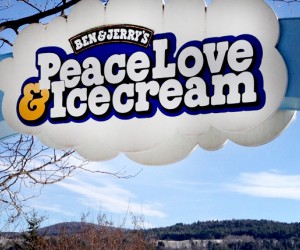 Food Factory Tours: Go Behind the Scenes at 5 Treat Spots
Ever since my kids saw the stop-motion animated film Chicken Run set in a very tightly-run chicken coop, they've been obsessed with factory tours. The precision and organization of a factory assembly line is fun to watch and, despite the repetition, doesn't get tedious (unless you happen to work there). Going behind the scenes and seeing how products are made is always interesting, though I admit my family is partial to food factory tours that culminate in sampling the finished product.

Here is a list of six sweet (and salty) food factory tours that are fun and educational for kids, all located in the Northeast. Some are easy day trips from the tri-state area. Others require a weekend and make great destinations for any upcoming school breaks.
Hershey's Chocolate World – Hershey, Pennsylvania
251 Park Boulevard
Chocoholics, start your engines and head to Hershey to see where the eponymous company makes its sweet stuff like the iconic Hershey's Kiss or Hershey's Chocolate Bar. Seeing how these sugarcoated morsels are made is really fun: You can learn the entire bean-to-bar process on the FREE Hershey's Great American Chocolate Tour Ride. Afterward, sample the milk chocolate magic or try one of the other interactive attractions like the Hershey's Make Your Own Candy Bar station. For $14.95 per person, you can design your own bar, customized with a variety of colorful toppings.

Utz Potato Chip Factory – Hanover, Pennsylvania
900 High Street
If your family prefers salty eats to sweets, hit Utz's 600,000-square-foot facility to see how spuds become chips. Go on a FREE self-guided tour Monday through Thursday and observe the process from a glass-enclosed observation gallery. Afterward, head to the outlet store a few blocks away to snag Utz snacks at a steep discount.

Intercourse Pretzel Factory – Intercourse, Pennsylvania
Unfortunately, the Intercourse Pretzel Factory closed in March 2015
Located in the heart of Lancaster County's Pennsylvania Dutch Country, this factory offers a FREE 15-minute tour, and though it's short you get a nice overview of the pretzel-making process. You're even given a piece of dough so you can hone your twisting skills. Intercourse Pretzels are made with no preservatives, and come in salted and "bald" varieties, as well as special flavors like brown butter and cheese. Check the website for the tour schedule as they're only given at certain times of year. There are loads of family-friendly activities in Lancaster so it's worth making a weekend out of it.

PEZ Visitor Center – Orange, Connecticut
35 Prindle Hill Road
Kids (and adults) just love those super-sweet, rainbow-colored candies that come out of whimsical dispensers. Although you aren't able to set foot on the factory floor, you can get a peek at the production through viewing windows on a self-guided tour. It's more like a PEZ museum, really, since you can also gawk at the largest collection of PEZ memorabilia in the world. The company has been making dispensers since 1927, so you get a great dose of vintage pop culture. Think you're an expert? Try your luck at the PEZ trivia game.

Cape Cod Potato Chip Factory – Hyannis, Massachusetts
100 Breeds Hill Road
Our Boston site already picked this behind-the-scenes factory tour as one of the best FREE things to do on Cape Cod with kids. Come see how these chips are made artisan-style, cooked in small batches in old-world kettles. The factory gets more than 250,000 visitors annually, so it's quite a popular attraction. The self-guided tour is offered Monday through Friday and culminates with plentiful samples. The perfect way to spend a rainy day on the Cape.

Ben and Jerry's – Waterbury, Vermont
1281 Waterbury-Stowe Road
Open year-round, this Northern Vermont ice-cream factory is a sweet oasis of cold and creamy delight. Since it's located in Waterbury, it's an easy stop if you're visiting hipster Burlington, or skiing or snowboarding at Stowe. The tour starts with a short film that tells the story of the company and its founders. Next, you get to see the production floor from the glassed-in mezzanine. A guide is on hand to answer any questions. Your last stop is the Flavoroom, where you can taste the flavor of the day. In summer, you can even picnic on the rolling grounds.

Find more family vacation inspiration in our NYC Day Trip Guide and on our Travel site.
Photo by Amy Meredith via Flickr