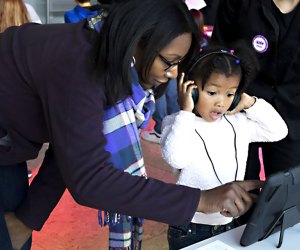 60+ Free Places To Play with Westchester & Hudson Valley Kids
We spend a lot of money on kids—not just clothes and other necessities, but also camps, pool memberships, enrichment classes, and extracurricular activities. Tack on the annual birthday bash, and poof—there goes the paycheck!
To help ease the financial pile-on (especially during the pricey holiday season), we've identified a long list of ways to keep kids entertained and stimulated without spending a dime. Read on for more than 60 free places to play with Westchester kids.
Looking for more free fun? Keep tabs on our Event Calendar, which is always loaded with free (and low-cost) activities for all ages!

Stroll through the Greenburgh Nature Center. Photo courtesy of the center
Free Fun at Farms and Nature Centers
Hilltop Hanover Farm in Yorktown Heights is free to visit (fees apply for select events and pick-your-own produce).
Admission to Stone Barns Agricultural Center is free in winter.
Explore the aquaria and touch tank at the Marine Education Center.
Take a romp through the Discovery Playground, roam the trails, and walk to the pond in search of turtles at the Greenburgh Nature Center.
Watch apples get pressed into cider.
See what the animals are up to and view the historic buildings and tools at Muscoot Farm in Katonah, where admission is free.
Get knee-deep in seining in the warmer months…
...or try a hands-on nature program.
RELATED: Free Times To Visit NYC Museums, Gardens, and Zoos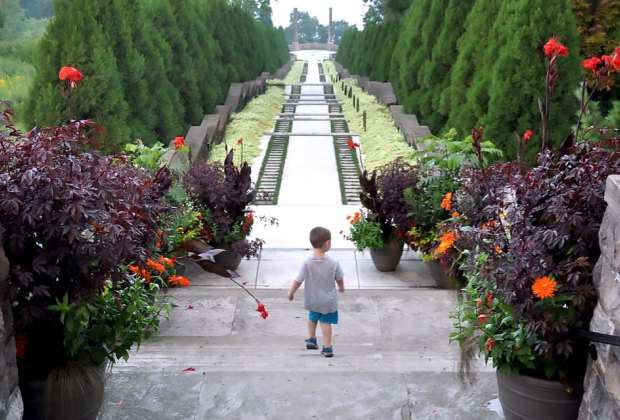 Untermyer Gardens has acres of woodlands and gardens and peaceful moments to explore. Photo courtesy of the gardens
Free Fun at Parks, Playgrounds, and Gardens
Benefit from free admission to select historic sites on one of the National Park Fee-Free Days.
There's loads to do on the grounds of Bear Mountain—whether viewing fall foliage, sledding, or visiting the trailside zoo (though technically free, there's much to justify the voluntary donation). A parking fee applies.
Stroll the beautiful, tranquil gardens of Untermyer.
Roam the gardens and have a picnic at Caramoor. (Just make sure a concert isn't occurring that day—fees will apply.)
Take a stroll on the Westchester RiverWalk, which you can pick up in Tarrytown, Croton, or Peekskill.
Hop on your bikes and cruise the car-free Bronx River Parkway during Bicycle Sundays from May–September…
...or check out one of these great bike paths throughout the county.
Take a hike and take in the beautiful Hudson Valley landscape, especially lovely in fall.
Bike, trike, skate, and stroll along the Hudson Valley Rail Trail and meet up with the Walkway Over The Hudson, the breathtaking 1.28-mile long pedestrian bridge that's hailed as the "world's longest elevated park." Keep an eye out for occasional events, like stargazing.
Be intrepid—explore a playground you haven't yet romped through.
Go sledding!
Take advantage of free (or cheap) ski programs in the Northeast.
RELATED: Free Perks that Come with Your Westchester Library Card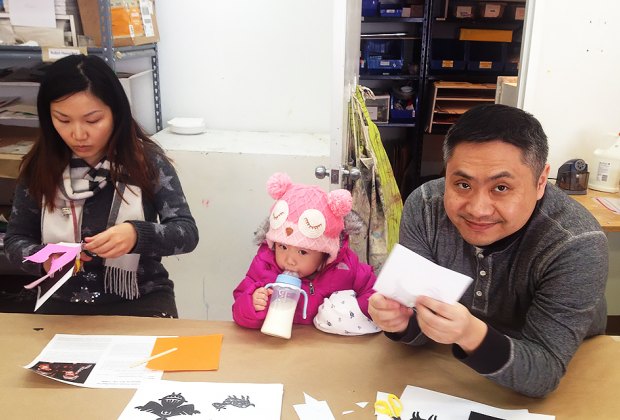 Get creative together at a community free day at the Pelham Arts Center. Photo courtesy of the center
Free Fun at Museums, Historic Sites, and Cultural Spots
Keep an eye out for the periodic Pelham Art Center community free days ...
...and Mid-Hudson Children's Museum Family Free Nights.
Visit the Neuberger Museum of Art on the first Saturday of any month, when admission for all ages is free.
Mark your calendar for free admission to participating sites on Smithsonian Museum Day Live in September. Check your local library for year-round free museum passes.
Take part in a free hands-on art workshops for kids at the Blue Door Art Center. A different project is offered each week.
John Jay Play Days run May through October. Visit the six Discovery Centers, help collect eggs, participate in a hands-on activity, and bring a picnic.
Visit a local gallery.
Learn all about harness racing at the interactive Harness Racing Museum & Hall of Fame in Goshen.
For a slice of local American history, visit St. Paul's Historic Church.
Experience the Museum in the Streets, scavenger-hunt style, in Hastings-on-Hudson.
Visit the Orange County Farmers Museum during on weekends from mid-May to October to view historical farming artifacts, including a blacksmith shop, barns, a saw mill, and equipment.
Learn about military history and cadet life at the West Point Museum.
Take a short jaunt up to Cornish Estate in Cold Spring to see ruins without having to fly to Pompeii.
Yet more ruins are worth exploring at the West Point Foundry Preserve.
RELATED: Free Museum Days in Westchester and the Hudson Valley
Free Fun at Libraries
The 38 branches of the Westchester Library System offer more than just books and storytimes. There are loads of free perks, and the best events are found in our Event Calendar.
Take your talent to the stage at a poetry slam and open-mic night at the White Plains Public Library.
The Trove at White Plains Public Library, in particular, features special programming, interactive shows, and more.
Or put on your own puppet show at Larchmont Library's puppet theater, or play with the toys.
RELATED: Free Drop-In Storytimes for Westchester Kids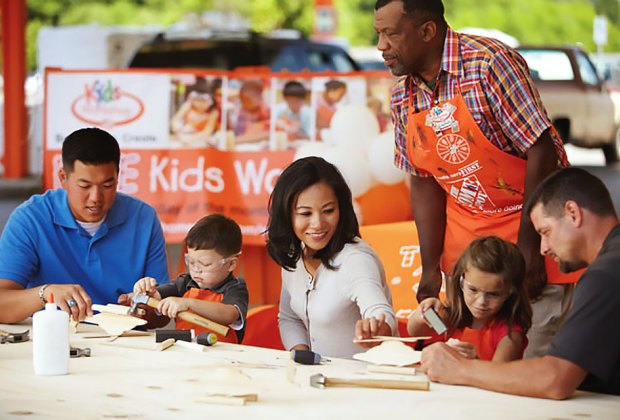 Home Depot hosts free family-friendly workshops once a month. Photo courtesy of Home Depot
Free Fun at Malls and Stores
Learn coding, music composition, and other gadget tricks in free classes at Apple stores. Play with the displays to discover new apps.
Andersons Books now hosts author visits, storytimes, game days, book clubs, knitting clubs, and more.
Home Depot holds free workshops for kids each month. Kids take home a different creation with each session.
L.L. Bean offers Tent Tales for Tykes—its free storytime—as well as sporadic free events like guided hikes and workshops in kayaking and stand-up paddleboarding.
Browse books, games, and toys—and pull up a cozy seat—at Little Joe's Bookstore.
In July, find out "Where's Waldo?" in a town-wide scavenger hunt, organized by Womrath Bookshop. You might win a prize and attend the end-of-Waldo party.
Sign your kids up for Jefferson Valley Mall's KidX Club and take advantage of free activities and perks.
Ridge Hill has a similar program for the 8-and-under set, known as RH Kids.
Take a breather at the indoor space at Play at the Westchester Mall.
Lakeshore Learning offers weekly drop-in art projects.
Hit the toy stores that offer play areas for kids like Learning Express ...
... or the Lego store ...
... or A Nu Toy Store, to name a few.
Enjoy the music and motion entertainment provided by the mechanical characters throughout Stew Leonard's. We love Chiquita Banana and the Farm Fresh Five! Free kids' activities are offered throughout the year.
Storytimes (and, occasionally, other events) are offered at Barnes & Noble.
Pottery Barn Kids also has its share of free events.
RELATED: 100 Things To Do with Westchester Kids Before They Grow Up
Free Theater, Music, and Film
On prolonged school breaks, make an optional donation to gain admission to Alamo Kids Camp and see a film essentially for free (popcorn not included!).
In summertime, many local parks and venues become a stage for free outdoor movies …
... as well as free summer concerts.
Offered several times a year, Family Saturdays at the Lab offer hands-on film-related activities.
Free Holiday and Seasonal Festivities
Take a driving tour of Christmas light displays in Westchester and the Hudson Valley.
Join a tree- or menorah-lighting event, which typically includes entertainment, refreshments, and giveaways.
Subscribe to the Mommy Poppins newsletter to stay abreast of holiday parades, Easter egg hunts, New Year's Eve ball drops, fireworks, seasonal festivals, and other free attractions. We also frequently post roundups of free things to do with kids by month or season. Think of all the money you can save with a free newsletter subscription!
And Then Some
Many (many, many, many!) more free programs can be found year-round on our Event Calendar and via our free newsletters—sign up!
This post has been updated for 2020.